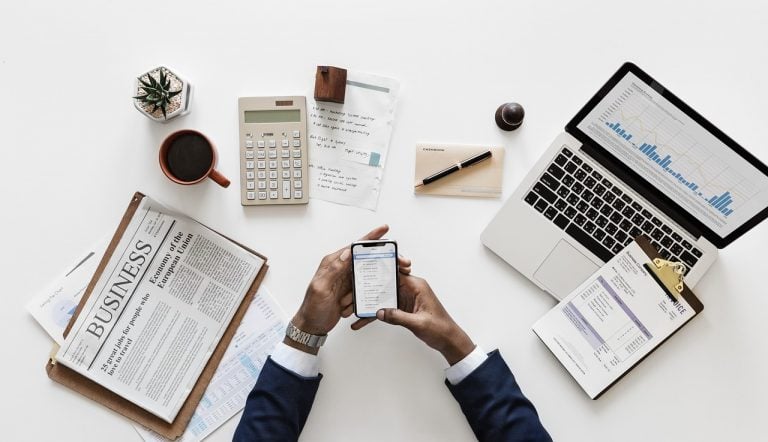 As the number of activist campaigns has risen, so has demand for protection from the harsh costs of a campaign. While an activism-tailored insurance product is not yet available, defense advisers have been claiming for costs related to shareholder activism on the companies' Directors' and Officers' (D&O) liability insurance, which typically covers corporations against shareholder and class action lawsuits.
Current D&O policies offer three strands of protection against the emergence of an activist investor, according to the co-head of Vinson & Elkins' shareholder activism practice, Lawrence Elbaum. This includes crisis coverage (typically covering costs of $50,000 to $200,000); coverage against a request for the shareholder list (up to $1.5 million); and securities claims between $5 million and $50 million. Usually, only the latter has a deductible, which ranges between $100,000 and $1 million, depending on the policy.
Q3 hedge fund letters, conference, scoops etc
ValueWalk's August 2021 Hedge Fund Update: Point72 Suffers Loss; Hedge Fund Assets Hit $4 Trillion
Welcome to our latest issue of ValueWalk's hedge fund update. Below subscribers can find an excerpt in text and the full issue in PDF format. Please send us your feedback! Featuring Point72 Asset Management losing about 10% in January, Millennium Management on a hiring spree, and hedge fund industry's assets under management swell to nearly Read More
Most of the time, the three areas will suffice to insure the costs of an entire proxy contest, and most insurance companies agree that they should pay up, Elbaum said. However, he believes insurers will eventually create a new type of product to cover proxy contests exclusively, with a separate limit and deductible. "That way, it's clearer who has to pay and when they have to pay," Elbaum said.
While most large companies have the resources to defend themselves against an activist investor without experiencing a big dent on their bottom lines, insurance claims have been very popular with companies that have a market capitalization below $5 billion, according to Elbaum, who is considered a pioneer in the sector.
According to Activist Insight Online data, an average proxy contest costs $14 million for companies above the $10 billion market capitalization mark. Mid-cap companies splurge $4 million on average, while nano-cap companies typically spend below $1 million, Activist Insight Online data for the period between 2015 and mid-2017 suggest.
Yet those costs can run much higher and have been increasing in recent years. Procter & Gamble famously spent at least $35 million to keep Trian Partners' Nelson Peltz out of the boardroom in 2017 in what is believed to be the most expensive proxy contest in history, but eventually agreed to award him a seat. Peltz himself contended that P&G splurged more than $100 million on the proxy contest.
The second most-expensive proxy contest was also in 2017, with Elliott Management and Arconic together spending $32.5 million. Arconic, which spent a little more than half of that amount, eventually settled with the activist and is now considering a sale.
Spats with activists that run for more than a few years are costlier. Taubman Centers spent $27.5 million in the three years through 2018 to fight an attempt by Land and Buildings' Jonathan Litt to get on the board. In May, the company lost a proxy contest and Litt finally joined as a director despite low odds.
An increase in the use of insurance products has raised concerns that boards may become more motivated to defend the status-quo even when change may be warranted. "The less personal exposure, the lower the incentive to avoid conflict with activists," Aneliya Crawford, partner at Schulte Roth & Zabel, a law firm representing activists, told Activist Insight Online. "Directors should be accountable to shareholders for their decisions and activist campaigns are an effective mechanism to ensure that accountability."
At the same time, defense attorneys argue that companies, particularly small- and mid-cap, may be forced into a settlement that may not be beneficial to shareholders because they are afraid of the high costs associated with a proxy contest.
"There are a lot of companies south of a few billion dollars market cap that truly believe it is in the best interest of shareholders to keep the activist out of the boardroom, but they don't fight, they don't stick to their guns, because they are concerned about costs," Elbaum says. "The company still has a fiduciary duty to shareholders."
---
Carl Icahn has reluctantly dropped his proxy fight and litigation against Dell Technology's buyout of VMware after the company increased its offer from $109 to $120 per share and awarded shareholders one board seat on the combined company. Icahn indicated that he would have continued the fight if 17% of the shareholders did not commit to voting for the transaction. "We have determined that a proxy fight would be unwinnable and have decided to withdraw our Delaware litigation and terminate our proxy contest," Icahn said in a letter to shareholders.
Kase Learning have kindly increased the discount they are offering Activist Insight readers ahead of their December 3 short selling conference to 10%. This offer is good for both in-person and livestream registrations. Just use the code VW10 on the ticketing site.
---
Quote of the week comes from first-time activist Ridgedale Partners, a long-term shareholder in BBX Capital, which largely derives its value from a majority stake in Bluegreen Vacations. Frustrated with the Chairman and CEO Alan Levan's control over BBX, Ridgedale proposed to buy out his class B stock at net asset value and give him an opportunity to exit the company.
"While we, along with all your other Class A shareholders, would desperately like to see you do the right thing, either through a monetization of the assets or an aggressive buyback of BBX stock, we have been invested with you long enough to realize that appealing to your senses of fairness, decency and fiduciary duty is likely useless. You will continue to destroy shareholder value because, like the scorpion on the back of the frog, it is in your nature."