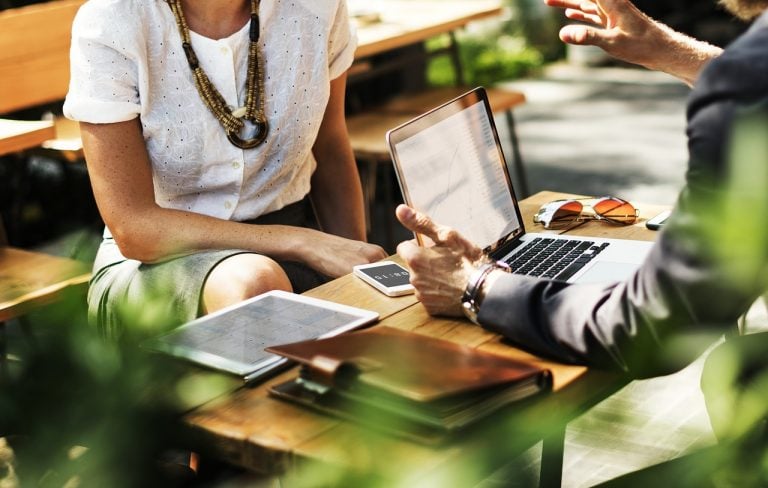 Innovation essentially refers to applying a fresh idea or approach to create a unique value for a business. This means making repeated efforts towards the growth of an organisation to get an edge over the competitors and remain on top of the game. Innovation in procurement services means procuring goods and services to encourage the supply chain to find unique ways to develop improved services. This, in turn, helps to meet the future needs of that organisation.
What does innovation in procurement mean?
Q3 hedge fund letters, conference, scoops etc
Corsair Capital Profits From Goldman Sachs' SPACs [Exclusive]
Corsair Capital, the event-driven long-short equity hedge fund, gained 6.6% net during the second quarter, bringing its year-to-date performance to 17.5%. Q2 2021 hedge fund letters, conferences and more According to a copy of the hedge fund's second-quarter letter to investors, a copy of which of ValueWalk has been able to review, the largest contributor Read More
Innovation in procurement services has a ripple effect within an entire organisation. Such innovations are pivotal to business growth and profitability. Adoption of innovation in procurement services, particularly in the PCB market, has always remained a lesser explored territory. One of the biggest reasons behind this would be the notion that procurement strategy and innovation are too distant to be related to each other and bringing them together is a challenging task. On the contrary, innovation has always been at the centre of every procurement strategy which is basically connected to business growth as a whole. Procurement experts today agree with this. It was found that about 48% of the procurement directors interviewed, believed that innovation equals value creation along with the quest for competitive advantage and the development of new markets.
Procurement in innovation can imply two things:
Procuring Innovative goods and services
This includes how to buy the novel, innovative, goods or services from the field of IT, medicine or military rather than buying from the usually established suppliers. This also includes encouraging the suppliers to share their ideas regarding how the supply can be more innovative.
Strategising Innovatively for Procurement
This means carrying out procurement processes and tasks innovatively. It signifies using new tools and technologies in the end-to-end procurement process or using innovative processes for negotiating, shortlisting suppliers etc.
In essence, a well-planned procurement function is tactical, drives innovation in a commercially profitable way and does not limit itself to just purchase order processing. Here are some ways in which essential procurement services are driving innovation.
In any organisation, the supply chain function varies as per defined parameters. This includes unique design, maturity, organisation's structure, type of industry, type of geography etc. Since procurement is a crucial aspect of the supply chain function, it is exposed to these parameters as well. This means that procurement to a considerable extent can determine the quality and efficiency of inbound operations. Procurement combines with product engineering, thereby playing a crucial role in the overall success of the business. Buying materials according to product specification such as innovative product development and manufacturing, is a strategic function that drives innovation, productivity and growth of the business.
When procurement is associated with the functions of a value chain, it becomes a catalyst for promoting innovation. BearingPoint in a study shows how linking procurement services with shared objectives drives innovation.
To understand more clearly how procurement innovation successfully contributes towards business growth, here is how a Sollers an automotive organisation based in Russia has successfully redefined innovation in procurement services.
Having used IT projects as a corporate strategy for business growth, Sollers implemented procurement innovation in an interesting way. The Sollers Innovation committee makes sure to shares their insights on the procurement best practices with the IT committee to get their innovative inputs.
They also run consistent supplier conferences to figure out ways for cost reduction through innovation. Another approach that they follow is top to down approach wherein the management forms an innovation policy and looks into the regulation being followed by all the divisions. They also use a bottom to top approach where a division pitches in new ideas and they are then sent to the management for approval and implementation. In the whole process, the procurement department actively communicates with various departments and the management. Thus the complete product cycle along with procurement services undergoes innovation. Using this innovation policy, today Sollers has an annual turnover of 47.9 billion rubles, leading the Russian automotive market.
Innovation Best Practices for Procurement
Apart from putting to use the existing methodologies for procurement, it is equally important to understand the ways to adapt to the technology disruption in this fast-paced era of development and innovation. Here are some of the best practices that can help:
Give Weightage to Collaborations - In this competitive global economy, every supply chain needs support through internal or external collaboration. Sharing cross-functionalities gives an organisation an ocean of opportunities.
Encourage Procurement Entrepreneurship - The idea that procurement professionals should think and act like entrepreneurs in order to achieve those ambitious goals is the key to innovation. This will help them remain relevant in today's changing times.
Maintain Agility and Flexibility- Modern supply chains are characterised with agility and speed. In such a scenario, innovation in procurement can bring about a change by improving the efficiency of each link in the supply chain.
Some leading procurement organisations have understood and embraced the concept of exploring, fostering and delivering innovation in collaboration with various functions. It is only a matter of time that other organisations come to realise the importance of innovation in procurement services.