Pre-Black Friday deals on AUKEY dash cams, hard drive enclosure, PD chargers and PD car chargers with the lowest price in AUKEY's history. Check out more deals from AUKEY here.
Accessories:
Start Date 11/14/2018 4:00 AM PDT
End Date 11/19/2018 11:59 PM PDT
Seth Klarman: Investors Can No Longer Rely On Mean Reversion
"For most of the last century," Seth Klarman noted in his second-quarter letter to Baupost's investors, "a reasonable approach to assessing a company's future prospects was to expect mean reversion." He went on to explain that fluctuations in business performance were largely cyclical, and investors could profit from this buying low and selling high. Also Read More
VALUEWALK participates in the Amazon Associates Program: we earn a small percentage if you purchase an item (we have no idea who purchases what) Each of your purchases via our Amazon affiliation links supports quality journalism at no additional cost to you.
AUKEY 2.5″ USB 3.0 USB C Hard Drive Enclosure w/ Compact Design
Link; $10.94 discount with code: AUKEY6DS
Convenient External Storage: Turn a 2.5″ SATA hard drive or SSD (with 1.5Gbps, 3Gbps, or 6Gbps data transfer rate) into a portable external hard drive. Upgrade or back up your USB-C computer or laptop with up to 2TB hard drive capacity
SuperSpeed Performance: Rapid data transfer rates up to 5Gbps through the USB 3.1 Gen 1 (USB 3.0) port with UASP (USB Attached SCSI Protocol) support for up to 70% faster performance compared to traditional BOT (Bulk-Only Transport) mass storage access over USB 3.1 Gen 1
Compact Design: Lightweight, portable disk enclosure for your USB-C laptop turns drives from old computers into portable storage or backup drives, and protects your data wherever you go
Easy to Use: Screwless hard drive installation and plug & play operation (no drivers or software needed) ensure quick, fuss-free access to your data
Package Contents: AUKEY DS-B6 USB 3.0 Type-C 2.5″ Hard Drive Enclosure, USB-C to USB-C Cable, User Manual, 45-Day Money Back Guarantee and 24-Month Product Replacement Warranty Card
[REITs]
Q3 hedge fund letters, conference, scoops etc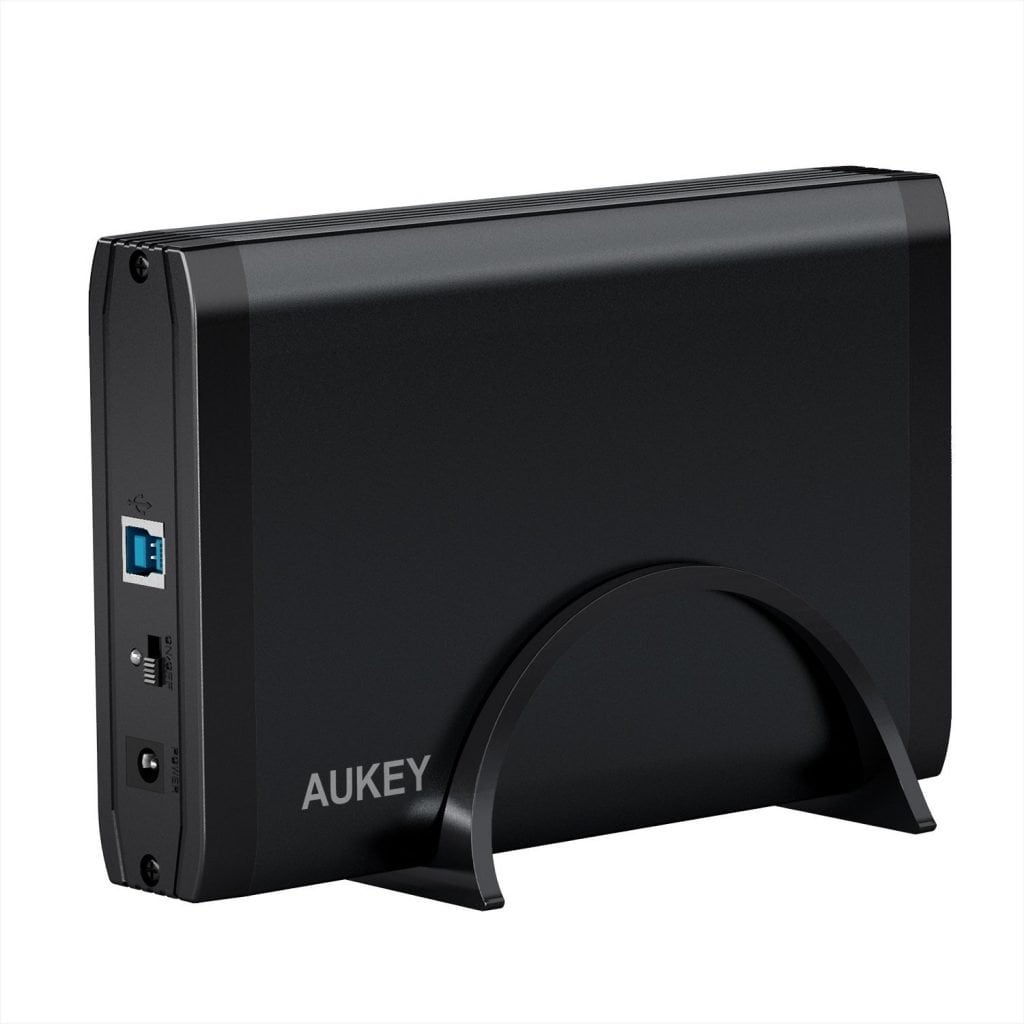 AUKEY 3.5″ Aluminium Hard Drive Enclosure w/ Durable Design & Effortless Installation
Link; $16.55 discount with code: AUKEY1DS
Convenient External Storage: Turn a 3.5" SATA hard drive or solid state drive (with 1.5Gbps, 3Gbps, or 6Gbps data transfer rate) into an external hard drive. Upgrade or back up your PC or laptop with up to 6TB hard drive capacity
SuperSpeed Performance: Rapid data transfer rates up to 5Gbps through the USB 3.1 Gen 1 (USB 3.0) port with UASP (USB Attached SCSI Protocol) support for up to 70% faster performance compared to traditional BOT (Bulk-Only Transport) mass storage access over USB 3.1 Gen 1
Durable Design: Solid, modern, matte black, aluminum disk enclosure for your laptop or PC. The strong, lightweight, heat-dissipating aluminum alloy makes this a solid choice to protect your precious data
Effortless Installation: Includes everything you need to install and use the hard drive, including two fastening pads (for secure disk positioning), USB 3.1 Gen 1 cable, compact power adapter, and simple hard drive stand (to hold the hard drive and conserve desk space). No driver or software needed
Package Contents: AUKEY DS-B01 USB 3.0 External 3.5" Hard Drive Enclosure, USB 3.1 Gen 1 Cable (0.82m / 2.69'), Power Adapter, Four Screws, Mini Screwdriver, Two Fastening Pads, Hard Drive Stand, User Manual, 45-Day Money Back Guarantee and 24-Month Product Replacement Warranty Card
AUKEY dash cams:
Start Date 11/13/2018 4:00 AM PDT
End Date 11/19/2018 11:59 PM PDT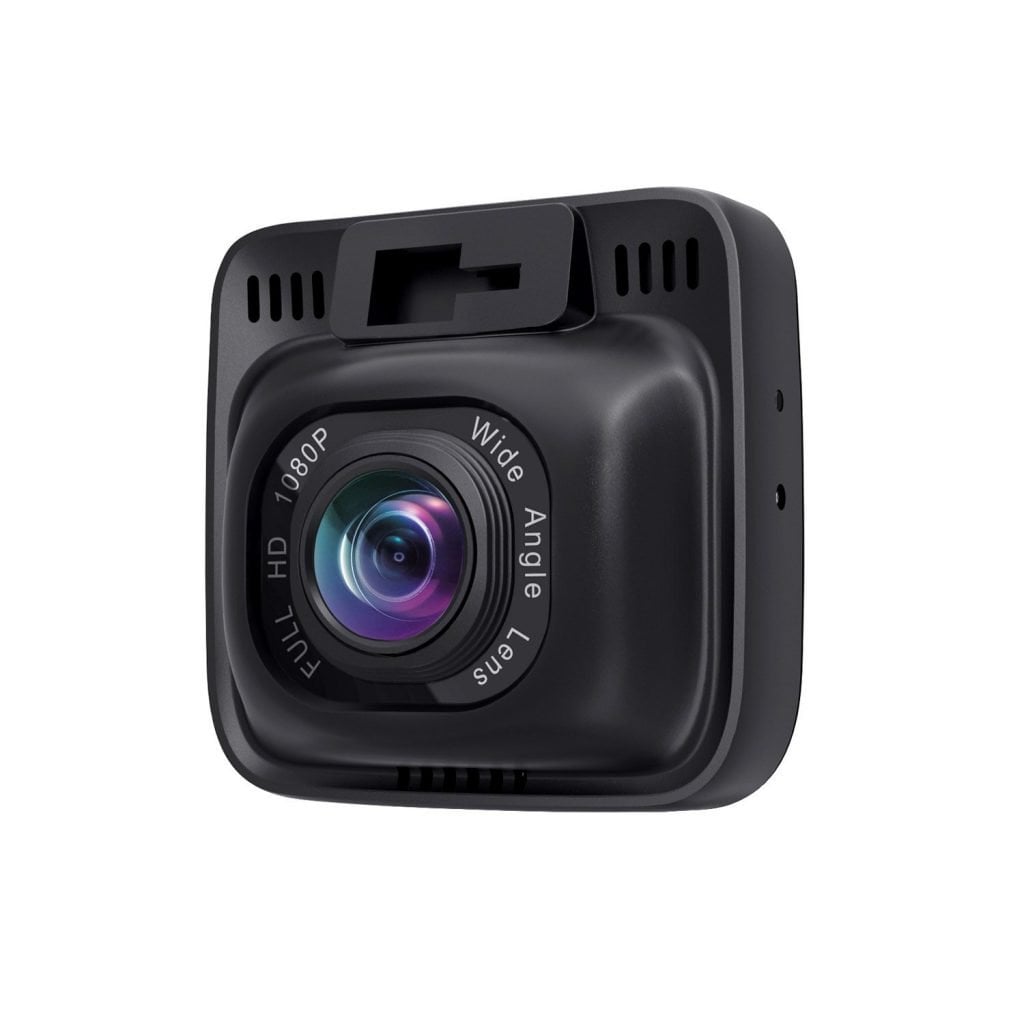 AUKEY 1080p Dashcam w/ Sony Sensor and Night Vision (DR01)
Link; $46.97 discount with code: 45ZJP5TQ
Clear Video Capture: The DR01 backs you up in any road incident. Sony Exmor Sensor captures super-sharp 1080p video (and optional in-car audio) with 170° field of view and also performs well for nighttime driving
Emergency Recording & Loop Recording: Emergency Recording automatically captures unexpected driving incidents and protects the recordings. Loop Recording allows continuous use by writing over old, unneeded footage.
Extreme Temperature Operation: Powered by the included dual-port USB car charger and internal supercapacitor. The supercapacitor has greater heat & cold endurance and longer lifetime than standard battery technology
Easy Mounting: Easily and securely mount to your windshield in seconds with the included suction cup or double-sided 3M pad
Package Contents: AUKEY DR01 Dashboard Camera, Dual-Port USB Car Charger, USB Mini-B Power Cable (4m/4.37yd), Sticker Mount, Three 3M Stickers, Six Cable Clips, User Manual, 45-Day Money Back Guarantee and 24-Month Warranty Card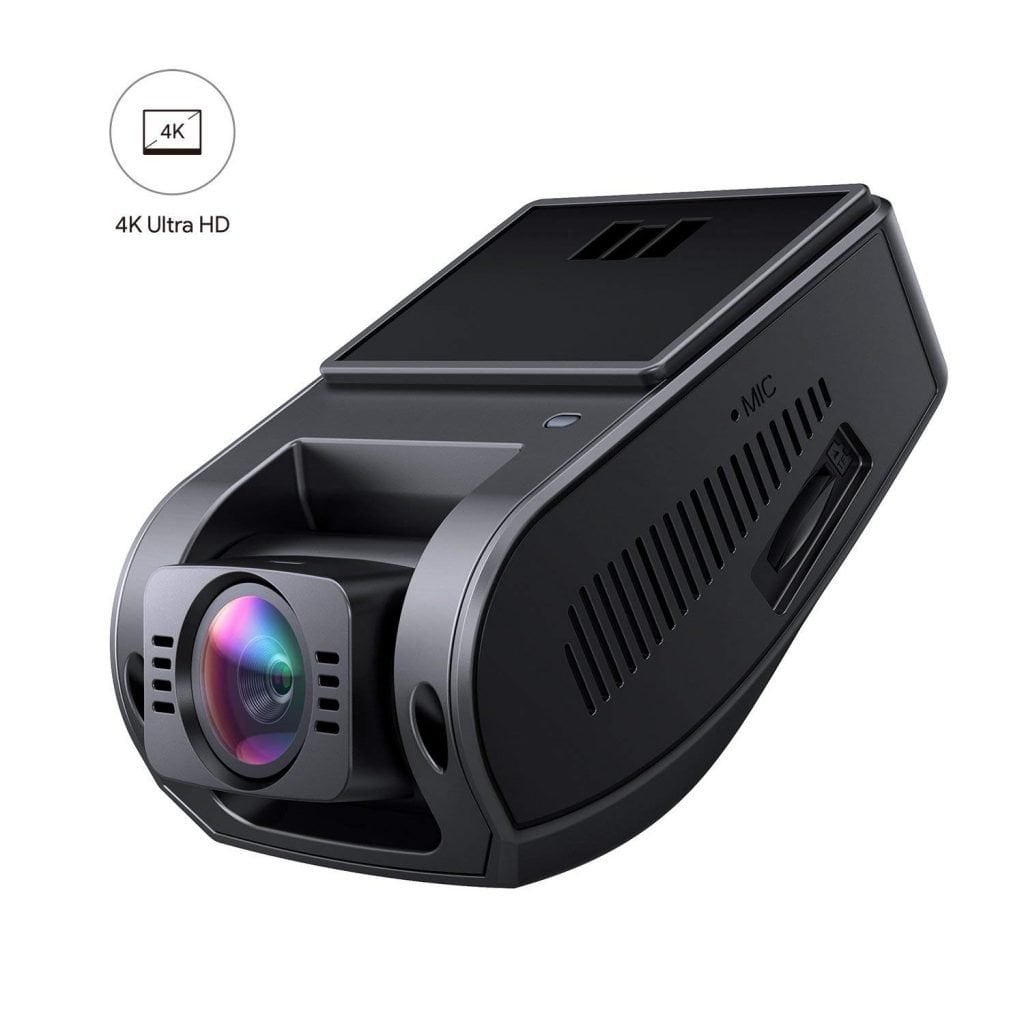 AUKEY 4K Dashcam w/ Night Vision & Supercapacitor (DR02 J)
Link; $69.29 discount with code: 29SKF2QZ
Clear Video Capture: The DR02 J backs you up in any road incident. An advanced image sensor and super-wide field of view capture everything in ultra-sharp 4K(2880 x 2160 @24fps) video with HDR. Also captures stills and optional in-car audio
Emergency Recording & Loop Recording: Emergency Recording automatically captures unexpected driving incidents and protects the recordings. Loop Recording allows continuous use by writing over old, unneeded footage. Connect to the AUKEY GM-32 GPS Antenna (sold separately) to embed location & speed data for trip tracking and greater protection
Easy Mounting: Easily and securely mount to your windshield in seconds with the included sticker mount (and two spare double-sided 3M pads). The dash cam is meant to remain mounted but may be removed, if desired, by simply unclipping and unplugging
Extreme Temperature Operation: Powered by the included slimline dual-port USB car charger and internal supercapacitor. The supercapacitor has greater heat & cold endurance and longer lifetime than standard battery technology
Package Contents: AUKEY DR02 J 4K Dashboard Camera, Dual-Port USB Car Charger, USB Mini-B Power Cable (4m/13ft), Two Sticker Mounts, Two Spare 3M Stickers, Six Cable Clips, User Manual, 45-Day Money Back Guarantee and 24-Month Product Replacement Warranty Card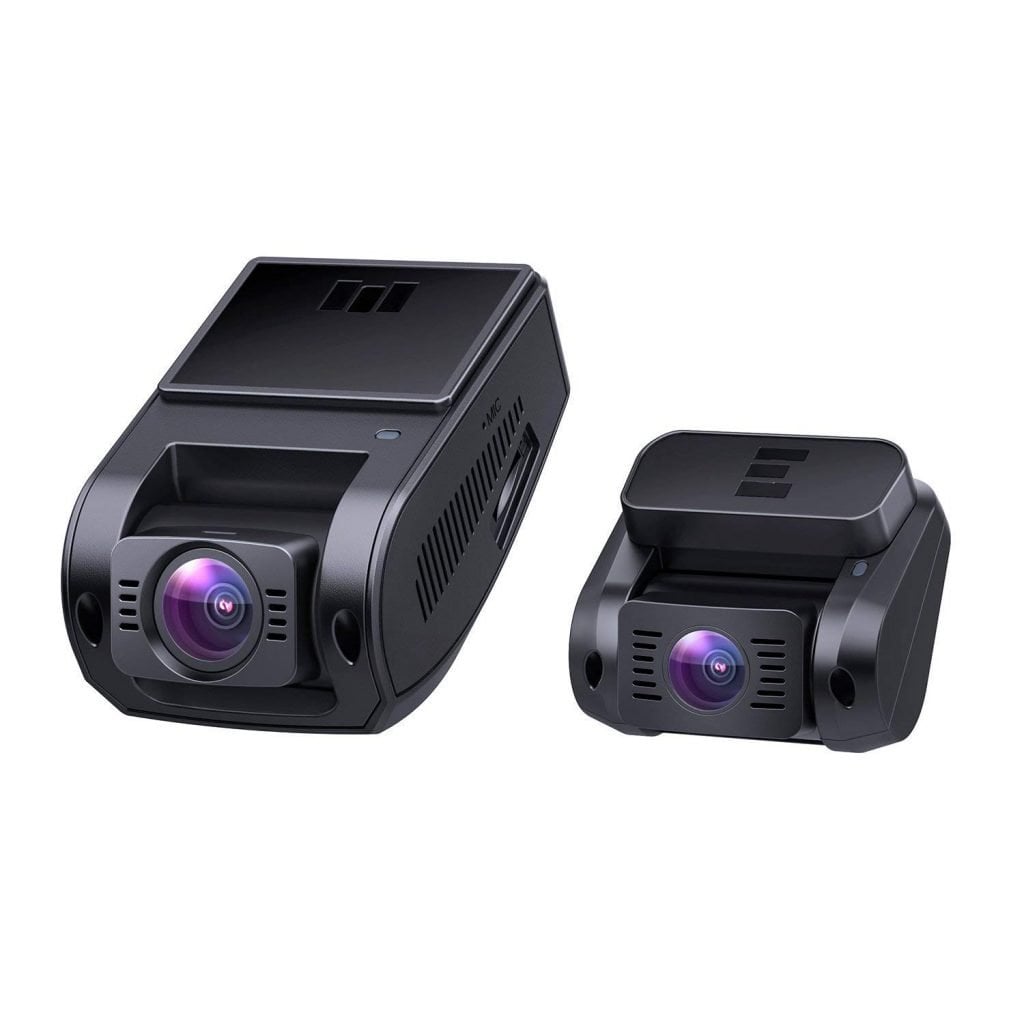 AUKEY 1080P Dual Dash Cameras w/ Sony Sensor and Night Vision (DR02 D)
Link; $114.39 discount with code: KI6NIZHX
Clear Video Capture: The DR02 D is a complete front and rear dash camera system that backs you up in any road incident. Sony Exmor Sensors in both cameras capture super-sharp 1080p video (accompanied by optional in-car audio) and perform well for nighttime driving
Full Six-Lane View: The wide-angle lenses cover more, capturing crucial peripheral action. 170° front and 152° rear fields of view monitor vehicle movements and other activity in front, behind, and even towards the sides
Emergency Recording & Loop Recording: Emergency Recording automatically captures unexpected driving incidents and protects the recordings. Loop Recording allows continuous use by writing over old, unneeded footage. Connect to the AUKEY GM-32 GPS Antenna (sold separately) to embed location & speed data for trip tracking and greater protection
Extreme Temperature Operation: Powered by the included dual-port USB car charger and internal supercapacitor. These cameras use a supercapacitor for greater heat & cold endurance (-30°C – 75°C / -22°F – 167°F) and longer lifetime than cameras with standard battery technology
Package Contents: AUKEY DR02 D Dual Dash Cameras (front and rear camera), Dual-Port USB Car Charger, 4m / 13ft USB Mini-B Cable, 7m / 23ft USB Mini-B Cable, Two Sticker Mounts, Six 3M Stickers, Six Cable Clips, User Manual, 45-Day Money Back Guarantee and 24-Month Product Replacement Warranty Card
PD chargers:
Start Date 11/12/2018 4:00 AM PDT
End Date 11/15/2018 11:59 PM PDT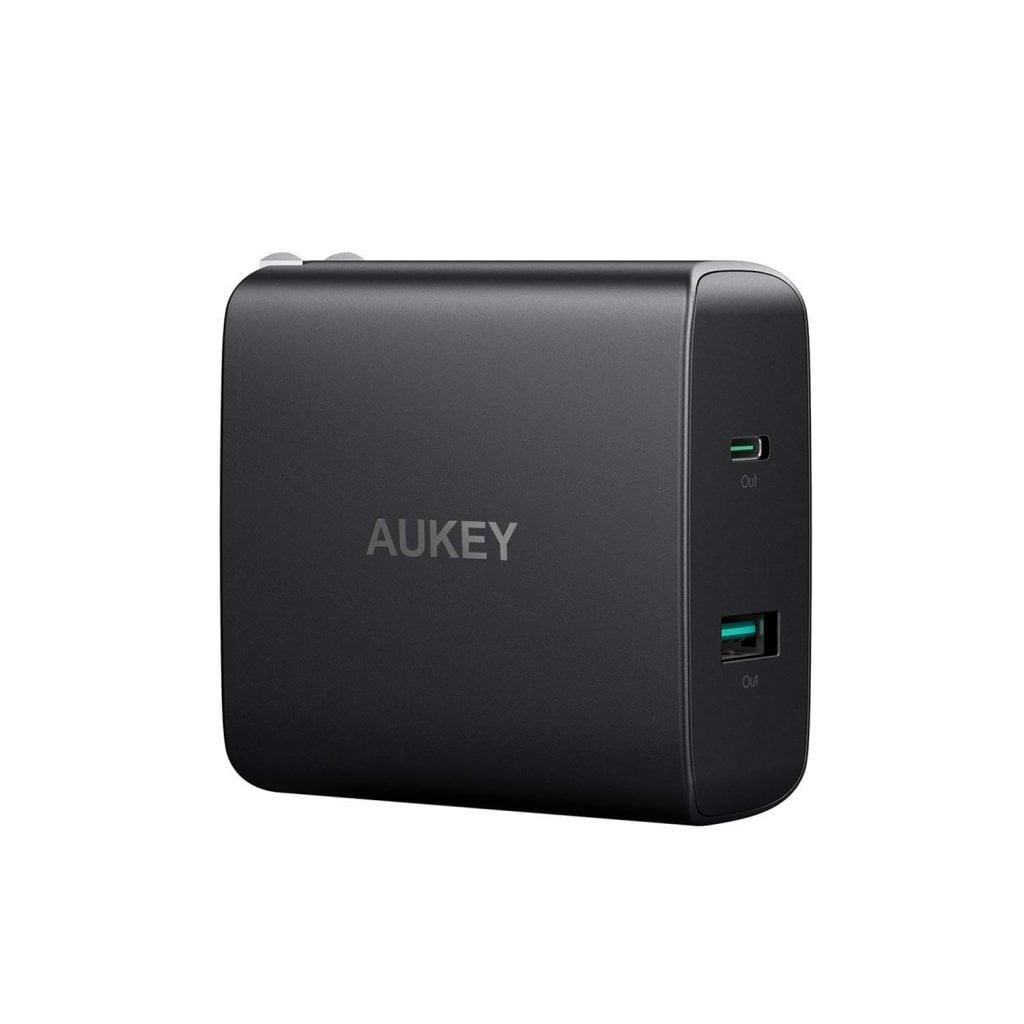 AUKEY 46W USB C Charger w/ Power Delivery 3.0
Link; $24.49 discount with code: AUKEY1AY
Future-Proof Charging: A powerful USB wall charger with USB-C Power Delivery output and standard USB output to charge all your USB-C and USB-powered gear
Power Delivery 3.0: USB-C port with up to 46W Power Delivery efficiently charges compatible devices faster. Additional 10.5W USB port powers all 5V USB devices with output up to 2.1A
Convenient Charging: This compact dual-port USB charger features a foldable plug for convenience and portability. Handy for home, office, and on-the-go charging
EntireProtect: Built-in safeguards protect your devices against excessive current, overheating, and overcharging
Package Contents: AUKEY PA-Y10 Amp USB-C Wall Charger, User Manual, 45-Day Money Back Guarantee and 24-Month Product Replacement Warranty Card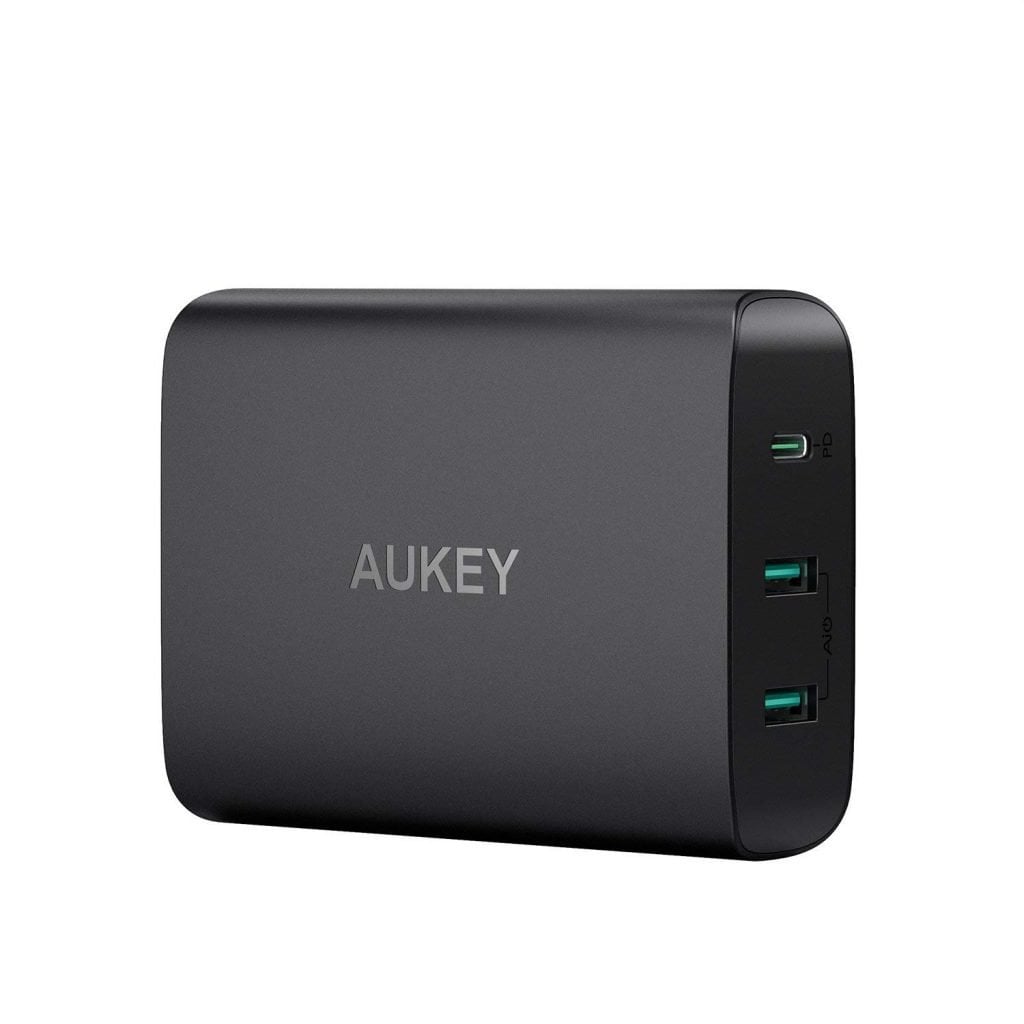 AUKEY USB Charging Station w/ 60W Power Delivery 3.0 & Dual Port
Link; $36.99 discount with code: AUKEY2AY
Future-Proof Charging: A powerful USB charging station with USB Power Delivery output and standard USB output to charge all your USB-C and USB-powered gear
60W USB Power Delivery 3.0: USB-C port with up to 60W Power Delivery efficiently charges a 13-inch MacBook Pro, Nintendo Switch, or Galaxy S8+ at full speed
AiPower Tech: Equipped with AiPower Adaptive Charging Technology, two standard USB-A ports deliver safe and reliable charging power for all 5V USB gadgets at up to 2.4A across both ports
Triple Charge: Charge your 13" MacBook Pro, iPhone X, and Samsung Note8 simultaneously with this three-port charger
Package Contents: AUKEY PA-Y12 60W Power Delivery Charging Station, Detachable Power Cord, User Manual, 45-Day Money Back Guarantee and 24-Month Product Replacement Warranty Card
PD Car charger:
Start Date 11/12/2018 5:00 AM PDT
End Date 11/18/2018 11:59 PM PDT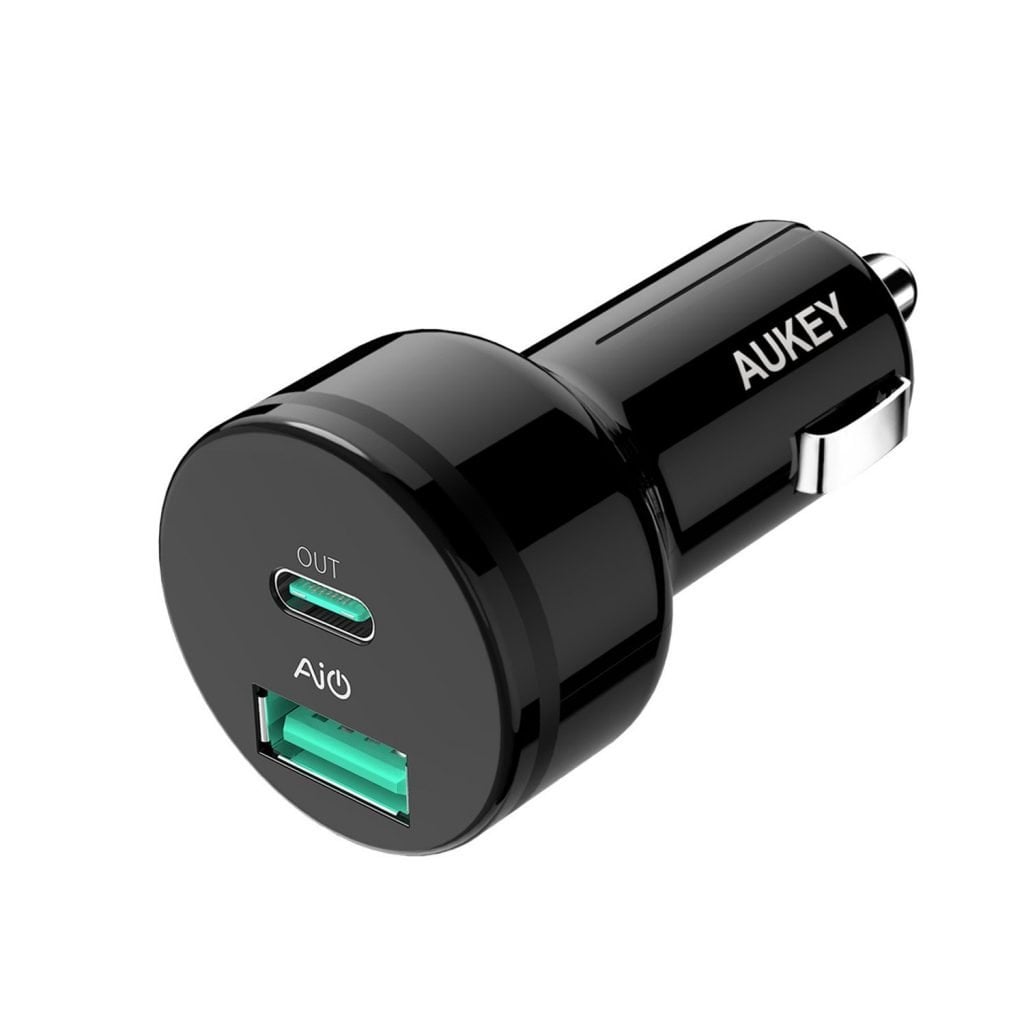 AUKEY 27W USB C Car Charger with PD & 2.4A USB Dual Port
Link; $13.99 discount with code: AUKEY7CY
Dual Device Charging: A powerful USB car charger that simultaneously charges a USB-C smartphone and a tablet at full speed with USB Power Delivery and AUKEY AiPower Adaptive Charging Technology
USB Power Delivery 2.0: Next-generation, future-proof fast charging technology that charges your USB Type-C phone, tablet, or a smaller USB-C laptop at up to 27W
Wide Compatibility: Works with most USB-C and USB-A powered devices including Android & Apple smartphones, tablets, and notebook computers
Safety Features: Built-in safeguards protect your devices against excessive current, overheating, and overcharging