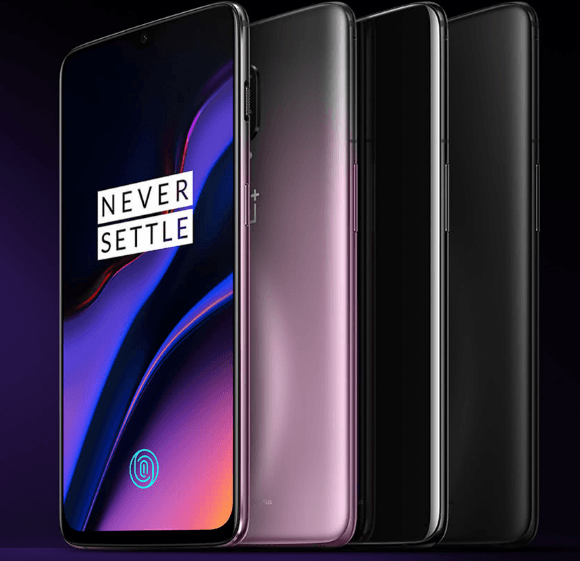 The OnePlus 6T was released last month, but soon after it started to reach users, many started complaining of a strange issue with the display. Those experiencing the OnePlus 6T display issue see a strange "static wave" on it.
What you  need to know about the OnePlus 6T display issue
Affected users claim to see a wave of pink and purple pixel static running across the screen. Some also report seeing red and green static. Users experiencing the issue have taken to the OnePlus forums and social platforms to complain about it.
On one thread, a user describes the issue as a "single line of pixels having colours purple, pink and white [moving] forward from somewhere in middle of the phone until it reaches the top."
ValueWalk's August 2021 Hedge Fund Update: Point72 Suffers Loss; Hedge Fund Assets Hit $4 Trillion
Welcome to our latest issue of ValueWalk's hedge fund update. Below subscribers can find an excerpt in text and the full issue in PDF format. Please send us your feedback! Featuring Point72 Asset Management losing about 10% in January, Millennium Management on a hiring spree, and hedge fund industry's assets under management swell to nearly Read More
The wave appears randomly and is not limited to any app. However, one user claims the issue appears when the screen is set at a lower brightness. Some say the issue occurs when they press the power button with the ambient Display. Despite such claims, the general consensus is that the issue occurs randomly throughout the user interface. Because the issue is random, affected users have not been able to capture a screenshot of it.
"It's a little bit hard to explain and it's really hard to take a screenshot of. Basically what happens is when the screen is on (mostly after a screen unlock), there is a wave of pixels turning pink/purple throughout the screen. It does not affect anything else but really annoying. Any ideas?" one user said.
However, one user was able to capture the issue in a short YouTube video. The OnePlus 6T display issue is being reported with both the 6 GB and 8 GB RAM variants.
As of now, it is not clear what is causing the issue, but one user notes that the issue surfaced after updating the phone to version A6013_41_181103. Another noted that the OnePlus 6T display issue could be the result of a "screen tearing" hardware issue. Further, the user said the issue could be fixed at an authorized service center. Others report that the issue can't be fixed with a simple factory reset, and it appears there is a hardware problem with the display.
The OnePlus 6T display issue is not widespread; for now, it seems to have affected a relatively small number of new 6T phones. There was no such issue reported with the review units. OnePlus has yet to comment on the issue, but chances are that it is aware of the issue.
Special edition McLaren 6T coming
The OnePlus 6T comes with a Snapdragon 845 processor, a 3,700 mAh battery and an in-display fingerprint sensor. In the U.S., OnePlus has partnered T-Mobile for the 6T, so the handset is expected to sell much better than the Chinese company's earlier-generation smartphones. The handset's first-day sales were 86% higher than those of the OnePlus 6 in the U.S., the Chinese company said.
To increase sales further, OnePlus is preparing to release special edition of the 6T in partnership with McLaren, a British Formula One racing team. The special edition handset will debut on Dec. 11 in London, followed by a launch in India the next day.
OnePlus and @McLarenF1. Forever in pursuit of speed. Experience the #SalutetoSpeed on December 11. https://t.co/inqbUCRYcK pic.twitter.com/Q7HGBqmZtw

— OnePlus (@oneplus) November 27, 2018
"McLaren and OnePlus were born in a similar way — with a big dream to create something special. Starting from nothing, we challenged ourselves to never settle. Today we unveil a true testament to innovation, a salute to speed," OnePlus CEO Pete Lau said in a press release.
Not many details on this special edition handset are available, but it's expected to be more than just a high-end variant of the 6T. OnePlus' microsite for the special edition phone carries the slogan "Salute To Speed," so it sounds like the phone could have increased speed and responsiveness like a Formula One car.
The OnePlus 6T is expected to get 10 GB of RAM and 256 GB of internal storage. McLaren's signature color is McLaren Orange, so we will probably see the special edition phone in a similar color. It will also sport a McLaren logo on the back.
The Chinese company has partnered with brands like Disney and Marvel to launch special edition phones in the past. The company launched a Star Wars Edition OnePlus 5T and an Avengers Edition OnePlus 6 previously.