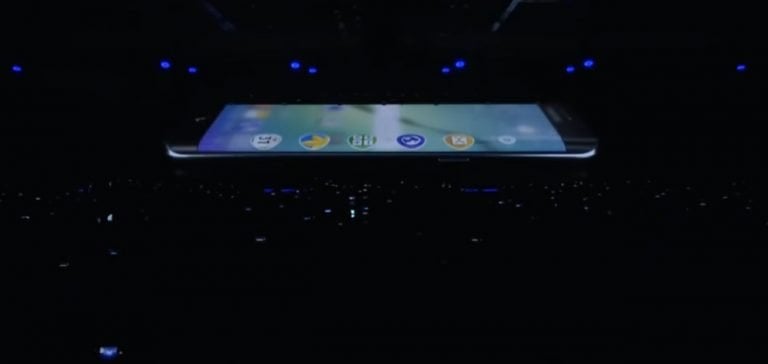 Just yesterday Samsung unveiled its foldable smartphone for the first time. Though the new phone likely won't start selling until 2019, according to a new survey from Swagbucks, adults (32%) are most excited to purchase a new Samsung smartphone this holiday season.
The top holiday phone choice seems to be a generational thing, though, as 51% of teens are most excited to purchase a new iPhone.
Swagbucks Holiday Survey: Who Wins the Holidays – iPhone or Samsung Galaxy?
The New Survey by Swagbucks Also Looked at the Top Holiday Gifts and How Much Americans Will Spend on Gifts This Year
These Are John Buckingham's Stock Picks For 2021
The economy remains in distress, although there are signs of recovery underway. John Buckingham of Kovitz, editor of The Prudent Speculator newsletter, has found that value stocks typically outperform coming out of economic downturns. Thus, he argues that this is an excellent time to be a value investor. Q4 2020 hedge fund letters, conferences and Read More
[REITs]
Q3 hedge fund letters, conference, scoops etc
LOS ANGELES — November 13, 2018 — There are iPhone loyalists and Samsung loyalists, but which phones will be selling out this holiday season? According to a new survey by Swagbucks, a rewards- and loyalty-program company operated by Prodege, LLC, adults and teens are split between the two.
Overall, adults are most excited to purchase a new Samsung smartphone, with a third (32 percent) of adults choosing a Samsung, while a full half (51 percent) of teens are excited about an iPhone.
The national survey of 1,000 U.S. adults and teens, conducted online by Prodege in October 2018, also found that women most want the iPhone XS, while men want the Galaxy S10:

All I Want For Christmas Is…
The survey discovered that the No. 1 electronic gift on American wish lists this year is a computer or laptop (21 percent), followed by a new smartphone (19 percent) or a TV (11 percent). Teens, on the other hand, want a new smartphone (32 percent), a computer/laptop (18 percent) or a tablet (16 percent).
When asked which non-electronic gift they want, teens and parents agreed on gift cards:

Americans Will Spend on Family, But Not Friends
The vast majority of American moms (82 percent) plan to spend the most money on their children this holiday season. This is also true of some American dads (58 percent), but a full third of them plan to spend more on their spouse or significant other.
The rest of American adults will drop the most money on a gift for their sweetheart.
They will spend the least on gifts for their coworkers and extended family.
A quarter of Americans reveal that they plan to spend between $300 to $500 on holiday shopping this year (24 percent). Additionally, Americans say the sweet spot budget for one person's gift is between $50 and $150 (43 percent).
Black Friday Continues to Be a Hot Shopping Day
Almost all Americans (85 percent) say that they plan to do some shopping during the Black Friday weekend. Many plan to shop at more than five stores (32 percent). About 1 in 5 Americans (21 percent)  will shop exclusively online this year, but the majority (70 percent) will shop both in-store and online.
The survey also found that 19 percent of Americans plan to shop on Thanksgiving itself, and a quarter (24 percent) will alter plans with their family to shop.
"Over the years we've seen people begin holiday shopping earlier and earlier," said Chuck Davis, CEO and Chairman of Prodege, LLC. "Whether you begin your shopping during the summer or on Black Friday weekend, Swagbucks can help you save and earn money on all of your big ticket purchases, like the iPhone or Galaxy, or on clothing and gift cards."