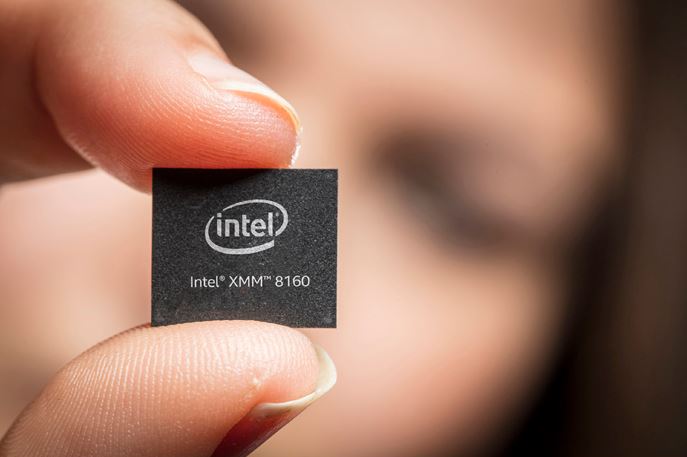 Qualcomm has already announced its Snapdragon X50 modem that would support 5G technology. Many Android vendors will launch their first 5G smartphones in the first half of 2019. Apple appears to be an outlier. Due to its legal spat with Qualcomm, the Cupertino company ditched Qualcomm to source modems exclusively from Intel. Notably, Intel lagged far behind Qualcomm in developing 5G modems, causing the rumor mill to believe that the first 5G iPhones would arrive only in 2020 or later. Intel's latest announcement indicates that its advanced 5G modem could find its way into the 2020 iPhones.
Intel appears to have the backing of Apple
Intel has accelerated the timing of its second generation XMM 8160 5G modem. It was originally estimated to debut in early 2020. The company said on Monday that the XMM 8160 would now be released to manufacturers in the second half of 2019, about six months earlier than expected. The first smartphones featuring the new 5G modem would hit the store shelves in early 2020. Intel doesn't want to give Qualcomm a big lead in 5G technology.
Apple could use Intel's new XMM 8160 for testing in iPhones next year before adding it to the 2020 iPhones. Intel's first 5G modem XMM 8060 has encountered many problems. Fast Company said earlier this month that Apple was not happy with the huge amount of heat produced by XMM 8060. The second-gen XMM 8160 is expected to address these issues. An Intel spokeswoman said in a statement that the initial 8060 modem would become a "development platform" rather than a viable commercial product.
Bedford Park Opportunities Fund Q2 Letter: Long Converge Technology Solutions
The Bedford Park Opportunities Fund returned 13.5% net of all fees and expenses in the second quarter of 2021, bringing its year-to-date return to 27.6%. Q2 2021 hedge fund letters, conferences and more   In the fund's second-quarter investor letter, which ValueWalk has been able to review, Jordan Zinberg, the President and CEO of Bedford Read More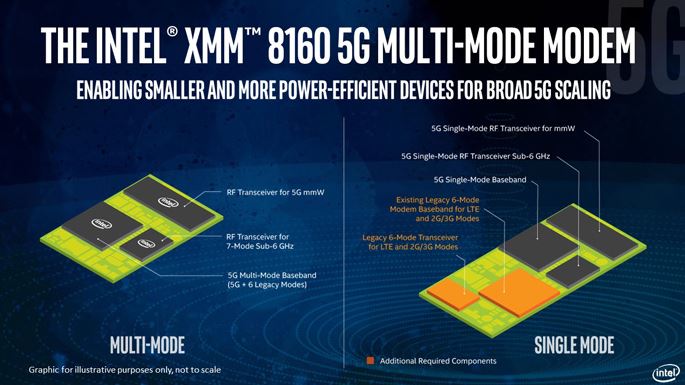 Intel is going to miss the massive 2019 5G rollout, but it has the backing of Apple and a few other vendors, which means it would receive huge orders from vendors for its 5G modems. Some reports have claimed that Apple was also in talks with MediaTek for the supply of modems for iPhones, but the tech giant will reportedly stick with Intel for 5G modems.
Intel has huge ambitions for the XMM 8160 modem. If it remains exclusive supplier of 5G modems for 2020 iPhones, it could receive orders for hundreds of millions of units from Apple. The chipmaker claims its modem will deliver speeds of up to 6Gbps for smartphones, PCs, and home broadband. It will also support 4G LTE, 3G, and 2G networks all in one modem. It will eliminate the need for smartphone vendors to include two chips that would consume more space and battery life.
The XMM 8160 modem will support both the standalone and non-standalone specs for 5G New Radio standard. It will also operate on a wide range of spectrum bands used for 5G across the globe. The rumors that 2020 iPhones would be Apple's first phones to offer 5G had some degree of truth. Now it appears to be almost a certainty, unless Apple buries the hatchet with Qualcomm and uses Snapdragon X50 modem in 2019 iPhones (which seems highly unlikely).
Wireless carriers in the US and many other countries would start rolling out 5G services next year. But it's no guarantee that you'll be able to enjoy blazing fast speeds from day one. It would take carriers some time to build the infrastructure and expand the 5G network across the nation. So, even if you buy a 5G Android phone next year, it will largely depend on your carrier whether you'll be able to take advantage of 5G speeds.
Qualcomm has announced that as many as 19 companies including Nokia, Sony, Xiaomi, HTC, OnePlus, Asus, Oppo, and Vivo were working with it to integrate its Snapdragon X50 modem in their upcoming phones. Samsung and Huawei are developing their own 5G modems. OnePlus said on Monday that it would introduce 5G as part of a separate smartphone lineup. We can expect to see more than a dozen 5G Android smartphones next year.
What to expect from 2020 iPhones
Not much is known about the 2020 iPhones yet. Its design could be different from the current flagship models. Given that Apple has been pushing to reduce bezels, we should expect to see a smaller notch or no notch at all in 2020 iPhones. The devices could also sport an improved Face ID technology. It could also ditch the Lightning port in favor of the USB-C port, just as Apple did on the latest iPad Pros.
Noted Apple analyst Ming-Chi Kuo of TF International Securities recently told investors that Apple would introduce the 3D 'Time of Flight' camera with the next-gen iPad Pro models in late 2019 or early 2020. The Time of Flight camera will also find its way into the 2020 iPhones. The 3D 'Time of Flight' camera determines the distance between the objects and the background by measuring the amount of time it takes a laser or light signal emitted from an iPhone/iPad to return to the device. It then calculates how far away each element in the scene is. It will be useful in taking better pictures and augmented reality.