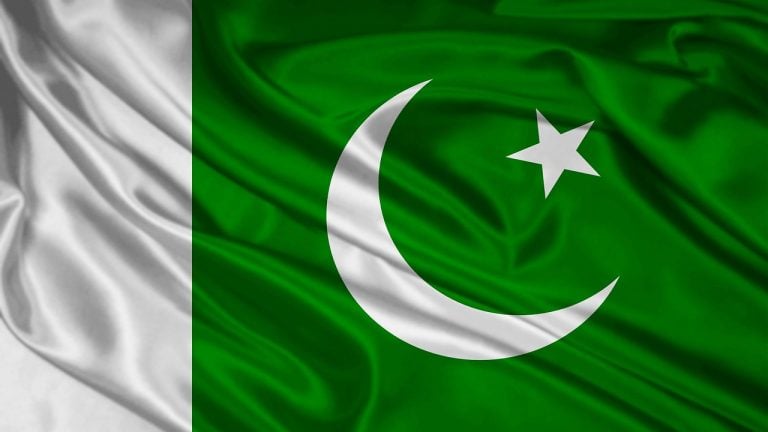 In a developing country like Pakistan where governments have not paid due attention to raise the standard of living of the common people, initiatives by non-governmental and civil society have assumed special significance. Over the past many years, dozens of international non-governmental organizations (INGOs) have been performing the central role in promoting social welfare in the country. INGOs in Pakistan mostly work for utilizing the foreign funds they receive through the projects of foreign governments or Donor agencies. In the country like Pakistan where the government finds it challenging to deal with the many socio-economic problems faced by its populace, the role of INGOs in contributing to solve and support government policies to address these problems becomes vital. The INGOs have been working in Pakistan since late 1980s in the fields of education, medicine, social development, etc. They also operate as think tanks, survey teams, gallop polls agents and advisers to local administration to tackle social and education issues. It is widely believed that some of INGOs play nefarious role of weakening the ideological, social, political and economic foundations of Pakistan and creating split in the society. They even perform duties of spy agents for their masters and pass on ground intelligence and assessment regarding the societal trends and the exploitable vulnerabilities of deprived portion of society. Under the guise of development / social work, they often pretend themselves as the friends and well-wishers of the neglected classes, and silently keep on injecting poison by carrying out subversive activities to subvert the minds of down trodden class of society through stoking their socio-economic-ethnic and sectarian sensibilities.
Media that is perceived to be heavily funded by USA, Israel and India, not only reinforce their subversive activities by supporting the cause of anti-state elements but also degrade the law enforcement agencies and the government in power. Some of INGOs have supposedly a big hand in the instability of Pakistan. Having achieved considerable success in FATA, KP and Karachi, their focus has now shifted to interior Sindh, Gilgit Baltistan (GB) and AJK where ethnic emotions and their deprivations are being stirred. These INGOs are also active in private education institutions particularly the elite schools, colleges and universities where teachers and professors are not only being cultivated but minds of the students are poisoned as well. They promote secularism and liberalism to demonize Islam with view to distract the youth from the righteous path of Islam. Some of the INGOs were found having connections with Indian High Commission Islamabad while some attempted to collect the data during general elections possibly to influence the results.
It is notable that INGOs started pouring into Pakistan after 1988 when Pakistan became dependent upon IMF, World Bank and US aid to run the governmental affairs. The International Donor Agencies that are considered to be funded and used by intelligence agencies started funding in Pakistan in order to cultivate more people in the garb of economic and social development projects.  After 9/11, when the US sanctions under Pressler Amendment were lifted and foreign aid started to flow in, the rate of influx of INGOs increased. A big number came when $7.5 billion worth Kerry Lugar Bill was signed in 2009. The amount required to be spent on development, military and media was spread over years. Then Pakistan Ambassador in Washington Hussain Haqqani had played a role in inserting anti-military establishment clauses after the approval of the initial agreement. He is also said to be helped CIA in the induction of Black Water and CIA contractors, spies and INGOs into Pakistan between 2008 and 2011, which enabled CIA to deploy Raymond Davis and other operators and to launch the helicopters assault in Abbottabad on May 2, 2011. The INGOs were cleverly deployed in the restive combat zones under the garb of rehabilitating the affected people. During the natural disasters of 2005 and 2010, the influx of INGOs has increased manifold in the garb of humanitarian assistance.
Greenlight Capital Full Q2 2021 Letter: Einhorn Thinks Inflation Is Here To Stay
David Einhorn's Greenlight Capital returned -2.9% in the second quarter of 2021 compared to 8.5% for the S&P 500. According to a copy of the fund's letter, which ValueWalk has reviewed, longs contributed 5.2% in the quarter while short positions detracted 4.6%. Q2 2021 hedge fund letters, conferences and more Macro positions detracted 3.3% from Read More
The INGOs are operating in Pakistan unregistered for the last 30 years. They operated freely after obtaining NOCs, and without registering and notifying their areas of work, mandate and source of funding. Their shady activities were ignored due to American and Western media pressure. The last PML-N government decided to curb their activities of unregistered INGOs. A crackdown was launched in January 2015 after it was learnt that several of INGOs were engaged in anti-Pakistan agenda. 140 NGOs were operating in Punjab out of which 7 were reported to be involved in unlawful activities. In June 2015, the then Interior Minister Ch Nisar Ali stated that several INGOs were backed by USA, Israel and India. "There are several NGOs operating in Pakistan without any specific agenda. They were doing something which was against Pakistan's interest." He alleged that most of them were taking part in "anti-Pakistan" activities
A new policy was framed in November 2015 by the Interior Ministry and all INGOs were asked to re-apply and get re-registered. Notices have been served to 18 INGOs whose registration has not been approved, and told to quit Pakistan within 60 days. They will be given a chance to re-apply after six months from their respective countries of origin. The said INGOs do indeed participate in very useful activities whenever they remain true to their mandate so it's basically giving them half a year to replace their "hybrid war operatives" with the "useful humanitarian operatives". As no proper law or system in Pakistan existed to ban these INGOs, therefore, the recent scrutiny will help Pakistan to adopt a comprehensive policy. It is added that Director Social Welfare has been directed to prepare the data bank of all NGOs in order to ensure their regular monitoring.  Categorization of NGOs is to be done through data bank. SOPs for registration of NGOs are also being streamlined and reviewed so that only clean and genuine organization could qualify for registration. It is mention that Pakistan is not the only country that has banned INGOs from working against its national interest. India, China and Russia are other examples in the region.
---
Article by C. Andrew
C Andrew is a freelance online journalist