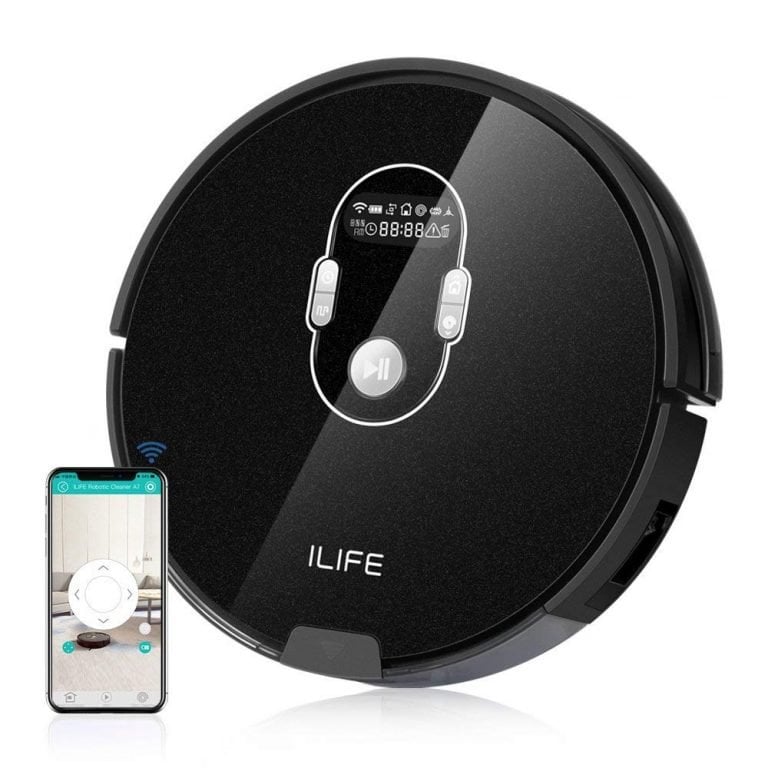 Get the ILIFE A7 Robotic Vacuum Cleaner with high suction, multi-task app scheduling, and more for $199.99 from Amazon by just clipping the $30 off coupon on the product page.
This page contains affiliate links and we get a small cut if you purchase the product although there  is ZERO additional cost to us and you are getting a a discount in this post.
Ray Dalio At Robin Hood 2021: The Market Is Not In A Bubble
At this year's annual Robin Hood conference, which was held virtually, the founder of the world's largest hedge fund, Ray Dalio, talked about asset bubbles and how investors could detect as well as deal with bubbles in the marketplace. Q1 2021 hedge fund letters, conferences and more Dalio believes that by studying past market cycles Read More
ILIFE A7 Robotic Vacuum Cleaner With High Suction
With the Gen 3 CyclonePower cleaning system and interchangeable roller brush system, the Ilife A7 easily handles dust, debris and pet hair on carpets and hard floors.
App / Remote / Mechanical Buttons: 3 ways to control and schedule your vacuum. Choose what works best for you.
The new programmable schedule system makes it easy to have the vacuum ready to clean at any time of day, any day of the week.
5 different cleaning modes to meet different needs and provide a good and thorough cleaning performance.
Simple and easy operation to remove the dustbin with a push of a button.
[REITs]
Q3 hedge fund letters, conference, scoops etc
App / Remote Control / Mechanical Button
3 convenient ways to control your vacuum. You can use an APP on your phone, use the remote control or use the buttons on top of the vacuum.
Note: The vacuum will not respond to the remote control when it is vacuuming. The A7 will plan its vacuum area automatically when it starts and the vacuuming plan will be disrupted if the remote control is used to change its direction. When the vacuum is working, only the "home" button and "suction level" button will work. All other functions on the remote control work when the vacuum is in standby mode.
Rubber brush and bristle brush
The A7 package includes both the rubber brush and bristle brush. The A7 can deal with carpet and easily handles hairs when the bristle brush is equipped. When the vacuum works with the rubber brush, it cleans hard floor types well and doesn't have clogging issues with pet hairs.
5 Cleaning Modes
Auto mode: automatically cleans in a random pattern.
Spot mode: deeply cleans in a small specific area.
Edge mode: cleans along the sides of the wall.
Path mode: cleans in a systematic way, back and forth pattern.
Max mode: cleans with a higher suction level for a deeper cleaning.
H/T Dandeals