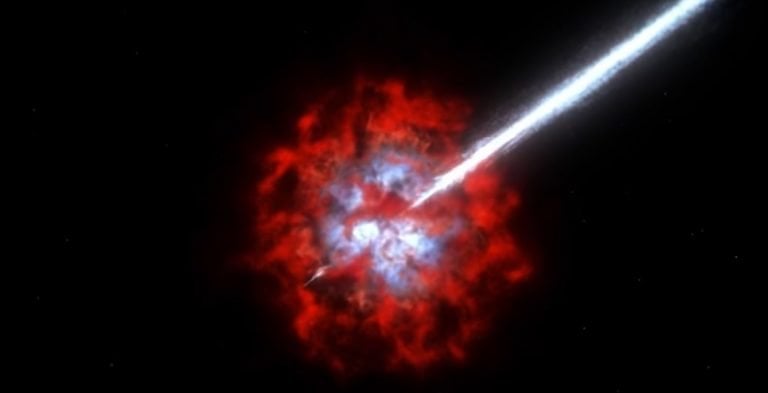 We don't have to stray far into deep space to discover wonders; our galaxy, the Milky Way, is full of beautiful sights which can be seen easily using a telescope. One such wonder is a huge star system which astronomers believe could explode, causing a massive gamma-ray burst which may harm Earth.
Researchers from the University of Sydney teamed up with scientists around the globe. They discovered a huge star system in our galaxy which has not been observed previously. One of the stars in the system is 8,000 light-years away from Earth, and it's the first known star which could produce a gamma-ray burst — one of the largest types of energy releases in the universe. These bursts are similar to supernovae, which occur when stars explode and die.
The newly-discovered star system consists of two very bright stars, and the team has dubbed it "Apep," after the Egyptian god of chaos. The study on the start system, which was published in the journal Nature Astronomy, suggests one of the stars in the system is on the brink of a supernova. What makes this study unique is that scientists aren't sure how a gamma-ray burst would look in the Milky Way, as one hasn't been observed before.
Bonhoeffer Fund July 2022 Performance Update
Bonhoeffer Fund's performance update for the month ended July 31, 2022. Q2 2022 hedge fund letters, conferences and more The Bonhoeffer Fund returned 3.5% net of fees in July, for a year-to-date return of -15.8%.   Bonhoeffer Fund, LP, is a value