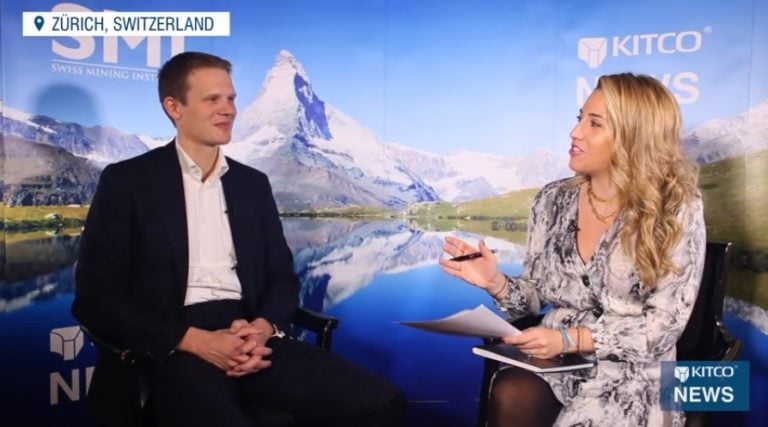 When most people think of Greenland, they generally don't associate it with gold mining, but this company is out to change that perception. "There has been one active gold mine in Greenland
Greenland: The Land Of The Yellow Metal?
Q3 hedge fund letters, conference, scoops etc
Carlson Capital Sees Return Of "Goldilocks" Market
Carlson Capital's Double Black Diamond fund added 1.47% net of fees in May, taking its year-to-date performance to 5.2%, according to a copy of the fund's letter, which ValueWalk has been able to review. Q1 2021 hedge fund letters, conferences and more Founded in 1993 by Clint Carlson, Carlson Capital has struggled to retain assets Read More
Transcript
We are talking mining the yellow metal in Greenland sorry I couldn't help but talk about the contrasting colors. Joining me now is Elder all of us and he's the founder and CEO of Apex gold a gold exploration company focused in Greenland. I was excited to talk to you because I think I've covered most jurisdictions but Greenland has not been on my list. Tell us about gold mine. Yeah.
Thank you. Thanks for having me. I mean we started this company three years back. Gold has been one active gold mining. Now that we know we acquired it back in 2014. We've now merged three different companies together to make one listed gold company and going on with only one. It's a gold trend that goes all the way from Newfoundland through Greenland up to Sweden and Finland and we are building up a portfolio of in losses done on early stage exploration.
So let's talk about that because if this trend of mergers and acquisitions we've seen emerging especially in 2018 do you think that we're going to see more of a once active minds come to the forefront again.
Yeah absolutely. I mean I think what this business need is more emanate from the perspective you want to build a good management team to be able to support more than one mine. First of all for risk risk perspective that you can actually don't have a single mine for a second and you want to be able to create enough cost for a new junior mining company to be able to support your exploration in a wider region. So I think it's quite important for junior explorers not to have something that is a near term producing asset to still landbank and find earlier stated exploration for the company.
So it was a once active mine so what's the restart like because you're an exploration company. How far out are you how long does it take to restart a once active project.
Right. So in this project itself. So this used to produce about 350000 ounces of diluted grade of fifteen point four Krumpet tonnes so extremely high grade ph. They stopped it in 2014. Well we have been doing scenes to find the structure with the main deposit where it continues one kilometre distance and then we need to drill those structure. So we are looking at maybe two years to resolve the mine. We want to start some testing of that production maybe in the next next year and the year after it and then go fully fully operational and within two years. So why was it stopped in 2014. I think as many of you know the company that has some policy issue it didn't do enough exploration of other doings which we all cleaned up excess.
So when you're making when you're presenting to investors you're making the case for green land. We know what's the pitch there for this juristic. Well first of all we're agreement of a very mining friends the jurisdiction okay they just will just say they create the new mining code back in 2005.
So in the cycle from 2002 to 2010 it was about one and a half billion dollars spent in green and they found some really interesting deposit lights of ours and others tried sorting sinkin iron ore and titanium now in others. So right now what we're trying to merge into produce get these mines or these deposits into production. So if you look at trace it is reduced and all this is due to fishing that has the most. Friendly atmosphere of mining.
As you can find it's just fascinating to me and you know you mention fly me cold looking to Sweden. So do you think that this is the future where mining companies might stop looking at the riskier jurisdictions. And look more to places like Iceland like Greenland like Sweden. I think absolutely. I think like for I think people have now understood