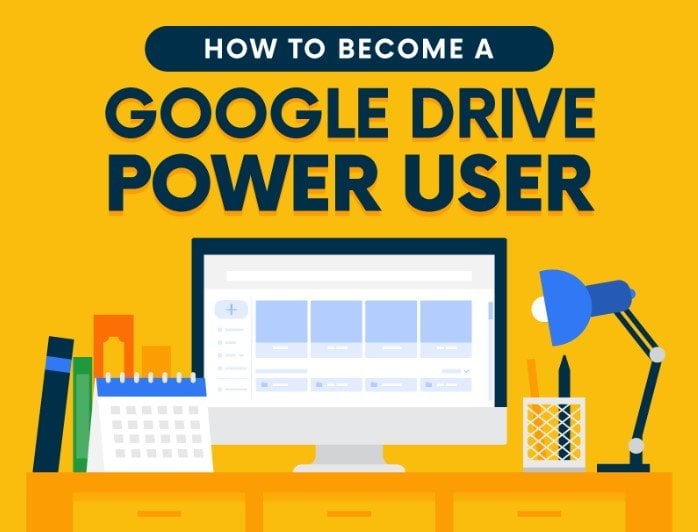 Google Drive is powering businesses all around the world. More than a billion active users are sharing over two trillion documents! But while some run their whole organization off the file storage and synchronization service in the cloud, others just use it from time to time to fill a gap.
In the old days, when we got new software out of the box we'd read the instructions and run through the workings of it before getting stuck into using it. But these days nobody has the time – and it just doesn't feel right to read through all the online documentation that exists for services like Drive or Google Docs! These days, we learn by seeing what works, and occasionally checking the Help page or a YouTube tutorial.
Looking at Trends with AlphaSimplex's Dr. Kathryn Kaminski
ValueWalk's Raul Panganiban interviews Dr. Kathryn Kaminski, Chief Research Strategist at AlphaSimplex, and discuss her approach to investing and the trends she is seeing in regards to quant investing and hedge funds. Q1 2021 hedge fund letters, conferences and more The following is a computer generated transcript and may contain some errors. Interview with AlphaSimplex's Read More
This means that lots of Google Drive's most helpful features remain hidden. The boffins at Google are constantly updating their services to make them more relevant to today's business workflow. But much of this stuff isn't intuitive: you need to be told it's there before you figure out you can use it.
[REITs]
Q3 hedge fund letters, conference, scoops etc
If you're one of those who hasn't made a point of learning how Google Drive works inside-out, there are lots of special features and possibilities that could make your life a lot easier – and your business more efficient and profitable.
Google Drive's most helpful features that remain hidden
A lot of people fear the Drive because once you start working online, the ever-present threat of going offline is a risk to your productivity. If you work while you travel, for example, relying on an internet-based service can seem a tricky proposition.
But with a bit of planning, you can yank your Google files out of the cloud before you go offline. Click the settings button and tick the offline box, and your file will be right there for you to use when your train goes through a tunnel.
Another cheeky trick is to create pdf files using your Android phone. You'll need to install the Drive app first, but once it's open you just hit the 'add' sign and select Scan to take a photo of the paper document you have in front of you. When you reach saving options, choose pdf – and hey presto, you have a professional-looking signed document to send your client or colleague.
And Google's facility with image-reading makes for an unexpected 'cheat' – it doesn't just scan for text in pdf files, it can do it with images, too. Searching is easy.
Let's not forget that Google is also the owner of YouTube. So if your business uses video in any way, the Drive is a great way to share and develop materials without going public. You can actually watch uploaded videos in Drive on a YouTube-style player. You can also transfer videos between your Drive or Google Photos and YouTube once you're ready to publish, instead of having to download and re-upload them.
Docs: More powerful than you think
It takes a bold leap to put your Microsoft suite away and start working with Google Docs. But combined with its integration with Drive, Doc's features make it more than a match for Word and Excel.
You get a lot of options on switching around your file types with Docs. Upload a file you made with different software to your Drive, right-click it, and select Open With > Google Docs to create a copy that is in the Google Doc format.
You can utilize Google's other research and technology in Docs, too. Google's translation technologies are changing the way we navigate the world. Who knew you could just point your phone's camera at text and see it translated in real time? Using this power in a Google Doc is relatively child's play. Just go to Tools and choose Translate Document. Of course, like any computer-generated translation, you'll want to check it if possible once it's done.
And Google Docs also allows you to dictate documents. This is great if you think with your mouth, or you're a slow typist, or even if you have an arm in a sling! Another tip is to use Voice Typing if you need to transcribe a talk or meeting.
…and Google has its own 'Excel,' too
Google Sheets is the service's spreadsheet app, and it's quite intuitive if you're used to working with Excel. Using the Google version, however, gives you better integration with your other document types. It also means you can share your figures with your team dynamically, or access the digits you need from wherever you are.
But of course, some figures are private business! That's why Google offers adaptable privacy settings so you can decide just how 'sharey' your sharing is. You can select which of your collaborators can see or change different parts of your spreadsheet portfolio.
Sheets also has super-modern functionality, so you can click and open options to run calculations of your choice with ease, or even generate QR codes to locate information in your files if your business is particularly spreadsheet-intensive.
Adapt Google Drive to your needs
This is all well and good – if there's something you wish you could do in Google Drive, you probably can. But on those occasions where Google's engineers haven't yet developed the solution you need, you can turn to a third-party.
There's a whole community of developers and brands creating extensions, add-ons, and integrations for Drive, so you're never alone.
Ready to start building your new Google business environment? Pick up the keys and Drive!