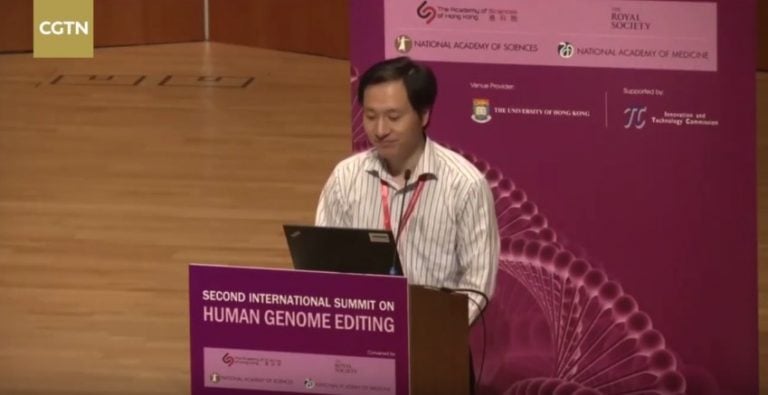 Geneticist He Jiankui, who claims to have altered the genes of twin girls born this month, is participating in a forum organized by the University of Hong Kong to discuss human embryo editing.
Geneticist He Jiankui On Claim He Altered Twin's Genes
Q3 hedge fund letters, conference, scoops etc
Peter Lynch: How Investors Can Find Their Edge
Peter Lynch was one of the best growth investors of all time. As the Magellan Fund manager at Fidelity Investments between 1977 and 1990, he averaged a 29.2% annual return. Q1 2021 hedge fund letters, conferences and more The fund manager's investment strategy was straightforward. He wanted to find growth companies and sit on them Read More
Transcript
OK thank you. First I must apologize that these results leaked unexpectedly taking our view from the community of the photo up the present immediately in a significant value and that peer review process engage people this conference. This study has been submitted to send through a thorough review. I also think though social price who we can get the months before the change Burse other a commitment to the Akkari that reporting the studies come from many points of view. I also think my university although they are way out of this Thadeus contact we knew Herbert was a thank you for a statement and now the U.S. has shared it with me as well as a community. The cause is dead. And the provided in this forum give an overview of our data focus on humans and monkeys.
Disappear. Wonderful progress. The HIV therapy and the through his therapy. New infections Romijn three times higher than the UN AIDS to them and the talk is so HIV remains a top 10 cause of deaths in several countries particularly if every country for all the affected the children born HIV positive mother who make up a large percentage of births Ariel saw them Africa. The risk of being infected by HIV in the first few months of life is many many times higher thing. Other babies. This is a serious unmet need and infections severity of them made even worse by discrimination. So a copy of a natural for taking Abani against HIV infection is carried out by as much as 10 percent of the population in several European countries. These are due to the first fungus in the queue of HIV and the decades of talks making the Natcher small tradition. You can see all five of Gene Wong of moles studied various Asians and the seas are fighting one of the most honest gene we first call the impact to the south five Gene lock out the mice. So you investigate it modern generation effect it. Was efficient as expected.