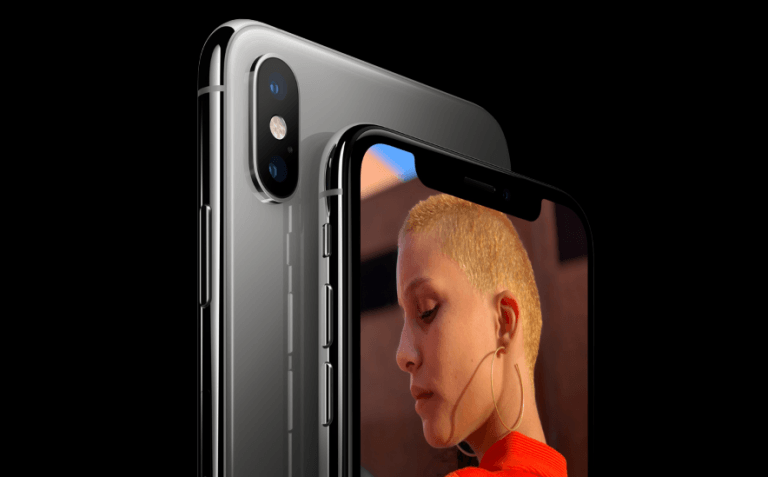 Apple quietly announced a free repair program for some 13-inch MacBook Pro models without the Touch Bar and some iPhone X units. Affected MacBook Pro models have an issue with their solid-state drive (SSD), while the affected iPhone X handsets have a faulty display module.

iPhone X display issue
Apple's free repair program follows long-running reports about the iPhone X display issue. Users say the handset often does not respond, responds intermittently, or sometimes reacts when not even touched. In August on three separate Reddit threads, affected users complained about the iPhone X display issue, referring to it as "ghost touches." Apple finally admitted to the issue late Friday.
"Apple has determined that some iPhone X displays may experience touch issues due to a component that might fail on the display module," the company said.
London Value Investor Conference: Joel Greenblatt On Value Investing In 2022
The first London Value Investor Conference was held in April 2012 and it has since grown to become the largest gathering of Value Investors in Europe, bringing together some of the best investors every year. At this year's conference, held on May 19th, Simon Brewer, the former CIO of Morgan Stanley and Senior Adviser to Read More
All users experiencing the iPhone X display issue are eligible to get the screen replaced for free at an Apple Store or Authorized Service Provider. However, if the iPhone X's screen is damaged, you won't qualify for the free repair program, even if your handset has the display defect. Thus, if your iPhone X has a cracked screen, you will first have to pay to get it fixed and then sign up for the free repair program. Users who already paid to get their display module replaced might get a refund. Apple's free repair program covers the affected iPhone X units for three years from the purchase of the handset.
"No other iPhone models are part of this program," Apple emphasized.
Users are advised to back up their iPhone X to iTunes or iCloud before turning it in for repair.
Apple gave no information on the number of iPhone X units with the faulty display module, but one thing is for sure. There won't be any new batches of the iPhone X. Apple discontinued it after announcing this year's new iPhones: the iPhone XS, iPhone XS Max and iPhone XR.
Check if your MacBook Pro is eligible for the free repair program
The free repair program for the 13-inch non-Touch Bar MacBook Pro covers laptops sold between June 2017 and June 2018. According to Apple, some 128 GB and 256 GB SSDs in them could be faulty, leading to loss of data. The MacBook Pro models with the Touch Bar and older models don't have the issue.
To check if your MacBook Pro is eligible for a free repair, you will need to enter your MacBook's serial number on Apple's website. If your device qualifies, an Apple technician will update it to fix the issue. Users are advised to fully back up their data as the process, which could take an hour, deletes existing data.
"Any files that were already corrupted prior to service, cannot be restored," Apple warns.
Despite the premium prices of Apple devices, it is disappointing to see so many of them with defects. Moreover, Apple continues to raise the prices of its laptops, tablets and phones. Some of the other recent issues Apple device owners have faced include faulty MacBook keyboards, swelling Apple Watch batteries, overheating laptops, error 53 on the iPhone, and the controversial iPhone throttling saga.
After the iPhone throttling episode, in which Apple admitted to intentionally slowing old iPhones, the company initiated a massive battery replacement program last year. Then in June, Apple offered free replacements for the keyboards in some MacBook and MacBook Pro models. The keyboards, which debuted in 2015, had been marred by several issues since launch, including typing problems and unexpected malfunctions. To fix the issues, Apple made some changes this year by adding a layer of silicon beneath the keys.
Apart from these older devices, users are even facing issues with the new iPhones. Immediately after the iPhone XS and XS Max reached users, complaints regarding charging issues with the devices started pouring in. Users reported that their devices wouldn't charge when plugged in. However, Apple fixed the issue with the iOS 12.0.1 update.
Another problem many reported was the skin smoothing issue with the new iPhones. The issue, which was popularly referred to as "Beautygate," resulted in selfies with unnaturally smooth-looking faces. Apple also fixed this issue with the iOS 12.0.1 update.
Updated on