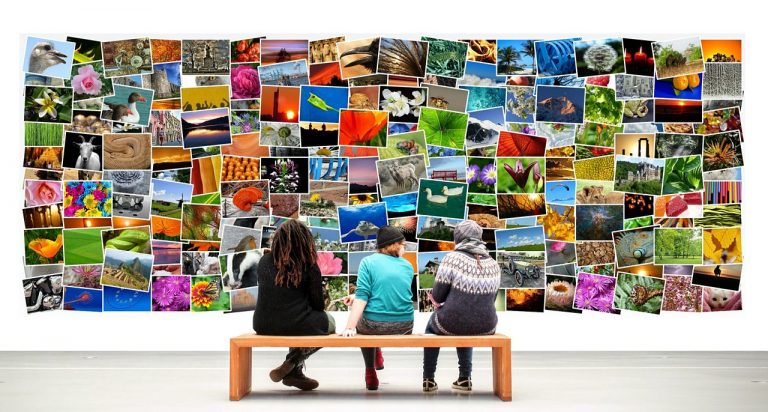 Images are thought to be one of the easiest entity to look over the internet. However, it becomes harder when you've an image with you but you're not able to find find similar images online with associated keywords. This is when you might wonder if you could have someone look at the current image that you have and then look for other similar looking images over the internet.

Fortunately, there are dedicated tools available that can help you find similar images online in no time. These tools not only help you find the relevant images but also save you a sizable time. Here's how to find similar photos online with best of the tools.
Q3 hedge fund letters, conference, scoops etc
How Value Investors Can Win With Tech And "Fallen" Growth Stocks
Many value investors have given up on their strategy over the last 15 years amid concerns that value investing no longer worked. However, some made small adjustments to their strategy but remained value investors to the core. Now all of the value investors who held fast to their investment philosophy are being rewarded as value Read More
CompFight: CompFight is one of the most popular finder for similar images over internet. It is a Flickr search tool. The tool lets you explore its endless collection through the selection of tags and keywords. Once you input your desired text to search, you're provided with a range of pleasant thumbnails, each carrying the related images inside it. Due to its popularity and featurefulness, CompFight made it to Experimental category of year's Communication Arts.
Click here to explore.
TinEye: TinEye is another great way to find similar images online. If you already have an image, you can simply upload the image or provide its URL and see the magic happening. The tool falls under the reverse image search tool category that helps you look for the images looking like the one you have.
Click here to explore.
oSkope: If you're looking for a dedicated similar images finder, your search ends at oSkope as the tool is a visual search platform that allows you to browse products and images from even the popular websites like Amazon, Flickr, YouTube, eBay etc. The intuitive interface of oSkope even lets you skim your search results based on the search keywords and tags. You can also save your desired search results under bookmark at the bottom of the window.
Click here to explore.
Multicolr Search Lab: Multicolr Search Lab is one of the most sophisticated and simple ways to search for similar photos. Once you direct the tool to search for an image, it dives down to more than 10 million of Flickr's most interesting images and comes with suitable results. Also, you're allowed to narrow your searches through the selection of colors.
Click here to explore.
Retrievr: Retrievr is an experimental image finder tool that uses the color recognition to fetch Flickr images reflecting the spatial color arrangement the digital sketch drawn on canvas. You must know beforehand that the algorithm employed under Retrievr does not recognize the shapes but the colors. This way, you just have to be careful while coloring the shape drawn over the digital canvas.
Click here to explore.
Overall, finding images online can be less time consuming when you're using dedicated tools for it. In case, you wish to bypass tools to search for similar looking images, you may choose to go with 'Google Images' and follow the option that says 'Search by image' alted with a 'camera' icon in the search bar. If you wish to share some tips and tricks to find similar images online, do let us know in the comments below.
Updated on