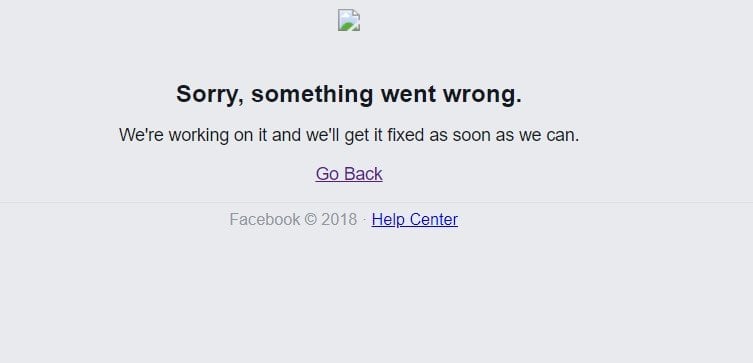 The Latest
Looks like Facebook is back up for many after a brief outage. Many users in the U.S. report that the social network was only down for about 15 minutes, although a few are reporting that it's still down for them. Others seem to be somewhere in the middle as Facebook is working, but it's loading much more slowly than it usually does. Some users in New York reported that Facebook is down again after coming back up for about 10 minutes. Thus, it's possible that the issues aren't over yet, so don't be surprised if the social network goes down in your area again.
At this point it's still unclear what caused the Facebook outage, and the social network has not acknowledged that there ever was a problem.
Ray Dalio At Robin Hood 2021: The Market Is Not In A Bubble
At this year's annual Robin Hood conference, which was held virtually, the founder of the world's largest hedge fund, Ray Dalio, talked about asset bubbles and how investors could detect as well as deal with bubbles in the marketplace. Q1 2021 hedge fund letters, conferences and more Dalio believes that by studying past market cycles Read More
First report:
Facebook is down right now, and those affected by the outage are making their outrage known. Twitter and other social networks are filling up with angry comments from those who are receiving this error message on Facebook, both the desktop site and the mobile app:
Facebook is down… but don't worry
Some news sites are reporting that Facebook is down for users worldwide, but that doesn't seem to be the case. The extent of the outage is unclear, but some VW staffers outside the U.S. are having no problems. A look at the real-time outage map on Down Detector suggests the social network is down for a large chunk of the U.S., especially along the eastern seaboard.
We're looking into the matter, but until Facebook comes back up, we encourage you to get away from the screens and go find something delightful to do with those around you. It's a great day to be social (for real)!
When you come to Twitter to check if #Facebook is down. pic.twitter.com/2BXQDryTXj

— Roberto Acosta (@racostaJourno) November 12, 2018
This story is developing. We are gathering additional details and will post further information as it becomes available.