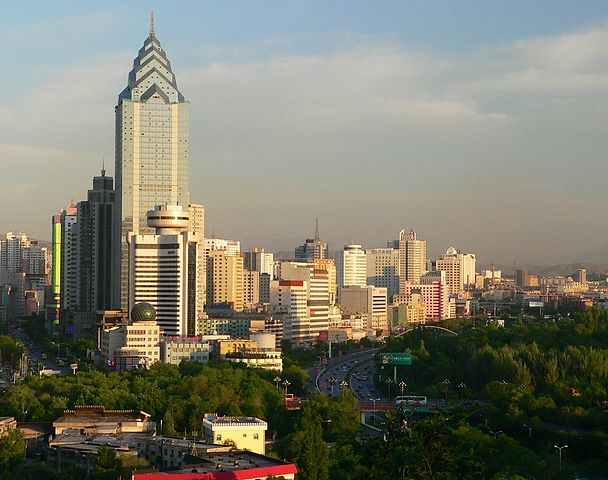 A Hami city notice declared, "All individuals involved in terrorist crimes and poisoned by the 'three evil forces' are urged to surrender themselves to the judicial organs within 30 days and to confess and hand over the facts of your crime," according to NDTV and numerous outlets.
Beijing claims the city located in the far-west Xinjiang region is ripe with individuals who are in contact with overseas Islamic terror groups. The government claims those who surrender in the time frame will receive lenient treatment and may avoid government, according to a Sunday notice on the official social media account of the Hami city government.
Such occurrences come with doubt considering China has violated the human rights of approximately one million or more Muslims in the Xinjiang region in recent years. Government officials forcefully sent the religious minority to desert prison camps without due process.
ADW Capital's 2020 letter: Long CDON, the future Amazon of the Nordics
ADW Capital Partners was up 119.2% for 2020, compared to a 13.77% gain for the S&P 500, an 11.17% increase for the Russell 2000, and an 8.62% return for the Russell 2000 Value Index. The fund reports an annualized return of 24.63% since its inception in 2005. Q4 2020 hedge fund letters, conferences and more Read More
Behind The Notice
"We are deeply concerned at the many numerous and credible reports that we have received that in the name of combating religious extremism and maintaining social stability (China) has changed the Uighur autonomous region into something that resembles a massive internment camp that is shrouded in secrecy, a sort of 'no rights zone'," Gay McDougall, a member of the U.N. Committee on the Elimination of Racial Discrimination, stated during a two-day regular review of China's record in August. Gay cited estimates that 2 million Uighurs and Muslim minorities were forced into 'political camps for indoctrination' in Xinjiang.
The latest calls seem to be an effort by Beijing to continue their crackdown of cultural minorities. Sources translating the notice provided the following summary:
The notice issued by the municipal "leading small group for stability maintenance" says that actions ranging from being in contact with overseas "terror" groups to conservative Islamic behaviour [sic]should prompt individuals to turn themselves in.

Advocating that people live their entire lives in accordance with the Koran, stopping other people from watching television, or banning alcohol, smoking and dancing at weddings are listed as behaviours [sic] that should warrant informing the authorities.

The list also included openly destroying, rejecting or thwarting the government identification system, as well as rejecting government provided housing, subsidies and cigarettes or booze as being "haram" or forbidden.
Is There Evidence Of Extremism In Xinjiang
In 2014 BBC published a brief explaining the tension in the region, "The largest of China's administrative regions, Xinjiang borders eight countries – Mongolia, Russia, Kazakhstan, Kyrgyzstan, Tajikistan, Afghanistan, Pakistan and India – and until recently its population was mostly Uighur," the piece continues, "Most Uighurs are Muslim and Islam is an important part of their life and identity. Their language is related to Turkish, and they regard themselves as culturally and ethnically close to Central Asian nations."
The piece would also detail the suppression of the Uighur in the region:
Activists say Uighur commercial and cultural activities have been gradually curtailed by the Chinese state. There are complaints of severe restrictions on Islam, with fewer mosques and strict control over religious schools.

Rights group Amnesty International, in a report published in 2013, said authorities criminalized [sic] "what they labelled 'illegal religious' and 'separatist' activities" and clamped down on "peaceful expressions of cultural identity".

In July 2014, some Xinjiang government departments banned Muslim civil servants from fasting during the holy month of Ramadan. It was not the first time China had restricted fasting in Xinjiang, but it followed a slew of attacks on the public attributed to Uighur extremists, prompting concerns the ban would increase tensions.