On October 24, Tesla, Inc. (TSLA) surprised most of the market by reporting a profit in Q3, and in reaction Mr. Market bid the shares up 8.4% after hours. Despite beating estimates for earnings per share ($2.90, which exceeded expectations by $2.93) and for revenue ($6.82 billion, which exceeded expectations by $770 million), it would be a mistake to assume that Tesla is now a strong buy – to the contrary, it remains a business with too many factors working against it long-term, and consequently its stock remains one to avoid.
That Tesla was able to beat revenue estimates was not a surprise, as the strongest argument Tesla bulls have is the revenue figures, and they have been impressive year-on-year.
Q3 hedge fund letters, conference, scoops etc
Alkeon expects data growth to surpass 5G's capabilities by 2028 [Q4 Letter]
Alkeon Growth Partners wrote at length on tech stocks and why they are defensive in their recent letter to investors, which was reviewed by ValueWalk. The fund also highlighted 5G and other advanced technologies and the investment opportunities they offer. Q4 2020 hedge fund letters, conferences and more Artificial intelligence and machine learning The Alkeon Read More

This pattern has continued for the reported quarters of the present financial year.

Driving the strong revenue figures for Q3 was the performance of the Model 3, which was the best selling sedan by revenue in September and for all of Q3. However, the issue for Tesla has always been to translate such productivity into profitability, and the disconnect between the rising revenue figures and the falling net income figures each year has been a damning indictment of Tesla's viability as an investment.

That trend of losses continued in Q1 and Q2 of the present financial year, and has only seen a reversal with Q3.

However, it would be unwise to assume that a new day has dawned and that Tesla is now sustainably self-funding. It has since emerged from the 10Q that approximately $189 million of that net income was derived from the sale of regulatory credits, and as Rob Stumpf at The Drive points out, these are government mandated and not guaranteed as a source of income going forward in light of the rollback of EPA regulations. Stumpf notes that there is an entity on Tesla's books that:
...represents 10 percent of its total accounts receivables; meaning that an entity is on Tesla's books for nearly $115 million in revenue; that kind of money could buy a fleet of between 1,666 and 2,346 Model 3s. It is unknown at this time if this is a bulk volume purchase from a company, a generous credit provided to Tesla from one of its vendors, or a completely different scenario altogether.
As a result, determining how much of Tesla's profit was actually derived from its vehicles is difficult, and in light of the competitive pressures on Tesla, how well its vehicles will perform going forward is more difficult to determine. It is therefore perfectly reasonable to doubt that Tesla will be cash-flow positive for all quarters going forward. In any case, the Q3 report has not magically waived away the key problems that Tesla faces as a business.
Tesla still has to grapple with the fact that so long as its vehicles remain highly priced, its ability to grow its customer base will restrict its sales growth to the point where it can be sustainably self-funding. So long as Tesla cars remain more expensive than ordinary vehicles, the middle classes will not be purchasing them anytime soon.
While Tesla may have performed well by revenue with the Model 3 in the U.S., it still has a limited international presence compared to rivals such as BMW (BMWYY) (BYMOF), Daimler (DDAIF) (DMLRY), Ford (F), General Motors (GM), Honda (HMC) (HNDAF), Nissan (NSANF) (NSANY), and Toyota (TM), which are all beginning to encroach on the electric car market. All of them are well-capitalized and long-established firms with the expertise and production lines to switch to making electric vehicles, and all of them possess greater brand recognition than Tesla.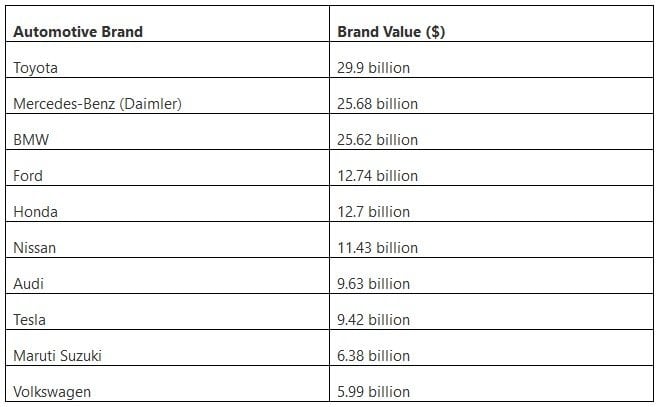 Tesla is simply not in decent financial shape to meet this threat head-on. Tesla has total assets of $29.26 billion against total liabilities of $23.41 billion, giving it equity of $5.85 billion. It has cash-on-hand worth $3.13 billion, but this combined with its equity does not offset its long-term debt of $11.35 billion.
Tesla will have to service the payment of this debt, and simultaneously try to finance further research and development. The cash that Tesla burns through in funding its research and development, and in constructing its Gigafactories, has caused the firm to accumulate this debt in the first place, which has increased from Q2 by $130 million, continuing a trend that Q3 did not break.

2018 is not shaping up to be the year that this is reduced.

Given how uncertain the factors that led to the Q3 profits are, and how consistently Tesla has been a loss making firm prior to that, its ability to deal with these debt problems and successfully deal with the competitive threats it faces seems constrained at best. It is likely that Tesla will have to rely on share dilution to generate the cash required, which is less than ideal for shareholders.
And for shareholders still unpersuaded by all of the above, and still looking to either start a position here or add to their existing one, the present valuation does not suggest that now is a propitious time to do so. Earnings per share are negative (-$6.39), so a P/E analysis is out of the question. Tesla's price-to-book value ratio is 12.87, a significant premium to that of the automotive industry average of 3.14. Tesla has managed to become cash flow positive, with a trailing operating cash flow of $1.37, but its price-to-cash flow ratio of 41.92 is still significantly more than the industry average of 9.80. Finally, Tesla's price-to-sales ratio of 3.31 is at a premium to the industry average of 1.07. By every measurable metric, then, Tesla is overvalued.
In summary, while Q3 was a surprise, and the Model 3's performance in Q3 was excellent, I contend that these factors are mitigated by Tesla's lack of consistent profitability (with Q3 a questionable outlier), its wide range of competitive threats from strong, established rivals, its relative financial weakness in facing these rivals and financing further research long-term, and its overvaluation relative to its industry. In short, Tesla is not a buy at this time.
DISCLAIMER: I have no position in any of the securities mentioned in this article.