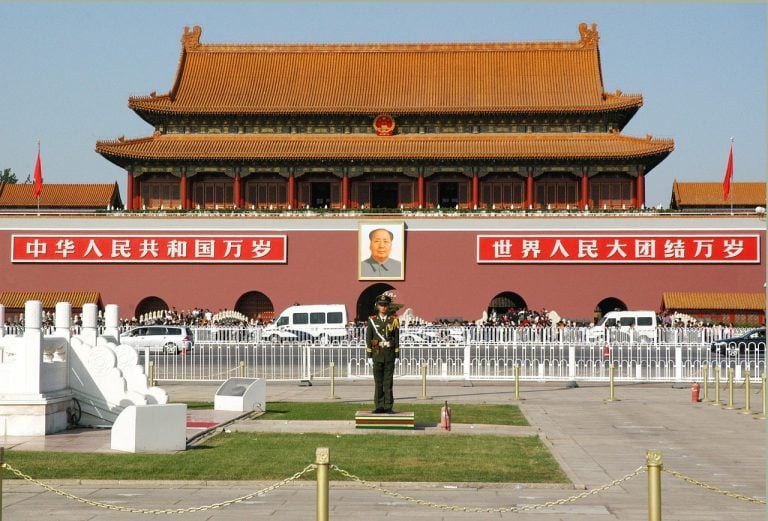 "China's People's Liberation Army (PLA) is expanding its research collaboration with universities outside of China. Since 2007, the PLA has sponsored more than 2,500 military scientists and engineers to study abroad and has developed relationships with researchers and institutions across the globe," states an explosive new report by the independent Australian Strategic Policy Institute (ASPI) think tank published on October 30th of last month.

The report continues to explain the strategy is a key part of the PLA's attempts to improve the capability and efficiency of their military efforts. ASPI highlights their motives by quoting the PLA Daily directly 'Picking flowers in foreign lands to make honey in China' to detail the goal of their research collaboration efforts.
Destination For Chinese Scientists
"…Analysing [sic] peer-reviewed publications co-authored by PLA scientists and overseas scientists indicates that the US, the UK, Canada, Australia and Germany were, in that order, the top five countries engaged in research collaboration with the PLA in 2017," Alex Joske, the author of the study reports.
Connor Leonard Of IMC Explains: Here's What Value Investors Should Know About Moats
When it comes to value investing, one strategy that's often used is seeking out companies which have sizeable moats against competition. In a presentation for the Value Investing Club at Google earlier this year, Connor Leonard of the Investors Management Corporation explained two ways of looking at moats and how value investors can benefit from Read More
The study also found that PLA scientists sent abroad came from a variety of institutions including the Northwestern Institute of Nuclear Technology, Chemical Defense Institute of the Academy of Military Sciences, Navy Submarine Academy, Armed Forces Engineering Academy, among several others.
The Joske report estimates "…approximately 500 Chinese military scientists were sent to each of the UK and the US, roughly 300 each to Australia and Canada and more than 100 each to Germany and Singapore," since 2007.
Use Of Deception
The ASPI report identifies "…two dozen new cases of PLA scientists travelling [sic] abroad using cover to obscure their military affiliations." In at least 17 of these cases, PLA scientists used measures to disguise their institution of affiliation. Joske discovered a 2002 Chinese article which offered insight on how to use cover:
Many military colleges and military units externally have common names (民间称呼) that don't reveal their military characteristics. NUDT, for example, is externally known as Changsha Institute of Technology. This is the best way [to avoid having your visa application rejected].
Numerous PLA scientists would use LinkedIn profiles, mimicking their cover to ensure their claimed affiliations matched their credentials while overseas, according to the report. Joske was unable to determine a uniform pattern for use of cover stating "…use of cover appears to be managed differently by each institution."
A Pattern Of Events
In recent days Chinese President, Xi Jinping has used blustering rhetoric when visiting the PLA's Southern Theater Command, hoping the military wing can quickly 'increase China's capabilities to compete in modern warfare.'
Xi's focus on the readiness of his military echoes Joske's concerns detailed in the ASPI report, "Some universities have failed to respond to legitimate security concerns in their engagement with China," he continues. "Current policies by governments and universities have not fully addressed issues like the transfer of knowledge and technology through collaboration with the PLA."
The warning comes after a reported June incident of hackers linked to the Chinese government attempting to steal information from a US military contractor in efforts to uncover naval and undersea warfare plans and strategies. In late October, an unsealed indictment shows the US is accusing a Chinese state-owned firm of stealing secrets from the countries largest memory-chip maker, Micron Technology Inc, according to Newsweek.
Also according to Newsweek reporting, days earlier the Department of Justice (DOJ) revealed that it indicted ten Chinese citizens for attempts to hack into US companies in search for sensitive "commercial technological, aviation, and aerospace data" under the influence of China's Ministry of State Security.
Updated on