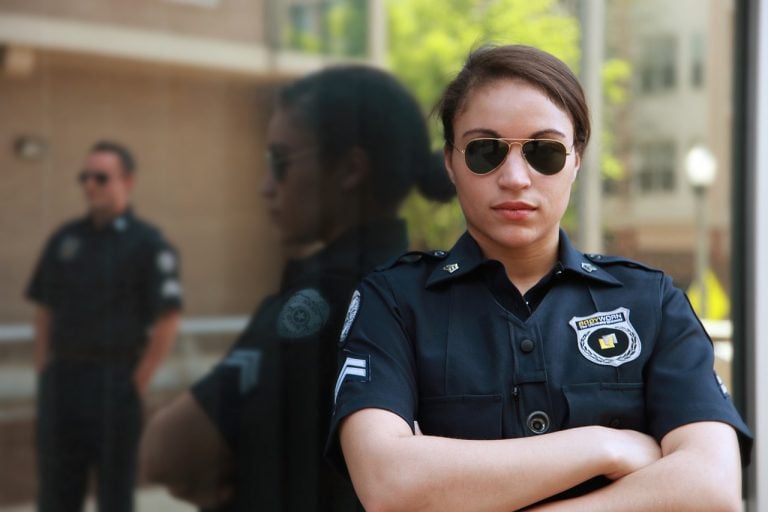 "Speech Police" and so called Bias Response Teams Now Chilling Academic Freedom On Over 200 Campuses 
WASHINGTON, D.C. (November 1, 2017):  The most popular law student at the George Washington University Law School, the President of its Student Bar Association, is the subject of a formal, official, and secret investigation by the University's bias reporting process, all because of a word – "Jew" – she allegedly uttered (but which she denies) in a strictly private conversation about an alleged alcohol violation by a Jewish student organization.
More than 200 colleges and universities reportedly have similar bias programs, often called bias response teams (and sometime even called the "speech police") which investigate allegations of allegedly biased words; an investigation which can result in a student being disciplined or required to attend diversity training (sometime termed "indoctrination").
Corsair Capital Profits From Goldman Sachs' SPACs [Exclusive]
Corsair Capital, the event-driven long-short equity hedge fund, gained 6.6% net during the second quarter, bringing its year-to-date performance to 17.5%. Q2 2021 hedge fund letters, conferences and more According to a copy of the hedge fund's second-quarter letter to investors, a copy of which of ValueWalk has been able to review, the largest contributor Read More
Q3 hedge fund letters, conference, scoops etc
Regardless of the outcome, any investigation of a student for words which are protected by the First Amendment at state schools, and by academic freedom at all institutions of higher education - especially those which are used in a strictly private conversation with another student - obviously has a chilling effect on free speech, academic freedom, and any serious discussion of controversial topics, says public interest law professor John Banzhaf, who has successfully fought against such abridgements on his own campus.
Here a law student elected president of the law school's governing body, who reportedly used the phrase "Jew friends" in a private discussion of a possible violation of alcohol rules by a Jewish fraternity, is being investigated at GWU under a program very similar to one on the same campus which Prof. Banzhaf helped to shut down years ago for violation of academic freedom.
As the Chronicle of Higher Education reported at the time, it was shut down after GWU's Faculty Senate twice condemned it as a "affront to academic freedom," and GWU's president at the time sheepishly admitted that "one of my vice presidents got a little carried away."
As the Wall Street Journal reported in "The Bias Response Team is Watching," "records from numerous universities show that even obviously silly or trivial incidents are taken seriously by Bias Response Teams."  USA Today, in "To Fight Bias, Colleges are Employing Literal Speech Police," added that "most bias incidents that are reported are constitutionally protected speech."
In this regard, Banzhaf notes that even the use of words which are clearly and obviously derogatory of those who practice the Jewish religion - e.g., "K*KE," H**B or H*BE, H*MIE, J*WB*Y, etc. - are fully protected under the First Amendment and academic freedom, even when used in a public discussion, much less in a private conversation between people who are not in the group being denigrated.
Thus, insisting that those who happen to use those clearly insulting words - much less simply the word "Jew" - must be subject to an official university investigation is plain wrong if not unconstitutional.
Indeed, the Washington Post, in a piece about a university president entitled "A Red Flag on Campus Free Speech," noted: "he thereby effectively made those who disagreed with him [about Trump's election] eligible to be targets of the university's 'bias response teams.' That his announced contempt for them made him a suitable target of the thought police is a thought that presumably occurred to no one, least of all him. Now, however, this leader of a public institution is being sued for constitutional violations."
Clear abridgments of academic freedoms continue to proliferate on college campuses because professors are often too busy writing articles about free speech to defend it when clear and flagrant violations occur under their own noses on a campus where they have some clout, suggests Banzhaf.
http://banzhaf.net/ jbanzhaf3ATgmail.com  @profbanzhaf