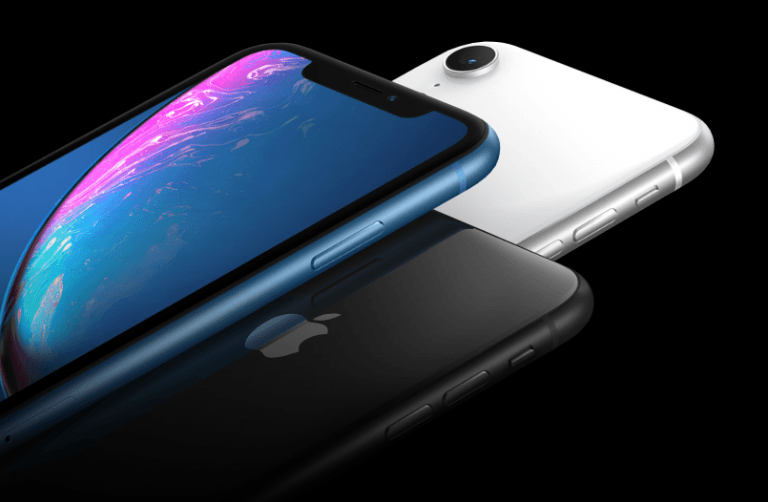 In the run-up to the Apple iPhone XR launch, Wall Street analysts expected it to be incredibly successful. It costs far less than ridiculously expensive iPhone XS and XS Max, has a colorful design, a bezel-less display with a notch, and packs the same processor and Face ID technology as its more expensive siblings. It was expected to drive growth not only in the US but also in emerging countries such as China, India, and Brazil where most people can't afford the XS or XS Max. However, fresh supply chain leaks suggest the device is not selling as well as analysts had hoped.
Apple iPhone XR sales are below expectations
The Apple iPhone XR was supposed to compete with Android devices. It was not only analysts; the Cupertino company was also expecting strong demand for its 'cheap' new iPhone over the holidays. But the initial sales seems to have been much lower than the company expected. Sources familiar with the matter told Nikkei Asian Review that Apple was canceling plans to boost production over the holiday period due to "disappointing" sales.
Apple has told its assemblers Foxconn and Pegatron to cancel plans for additional production lines dedicated to the iPhone XR. Foxconn had prepared about 60 assembly lines for the cheaper new iPhone, but it is now using only 45 lines because its "top customer said it does not need to manufacture that many by now." It means Foxconn will be producing 100,000 fewer units every day – down 20-25% from the original outlook – to reflect the new demand outlook, said Nikkei.
Ray Dalio At Robin Hood 2021: The Market Is Not In A Bubble
At this year's annual Robin Hood conference, which was held virtually, the founder of the world's largest hedge fund, Ray Dalio, talked about asset bubbles and how investors could detect as well as deal with bubbles in the marketplace. Q1 2021 hedge fund letters, conferences and more Dalio believes that by studying past market cycles Read More
Sources told the Japanese publication that Pegatron had also suspended plans to boost production, and was awaiting further instructions from the Cupertino company. Another iPhone assembler Wistron, which was asked to stand by for rush orders – has been told it would not receive any Apple iPhone XR orders this holiday season.
The report paints a not-so-good picture of the iPhone XR, especially considering Apple was already cautious about production this year to avoid major inventory corrections later. Apple had asked its suppliers to produce 20% fewer components for this year's iPhones compared to last year. Sources told Nikkei that Apple was reviewing iPhone demand on a weekly basis to adjust orders depending on the market response.
The Apple iPhone XR shipment scenario reminds us of the colorful and plastic iPhone 5C. Apple had launched it as a cheaper option for people who can't afford the more expensive flagship models. The company and analysts had high expectations from the device, but it was a failure. Apple had to reduce orders just weeks after releasing it. It's too early to say whether the Apple iPhone XR would be as big a failure as the iPhone 5C, but the new device isn't flying off the store shelves.
iPhone 8, 8 Plus production increased
While Apple has lowered its expectations for the iPhone XR, it has increased orders for last year's iPhone 8 and iPhone 8 Plus models. The 8 Plus is assembled by Foxconn while the standard iPhone 8 is made by Pegatron. At $600 and $700, these devices cost less than iPhone XR ($750). The iPhone 8 and 8 Plus assemblers have received orders for 5 million more units for the holiday quarter, taking total orders for these models from 20 million to 25 million units.
Apple is struggling to boost the iPhone unit shipments as global smartphone markets mature. Worldwide smartphone shipments declined 0.1% in 2017. Research firm IDC expects smartphone sales to plunge further in 2018. So, instead of boosting iPhone unit sales, Apple shifted its focus to increasing prices. The strategy helped it boost its revenues to some extent, but it could also alienate a lot of users.
During its latest quarterly earnings call, Apple told investors that it would stop reporting the iPhone, iPad, and Mac unit sales starting next quarter. It sparked speculations that Apple wanted to hide the fact that iPhone unit sales were not growing. The iPhone shipments were flat during the latest quarter. As a result, its shares declined nearly 10%. Apple is no longer a trillion-dollar company as its market value has declined to around $950 billion.
Apple's chief financial officer Luca Maestri said the unit sales were "not particularly relevant for our company at this point" because they are not necessarily "representative of the underlying strength of our business." Even though unit sales are no longer impressive, Apple has been able to significantly increase the average selling price (ASP) for iPhones by selling new devices at four-digit prices.