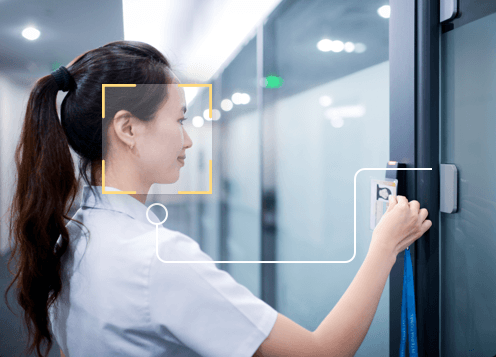 Apple is trying to pack as much AI capabilities into its smartphones, tablets, and smart home devices as possible. The tech giant has secretly acquired Silk Labs, an AI startup that specializes in making AI software lightweight enough to work on consumer hardware such as smartphones, smart home devices, and cameras. According to The Information, the deal took place earlier this year. Apple hasn't officially confirmed the acquisition yet.

Why did Apple acquire Silk Labs?
The deal is said to be a small one for the Cupertino company. Silk Labs has only about half a dozen employees, and has raised around $4 million in funding from Sparkland Capital, Qihoo 360 Technology, and other investors. The startup was founded in 2015, and emerged from stealth mode a year later.
The startup was founded by three former Mozilla employees – Andreas Gal, Chris Jones and Michael Vines – who worked on the failed Firefox OS, which was supposed to be Mozilla's answer to iOS and Android. Silk Labs is focused on developing software "infused with AI" that would work as a platform for the Internet of Things hardware.
How A Weakening PE Market Serves As Another Sign Of A Weakening Economy
Amid the turmoil in the public markets and the staggering macroeconomic environment, it should come as no surprise that the private markets are also struggling. In fact, there are some important links between private equity and the current economic environment. A closer look at PE reveals that the industry often serves as a leading indicator Read More
Both Apple and Silk Labs have talked about using AI in ways that protect user privacy. Silk Labs has talked about products where processes run locally on the device rather than on remote servers. The startup says on its website that it uses "the latest advances in deep neural networks" to help businesses build the "next generation of intelligent connected devices." The startup's technology is capable of detecting people, objects, faces, and audio signals.
On its website, Silk Labs also describes use cases for smart home security, building surveillance, and retail analytics. Andreas Gal, one of the co-founders of the startup, said in a past interview that the existing "Internet of Things devices are not very smart. They have very simplistic software on them."
The startup is known for its Kickstarter project Sense, which failed to gain much traction. Sense was a smart home hub and security camera capable of recognizing faces and adjusting connected devices based on user preferences. Unlike other smart home devices, Sense would perform all the processing on the device and store data locally for the sake of user privacy.
It's not yet clear what Apple has planned for Silk Labs, but the two companies are committed to user privacy. The acquisition makes sense considering Apple has been packing a lot of AI stuff in its iOS devices. The latest iPhone XS, XS Max, and XR run the A12 Bionic processor with a built-in Neural Engine to perform AI tasks. The A12 chip can process five trillion operations per second, allowing the new iPhones to handle complex AI operations.
It's not the first time Apple has acquired an AI startup. In May 2017, it purchased Lattice Data for $200 million. Lattice Data uses an AI inference engine to take unstructured, dark data and turn it into more usable and structured information. The iPhone maker also recently hired Google's AI head John Giannandrea to bolster its own AI efforts. Giannandrea was appointed as the head of Apple's machine learning and AI strategy.
Apple poaching Qualcomm engineers
The iPhone maker is also trying to poach chip designers from Qualcomm, even though the two companies are locked in a legal battle. Apple recently posted more than 10 job listings on its website for chip design-related positions. All of the new positions are located in San Diego, right in the backyard of Qualcomm.
Notably, Apple no longer uses Qualcomm modems in its flagship iPhones. It relies solely on Intel for modems that enable the iPhones to connect with cellular towers and support Bluetooth and WiFi connectivity. It's the first time Apple is "publicly recruiting" chip designers in San Diego. Until now, most of the tech giant's chip efforts in California were concentrated around its Cupertino headquarters.
According to the job listings, the new chip designers will be working on wireless chips, the Neural Engine AI processor, and a variety of other chip components. It's unclear whether Apple has already opened an office in San Diego to house the new talent or plans to set up a new one. It could also place the new engineers in offices it acquired through the purchase of Shazam and Emotient.
Updated on