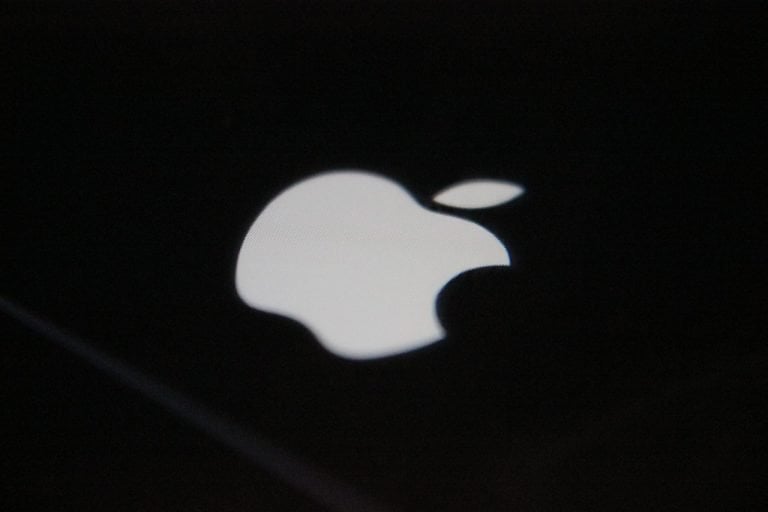 Bank analysts react to Criteo SA (CRTO)'s 3Q earnings beat and share what Apple has in store as it is scheduled to report its earnings after the bell on Thursday, October 28 with all eyes on growth in app store revenues and on iPhone sales.
BAML On Apple App Store Revenues, and China key in earnings preview :
App store revenues decelerated to 11% y/y growth in the month of October from 20% y/y in Sep, 24% y/y in Aug and 26% y/ in July (Figure 2). The China app store revenues decelerated to flat y/y growth in the month of October from 10% y/y in Sep, 16% y/y in Aug and 24% y/y in July (Figure 4). We are surprised at the magnitude of deceleration globally given that the app store revs are based off a growing installed base. We are less surprised in China given the gaming deceleration but the magnitude is significant. We expect the services growth to show some near term deceleration with some potential offsets in Licensing, Apple Care etc. that should continue to deliver solid growth. The deceleration in app store revenues can drive roughly a few points of overall services growth deceleration. Services revenues also have a tougher compare in the Dec quarter, where the 25% growth in consensus could be somewhat aggressive, in our view.
Q3 hedge fund letters, conference, scoops etc
Voss Capital is tapping into the affordable housing shortage
The Voss Value Fund was up 11.6% for the second quarter, while the Voss Value Offshore fund gained 11.2% net. The Russell 2000 returned 4.3%, while the Russell 2000 Value gained 4.2%, and the S&P 500 was up 8.5%. Q2 2021 hedge fund letters, conferences and more Year to date, the Voss Value Fund is Read More
Deutsche Bank On Criteo:
We like Criteo shares and see the stock as undervalued. We see shares working higher as the company starts to lap easier comps post Apple ITP implementation, moves past GDPR, and ramps its salesforce reorg around new products. 3Q results exceeded expectations on revenue and EBITDA, though 4Q revenue guidance came in below expectations held back by FX headwinds, a modest GDPR impact and a slower salesforce ramp marred by higher than expected attrition. We like the (long overdue) buyback and think the company should be aggressively repurchasing stock. While the company is not entirely out of the woods and is unlikely to regain its former luster entirely, we see the current valuation of 3.6x EV/EBITDA and 9.8x P/E on our 2019 estimates as penal and likely to move higher as the company executes over the next year. We maintain our Buy rating and $38 TP.
KeyBanc On Criteo:
Remain Overweight given return to growth in 2019 and inexpensive valuation. We see a positive risk/reward with CRTO given it trades at 4.9x EV/EBITDA and we see a reasonable path to return to revenue growth in 2019. Apple's ITP and a sales force reorganization have contributed to revenue declines and significantly damaged sentiment, but despite that we believe no other ITP-like moves are likely and a successful reorganization of the sales force should position CRTO to return to growth and diversify into upper-funnel advertising products. We are buyers of CRTO with a $40 price target based on 10x 2019 EV/EBITDA.
CLSA On Global Smartphone Market:
Smartphone market decline getting worse in 3Q18, volume declined -6% YoY compared to -3% in 1H18. Among top Brands, in smartphone volumes, Samsung worse (-13% YoY), Huawei best (+33% YoY). Top Chinese Brands collectively continue to rule: HOvX total shipments increase +19% YoY in 3Q18, +23% YTD in a market declining -4% YTD. IDC units for Apple can be ~1m away from what Apple app Store Revenues unit will report tomorrow but IDC reports Apple 3Q18 shipments 47.9m or +3% YoY.
Stifel On Amazon:
Investors should shift focus to gross profit growth given underlying business mix shift: We believe revenue growth is becoming a less relevant metric for Amazon given the outsized growth of the company's cloud and advertising businesses as well as the increasing mix of 3P sales volume. On average, Amazon's year-over-year gross profit growth has been ~13% higher than revenue growth from 3Q:17-3Q:18 (up from an average of ~8% from 1Q:14-2Q:17).