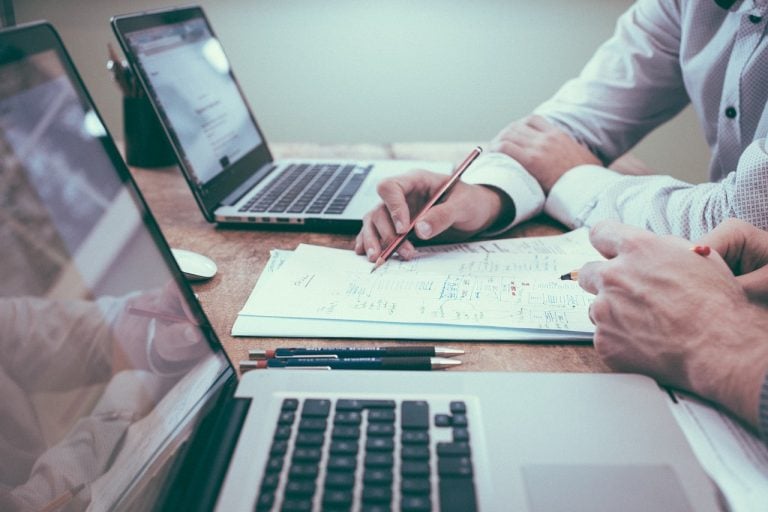 Companies are too frequent to bankrupt because their leaders want to do everything at once. Still, a way to control and manage your business successfully is simple: concentrate on critical things and delegate all the rest. But how can you know what is the most important? You can find that out by keeping an eye on trends and adjusting to them.
These 13 trends from online essay writers for business should give you a charge to lead your company to a new level.
[REITs]
Schonfeld Profits From Quant And Tactical Strategies In 2020
Schonfeld Strategic Advisors's, Schonfeld Fundamental Equity Fund returned 14.14% net in 2020 and the Schonfeld Strategic Partners Fund added 9.88%, that's according to a copy of the firm's fourth-quarter and full-year letter to investors, which ValueWalk has been able to review. Q4 2020 hedge fund letters, conferences and more Schonfeld celebrated its fifth year of Read More
Q3 hedge fund letters, conference, scoops etc
1. Local Partnerships and Cooperated Activities
They will attract users to offline-stores.
It is worth to expect a splash of activity in the field of providing partnership connections and creating cooperative projects as small trading points and "guideshops" (this was the model first tested by Bonobos company). For instance, they'll give you a free tea or coffee from Starbucks once you enter a Bonobos shop to check suits. In addition, developed brands having real shops will open trade points with other likely brands and other goods from their niche.
2. User Generated Content
Its importance will only increase.
Users trust UGC more than any other kind of media, so retailers will pay attention to this and create fresh ways to use it for brand promotions.
Companies will work together with clients to motivate them for content creation. Probably, storytelling concepts will take an important role here, as companies want to share experiences of their clients.
UGC segment will grow gradually and show up in a new image when business would learn how to motivate customers for content creation correctly.
The cooperation between business and clients will become closer and closer at any case. It will express through:
comments;
user generated content;
recommendations;
A simple and clear example from Starbucks: you get their white thermal cup, draw something on it and send them a photo.
3. Fashion Icons and Celebrities
These will become more and more powerful.
To orient better in an endless noise of the Internet, users will go for brands and people they trust to recommend products. Maybe, you've heard about the "Oprah's effect" or "Tim Ferris's effect" and their power is actually difficult to overestimate. It is enough for them to say a word about some product to make people pay attention to it. Probably, companies will create their recommendations aiming to get their own "… effect", too.
The fact that product placement and ads in podcasts became a lot more expensive can say that the market is positive about this happening.
4. Media Should Help the Audience Improve Their Lives
Business and other market participants should go on looking for new ways to provide audiences with positive emotions and inspire them for a new, better life.
People are tired of fears, uncertainty and doubts dominating the news nowadays.
Media should inspire hopes and beliefs for a brighter future. Medium, Instagram, Facebook, YouTube and other platforms suit this goal the best as one can show these "small life moments" as pictures or movies there.
In the closest perspective, media which can inspire their audience for hope, belief, thankfulness and perfection will become the most popular.
5. Loyalty Programs Personalized
In the nearest future, loyalty increasing campaigns will become one of the main strategies. The most advanced retailers will collect more and more information about preferences and behaviors of their clients to provide them with personalized bonuses and propositions which can start or continue a dialogue and motivate for future purposes basing on that data.
Companies discovering details the most quickly and precisely will become leaders of the market.
Companies releasing credit cards will have a chance to get absolute loyalty when any other program will be possible to assign to a credit card and the card company's program itself. Such programs will become much friendlier for users and brands.
6. More Careful Warranty Programs
As well as risk coverages and moneybacks.
A comfortable, free and automated process of purchase returns becomes a standard. Times when you had to call a retailer or to send a letter in order to commit a return fade away.
But why should a simplified return procedure be thought as a profitable strategy? Because positive impressions clients have from comfortable and quick moneybacks lead to the increase most clients' value in a long-term perspective.
There are many examples:
Companies selling mattresses offer a 100-day trial period. You can bring the mattress back for free if you didn't like it during the test.
Nordstrom network shops accept moneybacks of any goods at any time (sometimes they don't even want clients to show bills!).
It is not that easy to provide risk coverages and warranty responsibilities kept, but businesses will have to find ways for that if they want to prosper in future.
7. Crowdfunding Idea & Product Testing
Crowdfunding campaigns for side projects are not rare to be used for financing new retail, creativity and other types of projects for people who didn't have the possibility to release their product before.
In future, more companies will use crowdfunding on their platforms. For instance, they can launch a crowdfunding campaign on their website to check the demand on the product before actually starting to produce it.
8. Social Contributions
Companies will stop just telling about their social projects but start to use real data showing the influence of their workers or products on the world around. Such approach will let companies attract millennials and workers of other age who want to be proud of their contribution into the company's functioning.
9. Localized Production & Increased Velocity of Money
One can't say that the American economy got totally recovered from the 2008 recession, and the situation in general got much worse. Nevertheless, the need in new workplaces and local production still exists.
The "velocity of money" definition describes how fast money move from one transaction to another. As usual, this indicator is defined by a correlation between the gross national product and the overall amount of money in a state.
Daring to improve the economy and get the loyalty of clients valuing national products, companies establish local production places. In future, this will lead to the money velocity increase.
10. More Intellectual Property Partnerships
Favorite childhood characters will come back to advertise goods.
A sudden and overwhelming popularity of the Pokemon Go game taught us a thing: people's love about products causing nostalgia feelings is unbelievably huge!
Now, when companies understood the usefulness of nostalgia for businesses in action, we'll see much more projects of that style in future. The Pokemon Go was realized by four companies: Nintendo, Apple, Google and Niantic. As a result, Niantic separately earned nearly $1 billion during the year 2016.
Such partnerships were known earlier in time, but their scale was not that big. In 2016, the Onnit sports goods manufacturer released many new items together with Marvel: from T-shirts with Captain America to weights with the Iron Man.
Despite there is an obvious difference between these two examples, they have one feature in common: the use of characters loved from one's childhood coming back to customers who are already grown-ups. It has always been known about the monetization potential of favorite characters, but the Pokemon Go success really inspired companies for more decisive actions. After the real effect of such cooperation became clearly visible, more brands will accept this approach.
11. Data Science and UX-Design for Business
Yes, they'll become the most important.
Till recent times, web-analysts were enough to use just one of many instruments to evaluate the website quality and send this data to company's top managers. But with time, it will require more skills than just correcting the user behavior data.
In 2018, everyone has the access to data. Now companies only need to come up with the idea how not to sink in this flow of information. Companies able to create their web analytics and data research departments will show better results than those who will delegate this job to outsource workers or interpret the UX-indicators and data wrongly on their own.
In addition, companies giving data analyst teams more space and freedom for experiments will be ones who succeed.
12. Leading Businesses to Study Social Problems
And brands to organize debates.
Taking part in important social topic discussions increases the involvement of clients into the communication with the brand. This strategy was once tested by Amazon with the help of simple pop-up tips appearing when the user puts a mouse cursor on a Kindle reader presented on the store's website.
A simple message "It's not screen time. It's book time" allows amazon stating a problem worrying many customers (especially parents): "screen time".
Many people would like to use their devices more effectively or just to spend less time with them. People try spending less time for smartphones and more for book reading.
Such a pop-up message lets Amazon enter a screen time discussion and state politely: "Kindle is not just another screed helping you distract from important things. It will help you read more".
A risk of some users to be irritated can be compensated with the possibility to discuss a problem important for many people, and to help a client by offering them a purchase they won't regret later.
Many other companies also cleverly use important social discussions touching their interests. They know about all debates and argues going where the company's product can be touched.
There is a high probability for your product to be connected with a certain relevant topic. Most probably, users already know about it. You only need to find the way to present a product as a medium for this social dialogue.
Can you control these debates? Companies having something to say about some topics shouldn't be afraid to provoke such discussions. Companies not having their opinion on important questions will get out of business with time.
13. Company's Optimization & Personalization
Businesses will develop or buy software to achieve top levels of data personalization.
The "arms race" of creating new ways to personalize interaction with clients reaches high levels. To get such technologies, companies will be made to invest funds. There are only three ways: you create a required solution, you buy it, or you lose.
After getting a full stack of information about the clients' behavior and social preferences, brands can learn how to work with them as with unique personalities.
A scary fact is fair for modern businesses: most companies act as if they are able to see the future, but in reality, they just walk around in darkness. It's easy to say you predict the result of your actions. In reality, nobody can do that.
The most correct tactics is the aggressive adjustment to the constantly changing business environment while trying to understand its principles and learn how to use it for good, to concentrate on main principles but keep an eye on newest trends at the same time. It's not easy. But still, it can become a very interesting adventure in future.