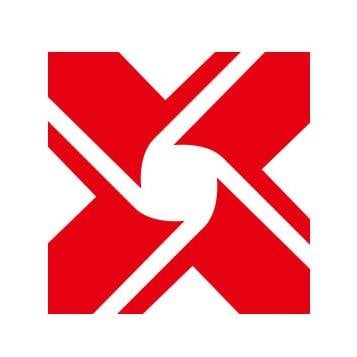 How to analyze a stock? Well you have to go deep and know the details because the devil lies in the details. Here is an example on Xinyuan Real Estate – it is complex but that is how investing is.the valuations are extremely low but the stock is expensive.
How To Analyze A Stock? Xinyuan Real Estate In Depth Example
Qualivian Investment Partners July 2022 Performance Update
Qualivian Investment Partners performance update for the month ended July 31, 2022. Q2 2022 hedge fund letters, conferences and more Dear Friends of the Fund, Please find our July 2022 performance report below for your review. Qualivian reached its four year track record in December 2021.  We are actively weighing investment proposals. Starting in November Read More
[REITs]
Q3 hedge fund letters, conference, scoops etc
Transcript
Good day fell investor Xinyuan Real Estate is a Chinese American. UK real estate developer so they build those great big buildings. Now it is extremely cheap and I have recommended this stock about a year ago when it was trading about four or five something and it went up to seven. I sold there. So that's what I do. Sometimes I'd trade but not that much anymore as we are building a long term portfolio. And in this video I wouldn't explain why Xinyuan Real Estate with a dividend yield close to 10 percent with a pricer forward price earnings ratio of three and the price to book value of zero point four is an expensive stock.
Just a quick company overview so they are building big let's say affordable apartments across China. They also have a track record in New York City Brooklyn Manhattan Queens they are building something in your mind. So building across the world and they're also building the Madison tower in Cannes and Canary Wharf. However let's look at the fundamentals. If you look at this you would say oh my god this is extremely cheap. So what is behind this. What we're going to discuss today is really an in-depth analysis of Xinyuan Real Estate. So we have been eyeing the stock. It's crucial to go through this new accounting policy. Implementing ASIC 606 management 90 million profit expectation for 2018. Business is going as usual. They are selling are improving what they are doing so the accounting is just accounting notes. My notes from the Q2 conference call we are going to the sexy new ones that because the devil lies in the details and you will also see how I go into details when I look for something to invest in something you might not know it Begi Asset Management converted its 2013 convertible bond go out of the stock and has been dumping the stock on the market which puts a lot of pressure on the stock price. We're going to compare it with other property developers and then gave long term outlook on the finances how the margins move fast. So let's start with the fundamental shift in accounting policies to SCA 6 under 6 scene with now recognized revenue and thus profits at a later stage. So first they were recognizing revenue when they would think okay it will be sold but now or how they were building it and then do the customer deposits. They knew it would be solved. Now they have to recognize revenue only when it's actually transferred to the customer in parts but it's usually nothing parts at the end delivered. So a lot of revenue that will be recognized only in the future. So 2018 much lower revenue. This is you can see here the comparison for 2017 the revenue was one point nine billion but if it is with the new accounting rules it drops to one point five billion and the net profit goes from 80 million to just4.5 billion. Million for 2017. That's a huge difference but that's a cycle that you have to await. So the management expects big profits when they book all the revenues that they didn't book in the end towards the end of 2018 as they deliver the projects due to the new accounting rules. The New River results look very bad six months big decline in revenue from 768 million to 534 million. Also from a profit of 26 cents per share to a loss of 27 cents per share the number of shares they that is still stable there. As the company is doing some buybacks just about zero point one quarterly dividend nine points to nine point three. David the deal at the moment the book value is also high ten point eight per share but was much higher.
Updated on