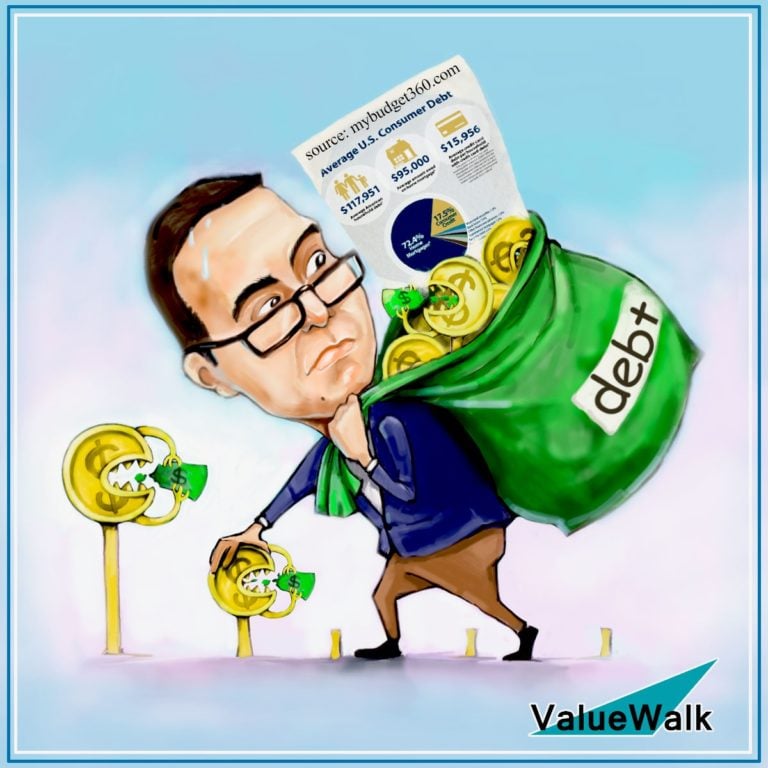 First On CNBC: CNBC Transcript: U.S. Treasury Secretary Steven Mnuchin Speaks with CNBC's Geoff Cutmore on CNBC's "Squawk Box" Today
WHEN: Today, Friday, October 12, 2018
WHERE: CNBC's "Squawk Box"
Qualivian Investment Partners July 2022 Performance Update
Qualivian Investment Partners performance update for the month ended July 31, 2022. Q2 2022 hedge fund letters, conferences and more Dear Friends of the Fund, Please find our July 2022 performance report below for your review. Qualivian reached its four year track record in December 2021.  We are actively weighing investment proposals. Starting in November Read More
Following is the unofficial transcript of a FIRST ON CNBC interview with Treasury Secretary Steven Mnuchin and CNBC's Geoff Cutmore on CNBC's "Squawk Box" (M-F 6AM – 9AM) today, Friday, October 12th. The following is a link to video of the interview on CNBC.com:
Watch CNBC's full interview with Treasury Secretary Steven Mnuchin
Q3 hedge fund letters, conference, scoops etc
ANDREW ROSS SORKIN: WE HAVE OUR BIG INTERVIEW OF THE MORNING. THE IMF MEETING NOW HOLDING ITS MEETING IN BALI RIGHT NOW. OUR OWN GEOFF CUTMORE IS THERE. HE JOINS US WITH A SPECIAL GUEST, THE U.S. TREASURY SECRETARY. GEOFF.
GEOFF CUTMORE: ANDREW, THANK YOU VERY MUCH INDEED FOR THAT. TREASURY SECRETARY MNUCHIN IS WITH ME, SO, LET'S KICK OFF. IN THE STUDIO, SO THEY WERE JUST TALKING ABOUT WHETHER THIS IS A CORRECTION, WHETHER IT'S SOMETHING MORE SERIOUS HAPPENING IN MARKETS. HOW DO YOU READ IT?
TREASURY SECRETARY STEVEN MNUCHIN: I THINK THE FUNDAMENTALS ARE STILL VERY STRONG. THE U.S. ECONOMY IS STRONG, U.S. EARNINGS ARE STRONG. SO I SEE THIS AS JUST A NATURAL CORRECTION AFTER THE MARKETS WERE UP A LOT.
CUTMORE: SO IT'S ABOUT VALUATION, RATHER THAN CONCERNS AROUND INTEREST RATES OR THE ACTIONS OF THE FED GOING FORWARD?
MNUCHIN: THERE'S REALLY NO NEW INFORMATION IN THE MARKET ON THE FED OR ON TRADE FOR THAT MATTER. SO I REALLY SEE THIS AS A REACTION OF MARKETS TEND TO GO TOO FAR IN BOTH DIRECTIONS AND THEY HAVE NATURAL CORRECTIONS. SO, SEE THE MARKET'S TRADED UP A LITTLE BIT OVER NIGHT. AND I THINK THAT'S A GOOD THING.
CUTMORE: THERE WERE SOME CURIOUS MOMENTS IN THE TRADING SESSION WHERE WE SAW BOTH EQUITIES AND BONDS BEING SOLD AT THE SAME TIME, WHICH RAISED SOME CONCERNS THAT MAYBE THERE WAS A BROAD RETREAT FROM RISK AND CONCERNS ABOUT THE LEVEL OF U.S. DEBT. BUT YOU DON'T SEE IT LIKE THAT?
MNUCHIN: I DEFINITELY DON'T SEE IT THAT WAY. AND AS A MATTER OF FACT, IN THE BOND MARKETS FOUR WEEKS AGO PEOPLE WERE ASKING ME IF I WAS CONCERNED THE YIELD CURVE WAS TOO FLAT AND WHETHER THAT INDICATED RECESSION FOR NEXT YEAR, AND I SAID, "ABSOLUTELY NOT." FOUR WEEKS AGO, I SAID MARKETS AREN'T ALWAYS EFFICIENT. SO YOU'VE SEEN A NORMALIZATION IN THE YIELD CURVE WHICH MAKES SENSE. SO THE FACT THAT THAT'S OCCURRED AT THE SAME TIME IS A CORRECTION OF THE STOCK MARKET.
CUTMORE: YOU HAVE QUITE A HEAVY FUNDING AGENDA FOR THE TREASURY MARKET. DOES THIS IN ANY WAY CHANGE YOUR TIMETABLE OR MAKE YOU THINK TWICE ABOUT THE AMOUNT OF NEW DEBT YOU'RE GOING TO PUT ON THE MARKET?
MNUCHIN: NOW, ONE OF THE THINGS ABOUT TREASURIES, IT IS THE LARGEST, MOST LIQUID MARKET. WE'RE VERY FOCUSED ON PREDICTABLE OFFERINGS SO THAT MARKET PARTICIPANTS UNDERSTAND THE SUPPLY. AND THE MARKET HAS TAKEN THE SUPPLY VERY WELL. SO WE STILL SEE A LOT OF DEMAND FOR U.S. TREASURY SECURITIES.
CUTMORE: YOU DON'T THINK IN ANY WAY THAT THE MARKET ON THE SECOND DAY OF THE SELL OFF BECAME CONCERNED THAT PRESIDENT TRUMP APPEARED TO BE ATTACKING THE FED WITH HIS COMMENTS ABOUT THE CRAZY ACTIONS THAT JAY POWELL AND HIS TEAM WERE TAKING?
MNUCHIN: WELL, THE PRESIDENT'S BEEN CLEAR. HE LIKES LOW INTEREST RATES. SO I THINK THAT'S REALLY WHAT IT WAS ABOUT.
CUTMORE: SO IN NO SENSE AT ALL DO YOU THINK PEOPLE ARE UNCERTAIN ABOUT THE PRESIDENT'S ATTITUDE TOWARDS THE FED AND IT HASN'T IN ANY WAY DAMAGED BRAND FED?
MNUCHIN: NOT AT ALL. AND THE PRESIDENT HAS SAID, YOU KNOW, HE RESPECTS THE INDEPENDENCE OF THE FED AND THEY'RE DOING THEY'RE JOB.
CUTMORE: HERE WE SAW VERY STRONG DEFENSE OF JAY POWELL. CHRISTINE LAGARDE, THE IMF CHIEF SAID SHE FELT HE WAS A SERIOUS MAN WITH A SERIOUS TEAM. GOVERNOR CARNEY ALSO WEIGHED IN FROM THE BANK OF ENGLAND AND SAID HE'S A MAN WHO UNDERSTANDS THE PIPEWORK IN THE FINANCIAL SYSTEM. WHY, IF THEY CAN GIVE A SPIRITED DEFENSE, DOES THE PRESIDENT FEEL HE NEEDS TO ATTACK THE FEDERAL RESERVE?
MNUCHIN: WELL, HE DOESN'T FEEL HE NEEDS TO ATTACK AT ALL. AGAIN, THE PRESIDENT LIKES LOW INTEREST RATES. THE PRESIDENT IS CONCERNED ABOUT THE FED RAISING INTEREST RATES TOO MUCH AND SLOWING DOWN THE ECONOMY. AND THOSE ARE OBVIOUSLY NATURAL CONCERNS.
CUTMORE: WHAT'S YOUR VIEW ON JAY POWELL?
MNUCHIN: FIRST OF ALL, I THINK JAY'S DOING A GOOD JOB. HE UNDERSTANDS THE REGULATORY ENVIRONMENT. SPENDING A LOT OF TIME HERE ON REGULATIONS. WE TOOK BANK REGULATIONS TOO FAR IN THE OTHER DIRECTION. I THINK THAT WHETHER IT'S THE OCC OR THE FED OR THE FDIC, WE'RE NOW ALLOWING OUR U.S. BANKS TO BE ABLE TO LEND THAT'S AN IMPORTANT PART OF THE MARKET IN ECONOMIC RECOVERY.
CUTMORE: LET'S TALK A LITTLE BIT ABOUT THE PROGRESS BEING MADE WITH THE CHINESE AT THIS STAGE. YOU HAD A HIGH-PROFILE MEETING HERE WITH THE CHINESE CENTRAL BANK GOVERNOR. WHAT CAN YOU TELL US ABOUT WHAT WAS ACHIEVED IN THE MEETING?
MNUCHIN: WELL, BEFORE I TALK ABOUT THE CHINESE SPECIFICALLY, LET ME JUST PUT THIS IN CONTEXT BECAUSE OUR ECONOMIC PLATFORM HAS ALWAYS BEEN AROUND TAX REFORM, REGULATORY RELIEF, AND TRADE. WE COULDN'T BE MORE EXCITED ABOUT THE $1.2 TRILLION TRADE REWRITE, THE U.S./MEXICO/CANADA DEAL. WE'RE VERY EXCITED ABOUT THE SOUTH KOREA DEAL. WE'RE IN DISCUSSIONS WITH EUROPE. THE PRESIDENT ANNOUNCED LAST WEEK AT UNGA THE NEGOTIATIONS OF FREE TRADE AGREEMENT WITH JAPAN. AND WE'VE BEEN VERY CLEAR WITH CHINA THAT WE NEED TO HAVE STRUCTURAL CHANGES, THAT WE NEED A RECIPROCAL TRADING RELATIONSHIP, AND WE SHOULD BE ABLE TO INCREASE OUR EXPORTS BY HUNDREDS OF BILLIONS OF DOLLARS. SO I DID HAVE A VERY PRODUCTIVE CONVERSATION WITH GOVERNOR YI FROM THE PEOPLE'S BANK OF CHINA. WE HAD A CONSTRUCTIVE DISCUSSION AROUND THE CURRENCY. I EXPRESSED MY CONCERNS ABOUT THE WEAKNESS IN THE CURRENCY AND WE ALSO TALKED ABOUT WHAT WOULD BE A PATHWAY TO GETTING A MORE BALANCED TRADING RELATIONSHIP.
CUTMORE: DO YOU THINK THAT THEY ARE UNDERSTANDING HOW SERIOUS YOUR INTENTION IS TO CHANGE THIS RELATIONSHIP? BECAUSE I REMEMBER YOU BEING ON CNBC BACK IN MAY, AND YOU SAID WE'RE MAKING REALLY GOOD PROGRESS. AND HERE WE ARE IN OCTOBER AND FOR MANY IN THE MARKET, IT DOESN'T FEEL AS THOUGH WE'RE GETTING VERY MUCH CLOSER TO A RESOLUTION TO THE CURRENT DISPUTE.
MNUCHIN: WELL, LIKE ANY NEGOTIATIONS, YOU TAKE STEPS FORWARD. YOU TAKE STEPS BACKWARD. YOU MOVE FORWARD. A LOT OF THESE ISSUES ARE THE SAME ISSUES WE'VE BEEN DEALING WITH FOR A LONG PERIOD OF TIME. WE'VE BEEN VERY CLEAR ON THE ACTIONS AND THE ITEMS THAT WE'D LIKE THEM TO TAKE. AND WE BELIEVE THAT THAT'D BE GOOD FOR OUR COMPANIES, FOR OUR WORKERS, AND FOR THEIR MARKETS. OPENING UP AND REAFFIRMING THEIR MARKETS WILL BE GOOD FOR THEIR ECONOMY.
CUTMORE: ARE YOU GETTING ANY SPECIFIC SIGNALS ON SOME OF THE KEY SIGNALS IN SECTION 301 AROUND IP THEFT AND PIRACY OR, INDEED, THE INAPPROPRIATE USE OF CHINESE TECHNOLOGY, WHETHER IT'S IN HANDSET DEVICES OR OTHER DEVICES? ANY SPECIFICS YOU CAN SHARE WITH US, MR. SECRETARY?
MNUCHIN: WELL, THEY UNDERSTAND THE ISSUES. I WANT TO BE CAREFUL OF GOING THROUGH THE SPECIFICS. BUT LET ME JUST SAY YOU KNOW, THE PRESIDENT IS ABSOLUTELY RIGHT IN THAT THESE TARIFFS ARE VERY IMPORTANT NEGOTIATING TOOLS. AND THE PRESIDENT IS DETERMINED TO CHANGE THE BASIS OF THIS TRADING RELATIONSHIP AND HAVE BALANCED AND FAIR AND RECIPROCAL TRADE. AND WE'RE HAVING DISCUSSIONS ABOUT A POTENTIAL MEETING BETWEEN PRESIDENT XI AND PRESIDENT TRUMP AT THE G20 LEADERS MEETING. AND WE'LL SEE IF WE MAKE PROGRESS IF THAT MAKES SENSE.
CUTMORE: AND IF TERMS OF THE ARRANGEMENTS FOR THAT MEETING, IS IT BEING SET UP BECAUSE YOU ARE OPTIMISTIC THAT SOMETHING CAN BE SIGNED OR INKED BEFORE THAT OR AT THAT MEETING?
MNUCHIN: WELL, I DON'T WANT TO SPECULATE ON WHERE WE'LL BE. IF IT LOOKS LIKE WE CAN MAKE POSITIVE DIRECTION, THEN I'M SURE THE PRESIDENT WILL HAVE THE MEETING. BUT WE NEED TO – WE NEED TO DO WORK IN ADVANCE TO BE SURE THERE ARE CHANGES AND WE CAN HAVE A MORE BALANCED TRADING RELATIONSHIP. AND THAT WE'RE GOING TO BE MAKE SURE WE DON'T HAVE FORCED JOINT TRANSFERS AND FORCED TRANSFER OF TECHNOLOGY.
CUTMORE: IS THERE A TIMELINE IN WHICH YOU IN YOUR MIND ARE WORKING TOWARDS AND IF THAT DEADLINE IS REACHED THEN ULTIMATELY IT BECOMES A FULL-BLOWN, ALL-OUT WAR ON VARIOUS FRONTS WITH THE CHINESE?
MNUCHIN: THERE'S NO DEADLINE. I MEAN, I GO BACK TO -- AGAIN, WE'VE BEEN VERY CLEAR ON THE ECONOMIC AGENDA. TRADE'S BEEN A BIG PART OF IT. WE'RE SIMULTANEOUSLY NEGOTIATING WITH DIFFERENT TRADING PARTNERS. AND AS THE PRESIDENT HAS SAID, YOU KNOW, THIS IS ABOUT CREATING BALANCED AND RECIPROCAL TRADE, WHICH IS GOOD FOR AMERICAN COMPANIES AND AMERICAN WORKERS.
CUTMORE: MY COLLEAGUE ANDREW ROSS SORKIN HAS WRITTEN RECENTLY ABOUT THE SO-CALLED NUCLEAR OPTION. THE FEAR THAT THE CHINESE DECIDE TO START SELLING DOWN THEIR TREASURIES. IS THAT IN ANY SENSE IN YOUR MIND A REMOTE POSSIBILITY?
MNUCHIN: I CAN'T COMMENT ON WHAT THEY'RE GOING TO DO, BUT WHAT I WOULD SAY IS THAT THERE'S LOTS OF DEMAND FOR TREASURIES. YOU KNOW, IF THEY DECIDE THEY DON'T WANT TO HOLD THEM, THERE ARE OTHER BUYERS. AND OBVIOUSLY THAT WOULD BE VERY COSTLY FOR THEM TO DO. THEM SELLING OUT OF U.S. ASSETS WOULD BE SOMETHING THAT WOULD BE VERY COSTLY.
CUTMORE: BUT NOT IMPOSSIBLE. I MEAN, IT'S SOMETHING THAT THEY MAY CONSIDER IF THEY DON'T FEEL THEY'RE GETTING THE RIGHT DEAL.
MNUCHIN: WELL, AGAIN, THEY'RE LOOKING AT ECONOMICS THE WAY WE'RE LOOKING AT ECONOMICS. IT'S NOT SOMETHING I'M AT ALL LOSING ANY SLEEP ABOUT.
CUTMORE: YOU TALKED ABOUT THE CURRENCY. IS THERE A POSSIBILITY THAT IN SOME WAY THE CHINESE ACTIONS ON THEIR OWN CURRENCY COULD BE LINKED INTO A BROADER TRADE AGREEMENT? BECAUSE LET'S FACE IT, THERE ARE ALL SORTS OF RESTRICTIVE CURRENCY CONTROLS IN PLACE AT THE MOMENT. AND THE CHINESE DON'T SEEM TO BE SHOWING ANY INTENTION TO REMOVE THEM.
MNUCHIN: WELL, WE'RE GOING TO MAKE SURE CURRENCY IS DEFINITELY PART OF THESE DISCUSSIONS. WE WANT TO MAKE SURE THAT WHATEVER WE MAKE UP ON TRADE, WE DON'T LOSE ON CURRENCIES. AND IF YOU LOOK AT THE USMC DEAL, THE FIRST TIME WE PUT A CURRENCY PROVISION INTO THE AGREEMENT. AND THAT'S GOING TO BE IMPORTANT GOING FORWARD FOR TRADE NEGOTIATIONS.
CUTMORE: THE CHINESE JUST PRINTED A BLOWOUT RECORD NUMBER, A SURPLUS FOR SEPTEMBER THAT WOULD INDICATE THAT MAYBE THIS TRADE DISPUTE IS HAVING VERY LITTLE EFFECT ON TRENDS.
MNUCHIN: I DON'T THINK THAT'S THE CASE AT ALL. MY GUESS, AND I'VE BEEN BUSY HERE IN MEETINGS SO I HAVEN'T HAD TIME TO ANALYZE ALL THE DATA, BUT MY GUESS IS THAT YOU'VE SEEN A LOT OF PURCHASES IN ADVANCE OF THE TARIFFS AND THE TARIFFS GOING UP. WE SAW THE SAME THING OCCUR IN STEEL AND ALUMINUM IN THE BEGINNING. SIO I THINK IT'S A MONTHLY BLIP.
CUTMORE: WOULD IT BE A REFLECTION, PERHAPS, OF THE WEAKNESS WE HAVE SEEN IN THE CHINESE CURRENCY IN RECENT WEEKS?
MNUCHIN: COULD BE. AS I SAID, I HAVEN'T HAD AN OPPORTUNITY TO STUDY ALL THE DATA. MY GUESS IS IT'S MORE OF A REFLECTION OF PEOPLE LOADING UP IN ADVANCE OF TARIFFS.
CUTMORE: CAN YOU CLARIFY WHAT'S GOING TO HAPPEN WITH THE ISSUE AS TO WHETHER YOU CITE CHINA AS A MANIPULATOR. BECAUSE WE ALL KNOW THE REPORT IS COMING OUT. THERE HAVE BEEN LOTS OF SOURCES, STORIES ATTRIBUTED TO YOUR STAFF AT THE TREASURY SAYING IT'S NOT GOING TO HAPPEN. WHAT CLARITY CAN YOU GIVE US?
MNUCHIN: WELL, I'M NOT GOING TO COMMENT IN ADVANCE OF THE REPORT COMING OUT NEXT WEEK, BUT WHAT I WOULD SAY IS THE STORIES ARE NOT ACCURATE. I'M NOT GOING TO COMMENT ON THE CONCLUSION ONE WAY OR ANOTHER, BUT WE HAVE AN INTEGRATED TEAM ON TREASURY OF EXCELLENT CAREER STAFF, EXCELLENT PEOPLE WHO WE'VE BROUGHT IN. WE REVIEW THIS ISSUE EVERY WEEK. SO ALTHOUGH WE PUT OUT THE REPORT TWO TIMES A YEAR, WE REVIEW THESE TRENDS CONSTANTLY. WE GO THROUGH THE DATA. WE HAVE VERY SPECIFIC RULES AND MECHANISMS THAT WE REPORT TO CONGRESS UNDER TWO DIFFERENT PARTS OF LEGISLATION. SO PART OF THIS IS A FUNCTION OF THE REPORT AND PART IS A FUNCTION WE MONITOR ALL THESE CURRENCIES VERY CAREFULLY ON AN ONGOING BASIS.
CUTMORE: HOW CAN YOU NOT CITE THEM GIVEN THAT YOU HAVE EXPRESSED CONCERN ABOUT THE WAY THE CURRENCY HAS BEEN USED IN TRADE TERMS? IF YOU DON'T CITE THEM, WON'T YOU LOOK WEAK TO THE PRESIDENT'S BASE?
MNUCHIN: WELL, LET ME -- LET ME JUST DESCRIBE, THERE'S TWO DIFFERENT ISSUES. SO, YES, I AM CONCERNED ABOUT THE WEAKNESS IN THE CURRENCY. I'VE REFLECTED THAT TO THEM. WE ARE GOING TO CONTINUE TO HAVE DISCUSSIONS ABOUT THAT. WE WENT THROUGH SOME VERY GOOD INFORMATION TODAY. I THINK IT WAS -- THEY MADE IT CLEAR IT'S NOT IN THEIR INTEREST TO SEE DEPRECIATION FURTHER. BUT WHAT WE GO THROUGH ON THE REPORT IS A TECHNICAL ANALYSIS THAT FOLLOWS CERTAIN RULES. SO AGAIN, I'M NOT GOING TO -- I'M NOT GOING TO SAY WHAT THE RESULT IS, BUT THIS IS VERY THOROUGH ANALYSIS AND ANALYTICS.
CUTMORE: CAN I ASK YOU ABOUT THE GROWTH STORY? BECAUSE HERE AT THE IMF EVENT, WE'VE SEEN A DOWNGRADE IN GROWTH EXPECTATIONS. AND I WOULD SAY A RELATIVELY DOWN BEAT FOR YOU ABOUT THE NEAR TERM RISKS AND SOME COMMENTARY AROUND HOW CURRENT BANK RESOLUTION PLANS SINCE 2008 ARE UNTESTED AND THEREFORE A POTENTIAL RISK FACTOR. IT DOESN'T SOUND A LOT LIKE HOW YOU SEE THE CURRENT STATE OF THE U.S. ECONOMY AND GLOBAL MARKETS.
MNUCHIN: WELL, I THINK THERE'S TWO STORIES. THE U.S. STORY IS INCREDIBLY POSITIVE. AND FOR – YOU KNOW, WE HAVE REASONABLE VISIBILITY OUT INTO NEXT YEAR. WE SEE A VERY STRONG U.S. ECONOMY. INFLATION LOOKS LIKE IT'S UNDER CONTROL AND NOT A CONCERN AT THE MOMENT. THE FED HAS BEEN TARGETING 2% INFLATION, WHICH IS ABOUT WHERE WE ARE, IF NOT A LITTLE BIT BELOW THAT. IF YOU LOOK AT GROWTH AROUND THE REST OF THE WORLD, EUROPEAN GROWTH IS SIGNIFICANTLY WEAKER. SO I THINK THERE'S REALLY A TALE OF TWO STORIES. AND I THINK PART OF THE REASON YOU SEE THE STRENGTH OF THE U.S. MARKETS IS JUST THE FUNDAMENTAL ECONOMICS. IT'S NOT A SURPRISE. THE U.S. MARKET IS UP CONSIDERABLY. THE CHINA MARKET IS DOWN CONSIDERABLY. SO THERE'S TWO DIFFERENT ECONOMIC STORIES HERE.
CUTMORE: NO PROSPECT FOR A SOFT PATCH IN THE NEAR TERM AS A RESULT OF CEOs AND EXECUTIVES HOLDING OFF ON SPENDING DECISIONS UNTIL THEY SEE WHICH WAY THE WIND BLOWS ON A TRADE AGREEMENT.
MNUCHIN: WELL, THERE'S SPECIFIC MARKETS THAT MAY BE IMPACTED. BUT IF YOU LOOK AT THE OVERALL U.S. ECONOMY, THE CHINA TRADE MAY BE SIGNIFICANT IN CERTAIN AREAS, BUT IT'S NOT GOING TO SLOW DOWN GROWTH AT ALL. AS A MATTER OF FACT, GROWTH -- BIG CHANGES IN THE TAX CODE, AUTOMATIC EXPENSING, WE SEE HUGE CAPITAL INVESTMENTS, CHANGE FROM A WORLDWIDE SYSTEM TO A TERRITORIAL SYSTEM, WE SEE LOTS OF MONEY COMING BACK ON SHORE. SO THIS IS REALLY A GAME CHANGER COMBINED WITH REGULATORY RELIEF AND OTHER REFORMS. AND WE COULDN'T BE HAPPIER WITH THE PERFORMANCE OF THE U.S. ECONOMY.
CUTMORE: CAN I ASK YOU ABOUT A SLIGHTLY DIFFERENT ISSUE? AND IT'S ONE THAT IS VEXING A LOT OF KMEK EXECUTIVES AT THE MOMENT AND THEY'VE GOT TO MAKE A DECISION ABOUT WHETHER THEY TRAVEL TO SAUDI ARABIA FOR THE FII EVENT. CURRENTLY AS I UNDERSTAND IT, YOU ARE SCHEDULED TO GO. BUT EVEN AS WE SPEAK, YOU HEAR LEADERS ELSEWHERE PULLING OUT OF THE EVENT. SO ARE YOU STILL DETERMINED THAT YOU WILL ATTEND AT THIS POINT GIVEN THAT THERE IS STILL, I THINK, NO CLARITY AS TO WHAT HAS HAPPENED TO MR. KHASHOGGI, "THE WASHINGTON POST" JOURNALIST?
MNUCHIN: WELL, FIRST, LET ME JUST SAY: WE ARE CONCERNED ABOUT WHAT IS THE STATUS OF MR. KHASHOGGI. AND ALTHOUGH I HAVEN'T HAD DIRECT CONVERSATIONS WITH THE SAUDIS, I KNOW OTHER PEOPLE IN THE EXECUTIVE BRANCH HAVE AND THOSE DISCUSSIONS ARE UNDER WAY. I AM PLANNING ON GO AT THIS POINT. IF MORE INFORMATION COMES OUT AND CHANGES, WE COULD LOOK AT THAT. BUT I AM PLANNING ON GOING.
CUTMORE: AND WHAT WOULD YOUR ADVICE BE TO EXECUTIVES IN THE UNITED STATES AND ELSEWHERE WHO ARE ASKING THEMSELVES THE SAME QUESTION ABOUT WHETHER THEY SHOULD BE ATTENDING?
MNUCHIN: MY COMMENT IS WE ALL WANT INFORMATION. SO LET'S WAIT AND SEE WHAT INFORMATION COMES OUT IN THE NEXT WEEK.
CUTMORE: ARE YOU CONCERNED AT ALL THAT THERE MAY BE ANY WIDER DAMAGE TO THE RELATIONSHIP WITH THAT COUNTRY AS FAR AS THE U.S. IS CONCERNED OR ANY ECONOMIC IMPLICATIONS?
MNUCHIN: WELL, SAUDI HAS BEEN A VERY GOOD PARTNER FOR US IN A LOT OF AREAS. AS A MATTER, ONE OF THE REASONS WHY I'M GOING OVER THERE IS LAST YEAR WE STARTED THE TERRORIST FINANCING TARGETING CENTER WITH ALL THE GULF COUNTRIES AND IT'S BASED IN SAUDI. WE CO-CHAIR IT WITH THEM. I'VE COMMITTED TO GO BACK OVER AT LEAST ONCE A YEAR AND WORK WITH THEM ON THIS. SO THAT'S ANOTHER MAJOR FOCUS OF MY TRIP. AND THEY'VE BEEN A TERRIFIC PARTNER IN COMBATTING TERRORIST FINANCING WITH US.
CUTMORE: AND AS YOU WRAP UP YOUR MEETINGS HERE AT THE IMF WORLD BANK, CAN YOU GIVE US SOME THOUGHTS ABOUT HOW YOU FOUND THE MOOD HERE AND THE ATTITUDE TOWARDS THE UNITED STATES ON AN INTERNATIONAL LEVEL?
MNUCHIN: I THINK THE ATTITUDE WAS VERY GOOD WITH THE UNITED STATES. I THINK THERE WAS ON ALMOST EVERY SINGLE ISSUE, THERE WERE COMMON VIEWS. I THINK WE HAD VERY GOOD TWO-WAY EXCHANGES, WHETHER IT'S ISSUES OF DEBT TRANSPARENCY, WHETHER IT'S ISSUES OF CYBER, WHETHER IT'S ISSUES OF WTO REFORM, GLOBAL GROWTH. THIS HAS BEEN A NON-STOP, ACTION-PACKED THREE DAYS. NON-STOP MEETINGS FROM THE BEGINNING OF THE MORNING TO AT NIGHT. LOTS OF BI-LATS. SO VERY GOOD DISCUSSIONS BOTH WITH MEETINGS OF THE G7 AND G20 HERE.
CUTMORE: AND I KNOW YOU'VE MET WITH LOTS OF LEADERS FROM EUROPE. JUST TO CIRCLE BACK FOR A MOMENT, CAN THERE BE A DEAL WITH EUROPE BEFORE THERE IS A DEAL WITH CHINA?
MNUCHIN: ABSOLUTELY. IF THE EUROPEANS ARE READY TO MAKE CHANGES, THERE COULD BE AN AGREEMENT TOMORROW. NOW, WE'LL SEE WHETHER THAT OCCURS OR NOT, BUT AGAIN, WE'RE ACTIVELY IN DISCUSSIONS WITH EUROPE, WITH JAPAN AND IF CHINA WANTS TO MAKE CHANGES, WE'LL SIT DOWN AT THE APPROPRIATE TIME AND DEAL WITH THEM AS WELL.
CUTMORE: SECRETARY MNUCHIN, THANK YOU FOR GIVING ME SO MUCH OF YOUR TIME. IT'S BEEN A PLEASURE CATCHING UP.
MNUCHIN: THANK YOU. GREAT TO BE HERE WITH YOU.
MNUCHIN: HOPEFULLY WE CAN DO IT AGAIN SOON. LET ME SEND IT BACK TO YOU GUYS IN THE STUDIO, THEN, FROM THE IMF WORLD MEETING HERE IN BALI.
Updated on