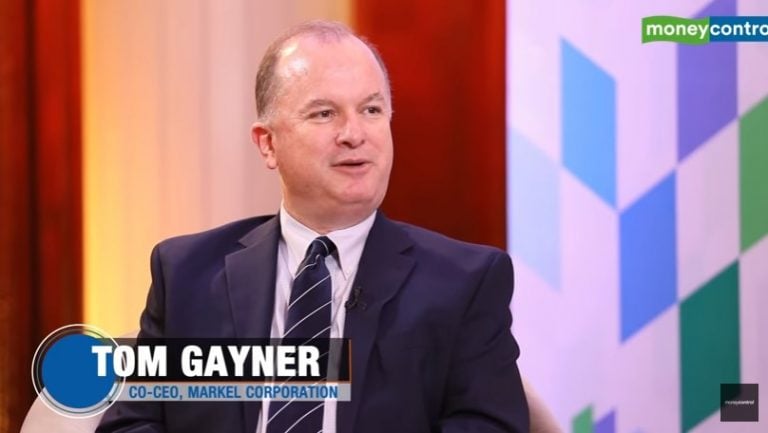 Tom Gayner went to the University of Virginia and studied accounting, following which he went to work for PricewaterhouseCoopers. While working as an accountant, he realized that he had made a mistake and soon decided to shift to investing.
Coffee Can Investing – Tom Gayner Reveals How He Decided To Shift To Investing
Q3 hedge fund letters, conference, scoops etc
Seth Klarman Describes His Approach In Rare Harvard Interview
In a rare interview with Harvard Business School that was published online earlier this month, (it has since been taken down) value investor Seth Klarman spoke at length about his investment process, philosophy and the changes value investors have had to overcome during the past decade. Klarman's hedge fund, the Boston-based Baupost has one of Read More
Transcript
Tom Gayner: Yes I grew up on a farm and it was 100 acres sometimes people think of New Jersey as a place that doesn't have so much in the way of farms. But actually there are large parts of New Jersey that are that are quite rural and southern New Jersey where I was from was a place like that and then also people think of New Jersey as a place that is a major metropolitan area that's very populated and somewhat crowded. Well I think those people have never been to India. So we have absolutely nothing in terms of metropolitan areas and people joined joined together. So yes my upbringing perhaps might be extraordinary different from you in the sense that my my sister was 18 years old for me an already off to college by the time I was four and my brother was 14 years older than me and and almost off. So by the time I came along I was somewhat of an only child kind of thing so yes you have a hundred acres and yourself to some degree part of the value of of an upbringing like that is your life to your own devices and your own imagination to find ways to amuse yourself and come up with things. So running around and reading books and all those sorts of things were very valuable. You mentioned my father who was a key figure in my life. He did indeed start out as an accountant. He worked in Philadelphia at the beginning of his career which is a major city. But later on he decided to go back to his hometown and rural area to begin a different phase and style of his life. So by the time I came around my father was established in business and perhaps had a bit more time for me and I loved and admired him very much and he had his office in our home. So for the tax work he did in the accounting work he did. Actually that office was in our home. So I got to just grow up. When I came home from school every day he was there and he was talking to people and I would just go and sit in his office and do my homework and listen to him talk to people listen to him talk to the phone see people come and go. I saw him read the Wall Street Journal every day and if my dad read The Wall Street Journal everyday and I was going to read the Wall Street Journal every day. So the nature of our rail relationship in addition to the normal father son things one would do which in America would be talking about sports or something like that. We also talked about business. And in addition to talking about business I got to observe it firsthand by seeing him in his daily activities.
Perhaps that was that he flipped decision on was to become an accountant after you graduated from the University of Virginia. You your dad do it even discussing guns and business loan Lozito.
Tom Gayner: Yes absolutely. So as a child that was my understanding of what accountants did. So he he had his office right there. He was in charge of his day. He had clients he had the liquor store business. He did small real estate deals different deals around the county. He'd met with people all of those sorts of things. So I thought that is what accountants did. And I went to the University of Virginia and I studied accounting and I went to work for PricewaterhouseCoopers as the lowest of the low staff accountants and of course they would send you out and about to count things and do inventories and be in small dark rooms adding up numbers. And I thought to myself I made a mistake. My dad got to talk to people. He was he was an extrovert and put deals together so I said why do I need to do something differently than this now. And that was part of the path to shifting over to investing. But my daughter is with a Syrian as a dutiful daughter and when she went off to the University of Virginia and started in the business school her initial thought was to study accounting because she had heard me talk and very positively about accounting in the sense that if you want to be a good businessperson.
Updated on