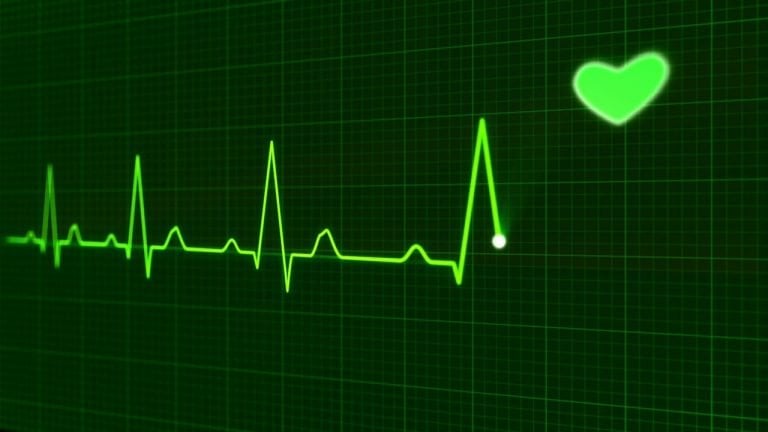 You might want to reconsider how you feel and think about toilet paper after reading this amusing story from China. Many users on the Chinese social media platform Weibo claim their fitness trackers are detecting a heartbeat on everyday items like a toilet paper roll.
Why does toilet paper have a heartbeat?
Users are also posting images on Weibo to back up their claims. The Chinese tech site Abacus also confirms this trending story, saying the Xiaomi Mi Band 3 is displaying a heartbeat when tied to a toilet paper roll.
Toilet paper rolls are not the only inanimate object users claim has a heartbeat. Many tested other cylindrical objects like bottles and cans. The results were the same, and all items showed a mysterious heartbeat. The issue is not just with the Xiaomi Mi Band 3; an Apple Watch Series 4 and Android Wear smartwatch gave similar results.
Qualivian Investment Partners July 2022 Performance Update
Qualivian Investment Partners performance update for the month ended July 31, 2022. Q2 2022 hedge fund letters, conferences and more Dear Friends of the Fund, Please find our July 2022 performance report below for your review. Qualivian reached its four year track record in December 2021.  We are actively weighing investment proposals. Starting in November Read More
Abacus itself tested the claims by putting a Xiaomi Mi Band 3 on a toilet paper roll, and it found a heartbeat of 81 beats per minute. The tech site even posted a video of its test showing a coffee mug with a heart rate of 72 beats per minute and a banana with a heart rate of 77 beats per minute. The tech site found that the tracker gave heart rates for bananas and mugs more quickly and consistently than for toilet paper rolls.
There is an explanation for why fitness trackers are giving heart rates for inanimate objects, and it's not because they're actually alive. Trackers use a green light to detect a heartbeat. Blood absorbs green light, and when it flows fast, it absorbs more light. By measuring the amount of green light absorbed by the blood over a period of time, a device can calculate the number of beats per minute. This process of detecting a heart rate is called photoplethysmography (PPG).
When asked for a comment, Xiaomi pointed Abacus to an article on the Chinese informational site Zhihu. The article explains that objects also reflect light and thus, they can confuse the sensors in trackers. Even though trackers might confuse inanimate objects with living things, it does not mean they misreading human heart rates. Additionally, trackers pick up a heartbeat in coffee mugs and bananas more consistently because they have more reflective surfaces than toilet paper.
Fitness trackers are losing out to smartwatches
Fitness trackers have become an important part of our daily lives due to their health-related focus. However, IDC claimed a few months ago that smartwatches are pushing down demand for fitness trackers. According to IDC's global wearables report, Apple overtook companies making fitness trackers to become the top wearable vendor in the fourth quarter of 2017.
Companies like Fitbit and Xiaomi witnessed drops in shipments. Smartwatches are more useful than fitness trackers, which is the primary reason for their growing popularity. Today's smartwatches come with many useful features like LTE connectivity, health-related apps and more.
CCS Insight believes 71 million smartwatches will be sold this year, and that number could double by 2022. Further, the research firm notes that sales of fitness trackers dropped 17% in 2017 to 40 million units. Overall, the company expects wearables sales to grow 20% each year for the next five years to become a $29 billion market by 2022.
CCS Insight also said only two companies account for 80% of fitness tracker sales: Fitbit and Xiaomi. In the smartwatch category, Apple leads the market. The iPhone maker shipped 16 million devices in 2017, a jump of 16% from 2016.
"Sales volumes [Apple Watch] have exceeded expectations and the introduction of a cellular-enabled model has pushed up the value of its sales, which we estimate at $5 billion in 2017," said George Jijiashvil, senior wearables analyst at CCS Insight.
CCS Insight noted that sales of connected watches for children are seeing massive demand in China with more than 25 million units sold in 2017. Such a category is not very popular in other markets like the U.S. and Europe, where sales were just 1 million units and a few thousand units, respectively. Privacy and regulatory issues have made such devices unviable in Europe.
Updated on