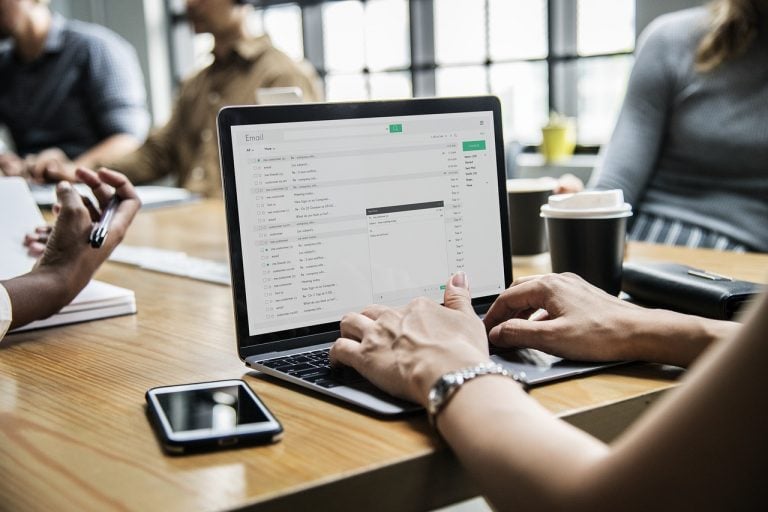 Businesses have now discovered the power of texting when it comes to organizational growth and development. Business texting and group messaging is used for both customers and employees. The most significant advantage of SMS is it is fast and convenient. SMS needs no internet connection and communication can be done faster. Moreover, it is cost effective for you over traditional means of advertisement for the promotion and marketing of your services and products. SMS marketing is meant to reach out to your customers who are interested in the product. In this way, you can improve lead conversions and sales of the product or service you sell.
An SMS is short, usually 160 characters in length. Customers now resort to their mobiles when it comes to shopping. Websites are becoming mobile friendly to cater to the demand. SMS is a great way to attract targeted customers who have already subscribed to your messaging list. This, in turn, will boost lead conversions and sales.
Q3 hedge fund letters, conference, scoops etc
Dan Sundheim Founder Of D1 At Sohn 2021 On His Favorite Stock
At this year's Sohn Investment Conference, Dan Sundheim, the founder and CIO of D1 Capital Partners, spoke with John Collison, the co-founder of Stripe. Q1 2021 hedge fund letters, conferences and more D1 manages $20 billion. Of this, $10 billion is invested in fast-growing private businesses such as Stripe. Stripe is currently valued at around Read More
Improve customer engagement and create a positive impact on your business
SMS marketing allows your customers to engage with you more. It is an effective method to make your valuable customers feel that your company is accessible to them. SMS helps your customers remember you more. You become more than just a website or a store experience for them. When you are in touch with them, and they need to make subsequent purchases in the future, they are more likely to remember you more. When you include customers in your SMS marketing campaigns, you can give them a unique experience. You keep them engaged with your latest business ventures and make them feel a part of your company.
This improves the personal touch that most customers look for when they buy services and products from you. Your responsibility towards them does not end with merely selling the product. It sustains even after the sale is made. Moreover, SMS marketing helps you to determine future marketing strategies that are needed for your business. You get an idea of how they feel about your products and services. The more customers are opt-in for your messaging subscriber list, the more successful you are in winning their satisfaction. If you find customers opting out from your SMS subscriber list, this is an indication that you must make changes to your services or products. Subtle cues help you make these changes at the earliest so that you face no business loss.
Group messaging - how does it work for your organization
SMS marketing is an effective way to keep customers engaged. However, if you wish to keep your staff involved and motivated, group messaging is the key. Group messages can also be used for customers as well. You can contact them for their valuable experience after you have completed a transaction. The best part of these messages is that you can send it to all your customers in a single go. You save money and time from sending individual messages to your customers. When it comes to your staff, group texts create a positive impact on the organization. This form of messaging improves communication between your employees and keep them updated on the latest developments in your company. Group texting is used by most businesses today to convey surveys for customers and employees. Companies can get the feedback they need for making changes in the organization and its policies. It is crucial for the employees of your company to be happy and satisfied with your services. When it comes to employee morale, group messaging helps you keep your employees updated.
Affordable means of corporate communication
Group messaging is an accessible means of corporate communication within the organization. You can quickly start multiple conversations with your team. For instance, if you are heading the sales team of your organization, you will want to follow up on the leads. With group messaging you effectively can keep a tab on performance and allow the others to know as well. They too are aware of the performance figures via a single message. Instead of sending out individual messages to different members of the team, it is simple for you to create one single message and pass it through to the others as well.
Issue reminders
Sometimes your staff does forget about important events and tasks. With the help of group messaging you can issue reminders to the group. For instance, your team may have an annual meeting next month, and you want everyone to be present. A group message is enough for you to issue a reminder to all concerned. At the same time, you can issue messages for follow-ups on meetings after an event. Group messaging is an effective way of getting many things done.
Communicate internally
There are some members of your team where you wish to communicate matters of the organization privately. Just because you have group texts, this does not mean that you need to keep everyone in the message loop. You can create a group and add participants to the conversation quickly. You can internally communicate with them when it comes to urgent and significant matters of your company. If you need to brainstorm with this special team, you effectively can do so without hassles. Everyone can participate in this brainstorming session, and relevant decisions of the company can be unanimously made.
Therefore, both SMS marketing and group texting goes a very long way to boost customer and employee engagement in your organization. The power of SMS cannot be underestimated in today's mobile world. Even small business owners are widely benefitted from it. With messages, you can get all the updates and information you need to make notable changes to your company's policies and business practices.
Moreover, you get feedback from both employees and customers to gauge the success or the failure of a venture. Industry experts lay down that if you want to create a positive impact on the market today, use SMS as a potent yet affordable tool to interact with your customers and employees with success!
Article by Jack Dsouja