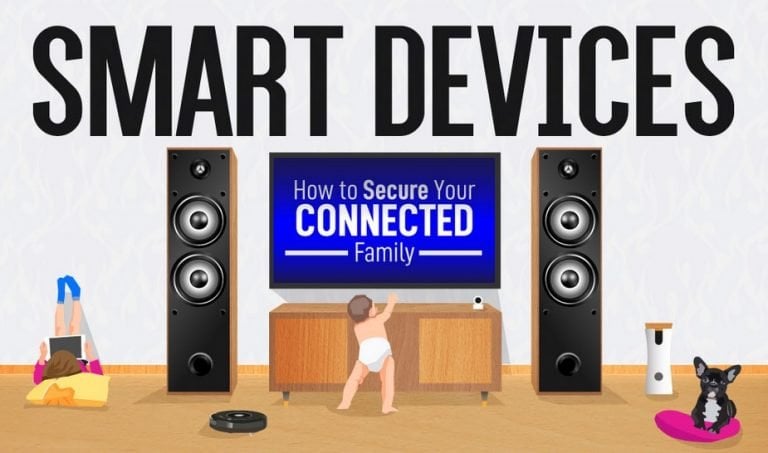 IoT connected devices often account for some of the least digitally secured devices we bring into the home and can act as the weakest link holding entire networks together. From default passwords that never got reset to ignored security patches, let's kick off National Cyber Security Awareness Month with a refresher on all things IoT security.
By 2020, 20.4 billion smart home devices are expected to be installed; most would agree this connectivity in the home is the way of the future. But it's not a spooky ghoul that's remotely flickering the lights, the real culprit is a little less ghostly but perhaps just as frightening. While this may seem like an extreme worst-case-scenario, the truth is it's unfortunately more likely than you may imagine. Smart light devices can be hacked from 100 meters away through radio signals, can be programed to change brightness, turn on strobing effects, and manipulate their color effects.
This Tiger grand-cub was flat during Q2 but is ready for the return of volatility
Tiger Legatus Master Fund was up 0.1% net for the second quarter, compared to the MSCI World Index's 7.9% return and the S&P 500's 8.5% gain. For the first half of the year, Tiger Legatus is up 9%, while the MSCI World Index has gained 13.3%, and the S&P has returned 15.3%. Q2 2021 hedge Read More
[REITs]
Q3 hedge fund letters, conference, scoops etc
The risks seem exponentially greater when we take into consideration just how far this connectivity permeates into our lives. Among American adults, 40% have used a wearable device to track health, fitness activity, or sports performance. Among teens, 95% have access to a smartphone, compared to just 77% of adults. Even small children are left to their own devices, so to speak, with connected toys and baby monitors. Any way you spin it, the rapid adoption of IoT connected devices makes security increasingly important on all fronts.
Set yourself and your devices up for success by remaining vigilant and aware of what goes on in your network. Always change factory default passwords and settings; make them unique from device to device and never reuse passwords. Be aware of unnecessary and sometimes compromising features that come preset on IoT connected devices and disable them if necessary. Features like GPS or remote access being active aren't always best practices and offer more risks than they're worth. Always update devices as soon as you receive a notification, and while you're at it, turn on patch notifications too. As improved security features for your device come along, flaws and openings can be fixed to prevent breaches.  Lastly, be the voice of reason in your home and make sure your family or housemates are all on the same page when it comes to device security.
Our devices are only as secure as we make them; are you keeping up? Take a look at this infographic for more on the risks of typical IoT usage, how to step up default security settings, and get the most out of your devices without remaining vulnerable to attack.