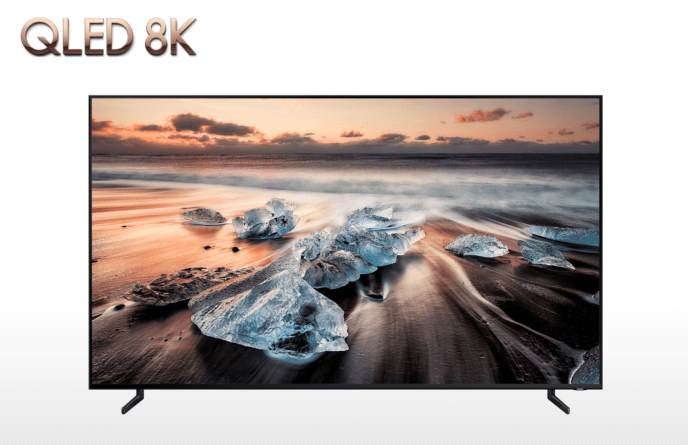 Samsung revealed its QLED 8K TV at IFA 2018. Two months later, the Korean company has announced that its 85-inch 8K TV can be preordered in the U.S. for $15,000. There is no word on when the 85-inch Samsung 8K QLED TV will be available in other markets.
Why so much for the 85-inch Samsung 8K QLED TV?
The 85-inch Samsung 8K QLED TV, formally the Q900, will be available for purchase starting Oct. 28. As of now, there is no word on when the smaller 65- and 75-inch versions will be available. Hopefully they will be less expensive.
It must be noted that Samsung's QLED lineup of 4K TVs costs between $1,600 and $5,300 and offer almost the same features. However, to make the 85-inch Samsung 8K QLED TV slightly more affordable, the company is offering a 36-month payment plan of $415.70 a month.
This mining and metals fund is having a strong year so far
The Delbrook Resources Opportunities Master Fund was up 9.2% for May, bringing its year-to-date return to 33%. Q1 2021 hedge fund letters, conferences and more Dellbrook is an equity long/ short fund that focuses exclusively on the metals and mining sector. It invests mainly in public companies focused on precious, base, energy and industrial metals Read More
There are a few reasons why the 85-inch Samsung 8K QLED TV costs so much. First, it has Samsung's Quantum Processor, which helps upscale content from any resolution to 8K.
"It [the Quantum Processor] also optimizes sound for each scene, adjusts brightness to the room's environment and customizes content recommendations," Samsung says.
The second reason is the display's capability of emitting 4,000 nits of peak brightness. For comparison, the brightness level offered by LCD/LED TVs currently is about 2,000 nits.
"Together with 8K resolution, Samsung's HDR technology gets even better with a max brightness 10x higher than Samsung's conventional UHD TVs," the company claims.
The next reason is of course its gigantic size. Samsung has also added several features which further add to the cost, such as an Ambient Mode, Samsung's Eden Smart TV system, Bixby and Samsung SmartThings integration.
Features to look out for
According to the Korean company, its 8K QLED TV offers 8K AI Upscaling that uses the Quantum Processor 8K to upscale "today's content into stunning 8K for improved details and sharpened definition."
The 85-inch Samsung 8K QLED TV also features an Ambient Mode that could make your TV look almost transparent. Samsung's Ambient Mode allows you to capture the space behind your TV using a phone and then set it as a display for a transparent look. It can also be used as a visual hub for SmartThings-connected gadgets. Further, the 85-inch Samsung 8K QLED TV reproduces "100 percent color volume," meaning it can display a wide range of colors and shades across a broad range of brightness levels.
Samsung will be hoping that such features in its 8K TV will further extend its lead in the premium TV market. U.S. research firm NPD recently claimed the Korean firm grabbed 34% of the U.S. TV market as of  the end of August. In comparison, LG held 15% of the market, while Vizio and Sony had 11% shares each.
In the premium segment (TVs priced over $2,500), Samsung performed even better with 44% of the U.S. market, while Sony grabbed 33% of the market and LG had a 23% share. In the market for 75-inch or larger TVs, Samsung held 57% of the market, compared to just 25% for Sony. Samsung's share was at 43% in the same period last year.
Others offering 8K OLED TVs
Samsung is not the only tech company to come up with an 8K TV. LG also revealed a super-sharp TV at IFA. LG claimed that its TVs are the first to integrate OLED technology with a 7680 x 4320 resolution.
"LG's first 8K OLED TV is the pinnacle of technological achievement and the next evolutionary step in display technology," LG Home Entertainment President Brian Kwon said when introducing their 8K TV.
Further, the company said that like the 4K OLED, the 8K OLED will play a major role in reshaping the TV industry. LG claimed more than 5 million 8K television units would be sold by 2022. As of now, it is not known when LG will release its 8K TV or at what price. It will probably hit store shelves some time in the first quarter of next year.
Meanwhile in the UK, Samsung's 65-inch and 75-inch 8K TVs are up for preorder. The 65-inch model costs £4,999, while the 75-inch version will set you back £6,999. The 85-inch model is also listed, but it doesn't have a price tag yet. Both variants are set to hit stores on Oct. 17.