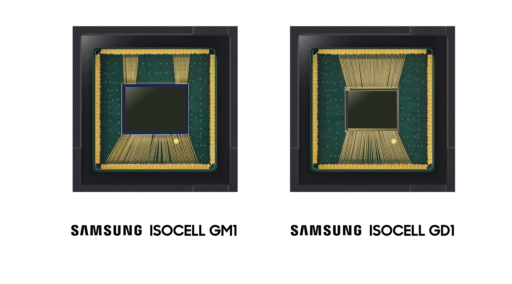 On Tuesday Samsung announced two new camera sensors: a 48 MP and 32 MP. There are good reasons to believe  the Korean firm will add them to the Galaxy S10 camera.
How are Samsung's new sensors different?
Image sensors are a lucrative market currently dominated by Sony. However, Samsung's latest sensors aim to challenge Sony's leadership in the segment. Meanwhile Sony has already announced a 48 MP sensor of its own.
Samsung's new sensors will allow smartphone makers to include several lenses in a handset's camera. Further, they will enable manufacturers to use smaller modules or add more pixels.
Option Trading and the Future of Option Alpha with Option Alpha's Kirk Du Plessis
ValueWalk's Raul Panganiban interviews Kirk Du Plessis, Founder and CEO of Option Alpha, and discuss Option Alpha and his general approach to investing. Q1 2021 hedge fund letters, conferences and more The following is a computer generated transcript and may contain some errors. Interview with Option Alpha's Kirk Du Plessis
"Demand for ultra-small, high-resolution image sensors are [sic] growing as smartphones evolve to deliver new and more exciting camera experiences for users," System LSI Marketing VP at Samsung Ben K. Hur said in a statement.
Samsung's latest sensors support multi-lens smartphone cameras. Both sensors, the 48-megapixel Isocell Bright GM1 and 32-megapixel Isocell Bright GD1, measure just 0.8 micrometers. This allows the company to increase the resolution into the chips, which will be small enough to fit in the multi-lens cameras without compromising on smartphone design.
Further, the Korean company claims the Isocell Plus technology supports decent performance even with small pixels. For lower-resolution pixels, the technology provides low-light sensitivity equal to a pixel four times the size. Thus, it can be said that such a system would lead to both higher resolutions and improved low-light capabilities.
Samsung's GD1 also offers real-time high-dynamic range to provide better colors even in high-contrast or low-light environments. It also includes gyro-based electronic image stabilization to help stabilize videos, a feature originally seen in the Google Pixel and Essential phones.
Will the Galaxy S10 camera get these new sensors?
According to Samsung, the new sensors will enter production some time in the fourth quarter of this year. Although the company didn't say the new sensors would be used in the Galaxy S10 camera, the company previously has debuted products from its other divisions in its smartphones.
The production plan for the new sensors also fits in with the Galaxy S10 schedule. Samsung's next S-series flagship is expected to arrive in February, so there is a good chance the Galaxy S10 camera will have these new sensors.
Along with the S10, these new sensors could also be used by other manufacturers. Samsung reportedly sells camera sensors to many other brands, including Xiaomi. Once these new sensors are used in the 2019 phones, the cameras will have higher megapixel counts than the Android devices available currently.
For instance, the Huawei P20 Pro has a 40 MP sensor, while both the Galaxy S9 Plus and Note 9 have dual-12-MP cameras. Samsung's Galaxy A9 sports a 24 MP sensor. The new sensors will be superior in terms of pixel size also. The size of each pixel on the new sensors is 0.8µm, compared to 1.4µm on the Galaxy S9. The smaller the pixel, the higher the number of same-size pixels can be added.
Moreover, phone makers would not have to make extra space for multi-lens cameras by removing other components, like the headphone jack, which Samsung is said to be considering removing. Further, it would allow manufactures to add higher-resolution sensors even in phones with multi-lens cameras.
What to expect from the Galaxy S10
Samsung is expected to launch the S10 in three variants, and the biggest model — the Galaxy S10+ — could pack a 4,000 mAh battery, claims the German-language site AllAboutSamsung. The site also claims the Galaxy S10 will have a 93.4 percent screen-to-body-ratio.
As far as other expected specs, the Galaxy S10 is expected to have an in-display fingerprint sensor. Reports also suggest the handset will either be powered by the Snapdragon 855 or the Exynos 9820 SoC. One of the S10 variants is expected to sport five lenses: two in the camera on the front and three in the rear-facing camera.
It is also being reported that the company could ditch the 3.5 mm audio jack. However, it will be interesting to see if the new sensors prevent Samsung from doing that.
In September, Samsung Mobile CEO D.J. Koh revealed that the S10 would have "significant" changes, and "amazing" color options. He also confirmed that the upcoming handset would support 5G.