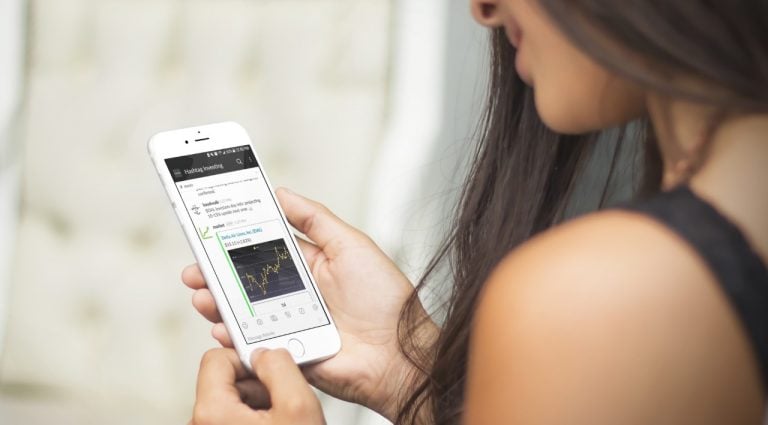 ShareAlpha and ValueWalk Partner to Provide Proprietary Stock Discovery Tool to ValueWalk Premium Members
TORONTO, NEW YORK October 17, 2018 for immediate release – ShareAlpha, a new up-and-coming proprietary stock discovery engine is now partnering with a popular and established value investing news medium, ValueWalk, in order to provide premium members access to their exclusive discovery tools. This partnership was facilitated by and in conjunction with Hashtag Investing.
The 3rd Annual 360 Degree Credit Chronometer Report with Joseph Cioffi
ValueWalk's Raul Panganiban interviews Joseph Cioffi, Author of Credit Chronometer and Partner at Davis + Gilbert where he is Chair of the Insolvency, Creditor's Rights & Financial Products Practice Group. In the interview, we discuss the findings of the 3rd Annual report. Q2 2021 hedge fund letters, conferences and more The following is a computer Read More
Q3 hedge fund letters, conference, scoops etc
ValueWalk is the most popular online news source for value investors around the globe. They provide unique content, as well as premium features such as premium content and reports. ShareAlpha will further provide value for premium members by providing access to their proprietary stock discovery tool. This will further allow investors to easily find value based stocks while also discovering stocks based on the investing style of legendary investors like Warren Buffet  and other factor-based and quantitative strategies based on ShareAlpha algorithms. "As a former institutional investment analyst, I have often read the top quality content from ValueWalk. I am tremendously ecstatic today to be able to call ValueWalk our partner. We believe that our unique stock discovery tool will allow readers and members of ValueWalk to further benefit from an already strong value proposition.", says Patrick Kuczynski, CFA, Co-founder of ShareAlpha. "Discovery tools are a great stepping stone for both small and large investors. We are thrilled to finally be able to offer some very impressive tools from ShareAlpha at a bargain price to our readers through this partnership.", says Jacob Wolinsky, Founder of ValueWalk.
ShareAlpha has been quickly growing as a powerful tool for stock investors. They have more recently partnered with Hashtag Investing and Wealthica.
You can view the offering here at: