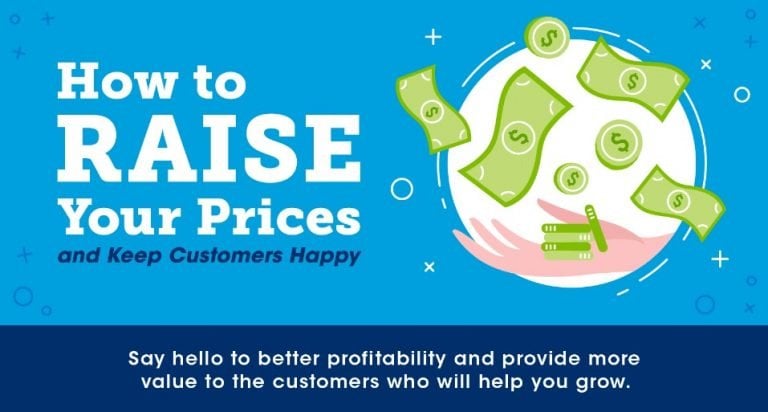 Are you struggling with the daunting task of unveiling a price increase for fear of upsetting your customers? Raising rates is a necessary step for any company's growth.
If you're wondering when the appropriate time to raise your prices is, compare your company's product or service to your competition. Review your finances and the cost of doing business. Some signs that you're due for a price increase is if your competitors charge more than you, you have never raised your prices before, or you provide a unique service that no one else does.
Hedge fund managers present their best ideas at Robinhood [In-Depth]
The latest Robinhood Investors Conference is in the books, and some hedge funds made an appearance at the conference. In a panel on hedge funds moderated by Maverick Capital's Lee Ainslie, Ricky Sandler of Eminence Capital, Gaurav Kapadia of XN and Glen Kacher of Light Street discussed their own hedge funds and various aspects of Read More
[REITs]
Q3 hedge fund letters, conference, scoops etc
Once you're confident that it's time for a price increase, check out these 12 ways to raise your prices by Valpak. They also include successful price increases from big businesses, like Starbucks and Chipotle, to inspire you to make the move.
Check Your Industry: Justify your price increase by researching the market value of your product and comparing it to that of your competition.
Have a Clear Structure and Plan: Create a pricing strategy for your business and use it to reevaluate your prices on a regular schedule. Be sure that you increase rates enough to cover the normal fluctuations in your industry and any potential increases in expenses. Raise prices enough that you don't have to do it again right away and risk alienating customers.
Add Fees: If you subscribe to cable or pay utility bills, you're probably familiar with paying fees. Adding or increasing fees is a good way to cover rising expenses, especially if your price increase is only going to be temporary.
Offer Price Tiers or Options: Offer different levels of service at different prices. Using a good-better-best strategy, you'll be able to appease your budget-conscious customers at a lower price, while attracting new customers who are willing to pay a little bit more for a better value. An example is McDonald's "Dollar Menu & More" the company added in 2013 to offer greater variety and price options.
Pick the Right Time: Is your business seasonal? Entice customers with decreased pricing during your slow season and raise your prices when your product or service is in high demand. Make sure you take into account your stage of growth and where you're at in your sales cycle.
Raise at Intervals: In some cases, slow and steady wins the race. Make your increase gradual by raising your prices incrementally over a period of time. That will also give you a chance to see how your customers respond to a price increase. If your company is service-based, many customers already expect and will accept a reasonable price increase every year.
Give Two Months Notice: No one wants to be surprised by a price hike. Don't blindside your loyal customers by surprising them with higher rates. Instead, give them advance notice so they can plan ahead and factor your new prices into their budgets.
Charge Only New Customers: Reward your long-standing customers' loyalty by only raising the rates for new customers. Notify existing customers that they may see an increase down the road.
Increase Value: Offer a better quality product, a wider range of products, or added features and services to justify your price increase. Communicate the improved value of your products. For example, Proactive uses the phrase, "America's #1 acne system just got better" to make customers aware of the improved value of their products. Add extras that cost little or nothing to you but dramatically increase your product's perceived value.
Be Transparent and Specific: If you raise your prices strategically, and based on the current market, then you should have no problem explaining the price increase to your customers. Communicate and clarify that your new prices are fair according to cost and value. Be clear with your intentions to dispel any concerns your customers may have about your intentions.
Have Confidence: Never apologize that you needed a price increase. Instead, always emphasize the value of your product or service to your customer.
Examples of Successful Price  Increases

Raising your prices can be a daunting task, but these examples of businesses that have done it with success will remind you that it's worth the risk.
Starbucks increased their prices incrementally 3 times over a period of 3 years. The company raised prices by an average of 1% across the country in 2013. By its third quarter that year, their net income had risen by 25%.
Chipotle raised the price of their chicken dishes by 5% in 2014, the first increase they'd made since 2011, and their sales increased by 29%.
Apple offers their iPhones and iPads at increasingly higher prices with every release and continues to top their forecasted profits year after year.
Mention changed their pricing structure to include pricing tiers and the social media and web monitoring company increased their revenue by 269%.
Appcues increased their prices and the software company's sales grew by 263% in a month.
With a strategic plan, an increase in your rates can also mean an increase in your bottom line and the overall value of your company. Using the tips above, you can gently ease your customers through the transition and keep them happy. Are you ready to make the change?

Infographic source: Valpak