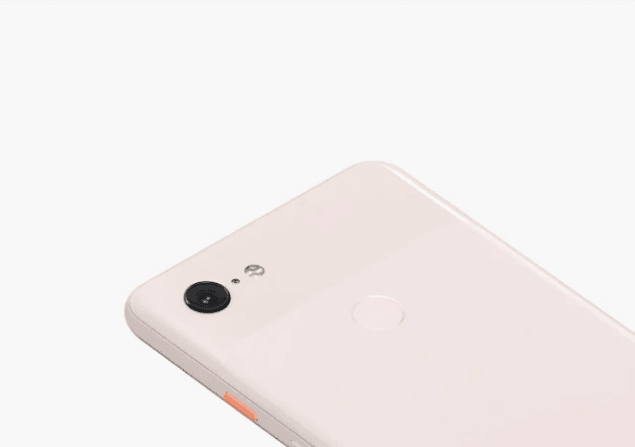 Google's Pixel 3 phones are now up for preorder. Like the last-gen Pixel phones, the new Pixel phones look great with plenty of new features. However, if you already own a Pixel device and are planning to upgrade, it would be wise wait awhile. Many new Pixel 3 features will come to the old Pixel phones eventually.
Hardware-based features are exclusive to Pixel
Google's Pixel 3 and 3 XL come with several new features. Some of the Pixel 3 features are exclusive to the new handsets because of hardware requirements. For instance, the new Pixel phones support wireless charging. They also have a dual-lens front-facing camera to capture wider photos, rather than the single-lens camera in the old Pixel phones.
However, many of the software-based Pixel 3 features will be made available to the older Pixel phones. Some of the new features will be made available immediately, while some Pixel 3 features will be rolled out to the old Pixel phones a few months later. Either way, Google has ensured that the old Pixel phones will also get new features.
Alkeon expects data growth to surpass 5G's capabilities by 2028 [Q4 Letter]
Alkeon Growth Partners wrote at length on tech stocks and why they are defensive in their recent letter to investors, which was reviewed by ValueWalk. The fund also highlighted 5G and other advanced technologies and the investment opportunities they offer. Q4 2020 hedge fund letters, conferences and more Artificial intelligence and machine learning The Alkeon Read More
These Pixel 3 features are definitely coming to older phones
The most exciting of the new features coming to the old Pixel phones is probably Night Sight. This new feature makes low-light photographs brighter and clearer using machine learning. Now you will be able to get better-looking photos without relying on your camera flash.
In the demo, Google compared a low-light photo from an iPhone XS with one from a Pixel 3, and as can be expected, the result was in Google's favor. This new Pixel 3 feature will come to both the original Pixel and Pixel 2 phones "in the coming weeks."
Another great feature coming to the old Pixel phones is Google's Duplex technology. The tech allows Google Assistant to book an appointment for you by placing a call for you and talking on its own, sort of like a futuristic robot. This new feature will hopefully come to all Pixel phones, including the Pixel 3 handsets, some time next month.
One other new Pixel 3 feature is Call Screen. It uses Google Assistant to help users dodge spam and unwanted calls. Call Screen will first verify if a call is spam before handing it over to you. The feature is set to arrive on the Pixel and Pixel 2 next month.
Google has also re-branded its AR Stickers app to Playground and updated some of its features. Since it is an app that was already available, it should be rolled out to the old Pixel phones soon. The app allows you to put 3D characters in your videos and photos. The updated feature comes with select Marvel characters.
Google is also bringing its Smart Compose feature to mobile phones starting with the Pixel 3. Smart Compose is integrated into Gmail and has been available to desktop users. The feature helps you type faster by using machine learning to predict what you will type next. It will remain exclusive to the Pixel 3 before landing on other Pixel phones in early 2019.
These features may or may not come to old Pixel phones
Google is integrating an upgraded Google Lens experience within the Camera app on the Pixel 3. The upgraded experience uses the built-in Pixel Visual Core to pull information like address, phone number or email address without even opening the Lens. A long press on the camera screen will bring up the full Lens experience.
Though Google has said that Lens Suggestions will be exclusive to Pixel 3 handsets, some form of this new experience can be expected for the old Pixel phones. All Pixel phones support Google Lens, but since the new experience uses the Pixel Visual Core for instant suggestions, it's possible only the Pixel 2 will get the new experience.
Google has also introduced several new software-based camera improvements for the new Pixel handsets, including Night Sight, Top Shot, Photobooth mode and Super Res Zoom. We know Night Sight is coming to older Pixel phones, but there is no word on the other new Pixel 3 features. We will have to wait and see if other camera features also come to the older Pixel handsets.
The Google Pixel 3 is also getting depth adjustments which allow users to change the focus and adjust the blur or bokeh effect on photos taken in Portrait mode. The feature will come to Google Photos and support devices which offer portrait mode, like the Pixel 2. Thus, the original Pixel won't get this feature.
One new feature added to Digital Wellbeing is called Shhh. When enabled, the feature puts the handset in do-not-disturb mode when you flip it over. The feature has only been announced for the new Pixel handsets. However, the old Pixel phones may get it, considering they have the needed sensors.
One could say the Pixel 3 phones are actually a boon for the older Pixel phones. If you were planning to trade your old Pixel handset just because of those features, it would be wise to wait a few weeks. Google will roll out the new Pixel 3 features to the old Pixel phones in the coming weeks via system updates.