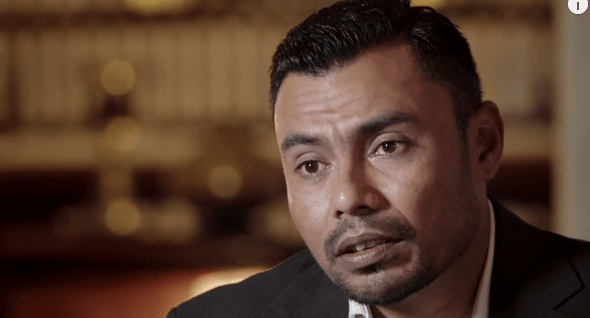 Former Pakistani cricketer Danish Kaneria has finally admitted to spot-fixing after denying it for the past six years. Cricket authorities banned Kaneria, Pakistan's most successful Test spin bowler, for life in 2012.
Danish Kaneria seeks forgiveness
Even though Danish Kaneria was banned from the sport in 2012, he has always proclaimed his innocence — until now. On Thursday, Kaneria confessed to spot-fixing in an exclusive video interview with Al Jazeera. In his confession, Kaneria said he wants fans, the Pakistani people and the cricket board to forgive him. The former Pakistani cricketer said he can no more "live a life with lies" and has lost "everything."
https://www.youtube.com/watch?v=1MmUk4mXoGA
Philip Carret And Warren Buffett: Why Sell If There's Nothing Wrong?
Philip Carret was an investor and founder of Pioneer Fund, one of the first mutual funds in the United States. Carret ran the mutual fund for 55 years, during which time an investment of $10,000 became $8 million. That suggests he achieved a compound annual return of nearly 13% for his investors. Q1 2021 hedge Read More
"I lost friends, respect from fans," he said.
The former Pakistani cricketer also said he made a terrible mistake by not reporting his association with bookmaker Anu Bhatt to concerned authorities. He also apologized to his former Essex teammate Mervyn Westfield, who was jailed after Kaneria allegedly encouraged him to spot-fix.
"I want to apologize to Mervyn Westfield, my Essex team-mates, Essex Cricket Club and the fans, to Pakistan and my fans around the world. And to my wife and family — I have let them all down," Kaneria said.
In 2012, the England and Wales Cricket Board (ECB) ruled that the Pakistani cricketer pressured Westfield into spot-fixing during a one-day game for Essex against Durham in 2009. The spot-fixing included Westfield conceding 12 runs in an over. Following the allegations, Kaneria was banned by the ECB, which described him as "a grave danger to the game of cricket."
A letdown for Pakistan's cricket community
Westfield also faced a fine for five years. In an interview with the BBC in 2014, Kaneria denied encouraging Westfield to spot-fix. The former Pakistani cricketer even said that if given a chance, he would ask Westfield why he would "destroy" his career by naming him in the spot-fixing incident.
Now Danish Kaneria tells  Al Jazeera that Westfield wanted to become a "rich cricketer." He claims Westfield received £6,000 for the spot-fixing. Speaking to why he has been denying his role in the spot-fixing incident for the past six years, Kaneria said his father's unstable health of his father influenced him.
"I didn't have the courage to face him and tell him that I had done wrong. He was so proud of me and it would have caused him a lot of suffering," Kaneria added.
Despite his confession, Pakistan's cricket community is shocked and feeling betrayed. Former Test captain Rashid Latif said he feels "gutted" because he supported Kaneria in his appeal against the ban and believed "he was innocent." Further, Latif said that Kaneria's confession is a big letdown for the Pakistani cricket community.
"… You can't help feel being betrayed by him," he said.
Former leg-spinner Abdul Qadir also said Kaneria's confession is a letdown for Pakistan cricket.
"God knows what these players think about. We get publicity for all the wrong reasons, spot-fixing and doping cases," he said.
Former Test opener, chief selector and national team coach Mohsin Khan also agrees the confession is a letdown, but he is sympathetic. He said Kaneria did the right thing even after six years, and the Pakistan Cricket Board could lower his ban as the "worst has happened in Pakistan cricket."
Not the only Pakistani cricketer accused of spot-fixing
Previously, three other Pakistani cricketers — Salman Butt, Muhammad Asif and Muhammad Aamir — were banned for five years after they were found to be involved in spot-fixing. The ban period for all three ended in 2016, and they are back on the field. Aamir has found a place on the Pakistan team, while the other two are playing domestic cricket.
What's interesting to note is that the trio was found to be involved in spot-fixing during the 2010 tour of England. Danish Kaneria played his last Test match on that tour after the PCB dropped him from the team following reports that the ECB was investigating him for his involvement in fixing county matches.
In 2017, the PCB also banned cricketers Sharjeel Khan, Khalid Latif, Shahzaib Hasan and Nasir Jamshed for varying time periods. The bans followed an investigation into spot-fixing in the Pakistan Super League (PSL).
Kaneria took 261 wickets in 61 Tests to become Pakistan's most successful Test spin bowler. His achievement has only been bested by Pakistani pace bowlers Wasim Akram, Waqar Younis and Imran Khan, who is now prime minister of Pakistan.