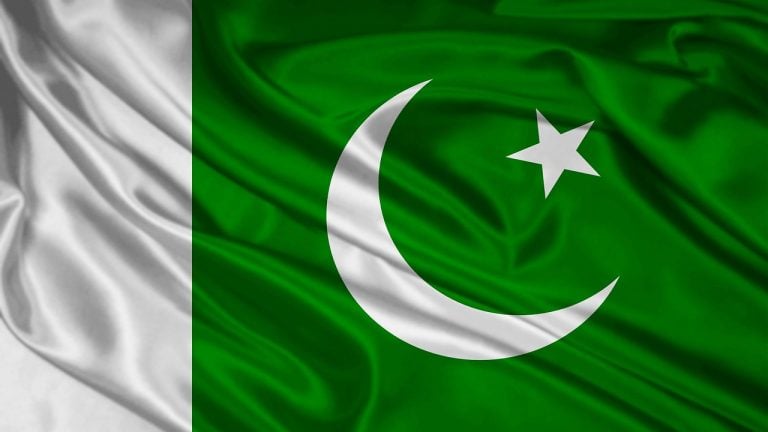 Multiple media outlets are reporting that the Pakistan election website was hacked, but it's nothing but fake news. The Election Commission of Pakistan's website was actually referencing a Microsoft server, so it looks like it wasn't actually hacked. Rather, some Pakistani media outlets report that the website withstood thousands of cyber-attacks in a short period of time but was able to fend off those attacks successfully.

Reports about the Pakistan election website being hacked
ARY News was reporting that a hacker group called IIS7 hacked the Election Commission of Pakistan's (ECP) website. However, IIS7 stands for "Internet Information Services 7," which is a Microsoft's web server. It seems the ECP website may have been affected by some sort of error (or server load), although it's unclear exactly why it was showing the IIS7 message.
ARY News anchor Maria Memon, who read the report about the supposed hacker group called IIS7, told Hip in Pakistan in a 2015 interview that she was a "software engineer with no formal education in journalism." As a result, some media outlets are suggesting that she should have known better because of her background in software.
How Value Investors Can Win With Tech And "Fallen" Growth Stocks
Many value investors have given up on their strategy over the last 15 years amid concerns that value investing no longer worked. However, some made small adjustments to their strategy but remained value investors to the core. Now all of the value investors who held fast to their investment philosophy are being rewarded as value Read More
It's not the first time allegations of voter interference have been made in Pakistan. In July, the election of Imran Khan as prime minister was contested due to allegations that the election was rigged.
VIDEO:
https://www.facebook.com/rafay.baloch/videos/10156435135318001/
Cyber-attacks said to target Pakistan election website
It seems the reports about the IIS7 message on the ECP website may have gotten mixed up with the reports that hackers were targeting it. Sources reportedly told Geo News that 10,000 cyber-attacks were launched at the Pakistan election website at the same time. However, officials with the National Database and Registration Authority were reportedly able to foil those attacks.
It's unclear if the IIS7 message was related to all those cyber-attacks on the ECP website, but Pakistani news outlets are reporting that the website didn't go down once. Thousands of Pakistanis living abroad logged on to the website to cast their votes in the 2018 elections.
After deliberations about whether or not to include the votes cast by those living overseas in the final tally, the ECP decided they will be included. More than 7,000 Pakistanis living overseas are registered to vote, and more than 6,000 of them cast their ballots using the Pakistan election website, according to news outlets in the country.
Updated on