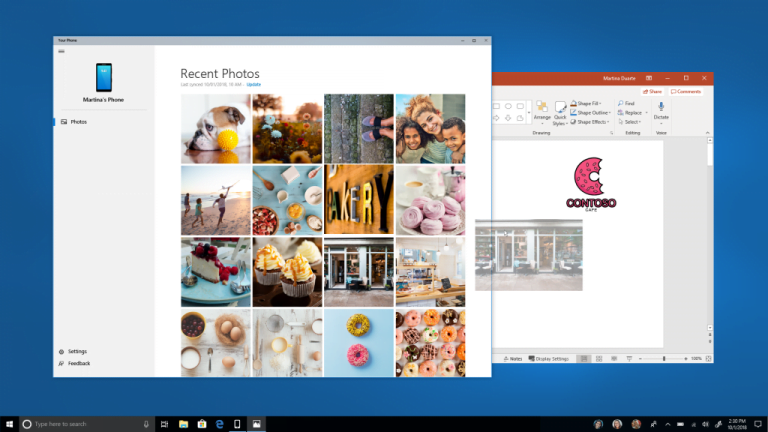 Do you hate the built-in Windows apps? Many people do because they don't know how to properly delete them, and they know they are not going to use them as much as some third-party alternatives. However, this is about to change. The next major Windows 10 update, code-named "19H1," will let you delete built-in apps from the operating system.
The next major Windows 10 update is due for release some time in April 2019. The feature is already available in build 18262, although it's just being tested, so a limited number of apps can be deleted. Soon enough, deleting apps will be very easy. All you will need to do is right-click on the shortcut in the Start menu and click "Uninstall." Here are the built-in Windows apps you'll be able to delete in the future:
3D Viewer (previously called Mixed Reality Viewer)
Calculator
Calendar
Groove Music
Mail
Movies & TV
Paint 3D
Snip & Sketch
Sticky Notes
Voice Recorder
Is it truly necessary to delete some of these apps? Sticky notes were available long ago in Windows 7 and looked like a nice addition to remind users about what they have to do before Cortana was added. Paint 3D is the successor to the original Paint app that was widely used in the early 2000s to draw and kill time on computers that didn't run games. Moreover, Calculator and Calendar do what they are designed to do, so why would someone delete them and replace them with third-party apps?
Axon Capital Up 60% In 2020; Says These Tech Stocks Are Value Stocks
Axon Capital was up more than 60% for the first 11 months of 2020 after making some changes to deal with the year's challenges. In his delayed third-quarter letter to investors, which was reviewed by ValueWalk, Axon's Dinakar Singh noted that the year was not only "incredibly stressful" but also "successful." Q4 2020 hedge fund Read More
Nevertheless, some built-in Windows apps can already be deleted. If you updated your computer to the October 2018 update, you can delete the following apps:
Microsoft Solitaire Collection
My Office
OneNote
Print 3D
Skype
Tips
Weather
This feature would have been especially useful in past times when computers had less storage and were badly in need of space. However, with the introduction of solid-state drives and their combinations with mechanical hard-drives, it's unlikely that you'll ever run out of storage or save significant amounts of space by deleting these apps. If you change your mind after you delete the apps, you can download them from the Microsoft Store again.
Windows 10 already allowed users to uninstall third-party apps that Microsoft installs automatically, such as Bubble Witch 3 Saga, Candy Crush Soda Saga, and FarmVille 2L: Country Escape, by right-clicking them and selecting "Uninstall."
With the next major Windows 10 update, Microsoft will allow you to delete more apps than you currently can, but you're still restricted to some essential Windows 10 system apps, like Camera and Microsoft Edge. Some users will be disappointed to see this, as they've probably tried to delete Edge or Internet Explorer for years without corrupting their system.