Google continues to update Gmail and add new features. Recent updates included smart responses which suggested simple answers to emails and grammar corrections for G Suite users. Now there's a whole new set of Gmail add-ons. Here's what Google has prepared for users to help save time.
Google's G Suite connects to some very useful SaaS applications, including Box, Dropbox, Egnyte and Atlassian Jira. The new Gmail add-ons will enable you to integrate these apps into Gmail. Many software companies have been trying to reduce the workflow needed to get something done, so now you don't have to change tabs several times if you want to send a file from Dropbox, for example.
Michael Mauboussin: Here's what active managers can do
The debate over active versus passive management continues as trends show the ongoing shift from active into passive funds. Q2 2020 hedge fund letters, conferences and more At the Morningstar Investment Conference, Michael Mauboussin of Counterpoint Global argued that the rise of index funds has made it more difficult to be an active manager. Drawing Read More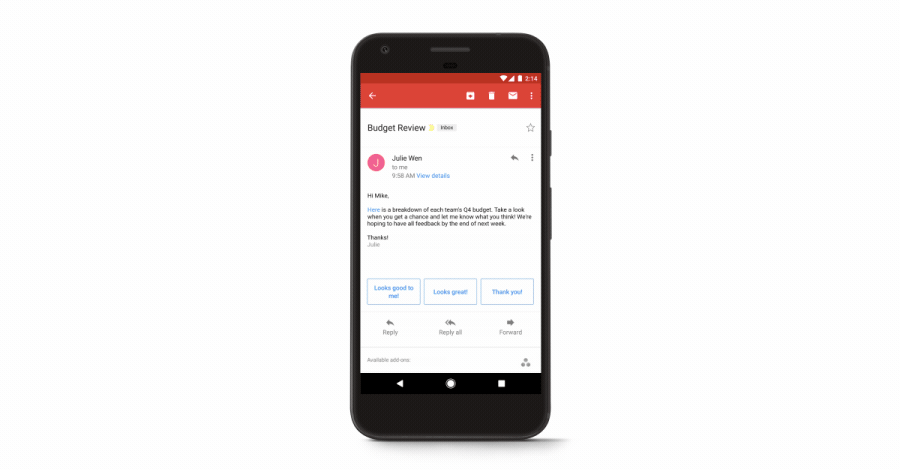 "Compose actions make it easy for you to add attachments, reference records, or liven up your messages with content from your favorite third-party apps right as you draft your message in Gmail," Gmail and Chat Product Manager Aakash Sahney wrote in a blog post announcing the new feature.
To begin, you need to connect the service you want to use with Gmail in G Suite by using the Gmail Add-on tool. Google created its add-ons so that it would be easier to use other apps while composing Gmail messages. When you add an app, it will appear as an option in your compose window. This gives you direct access to the content you need to use without leaving the Gmail app.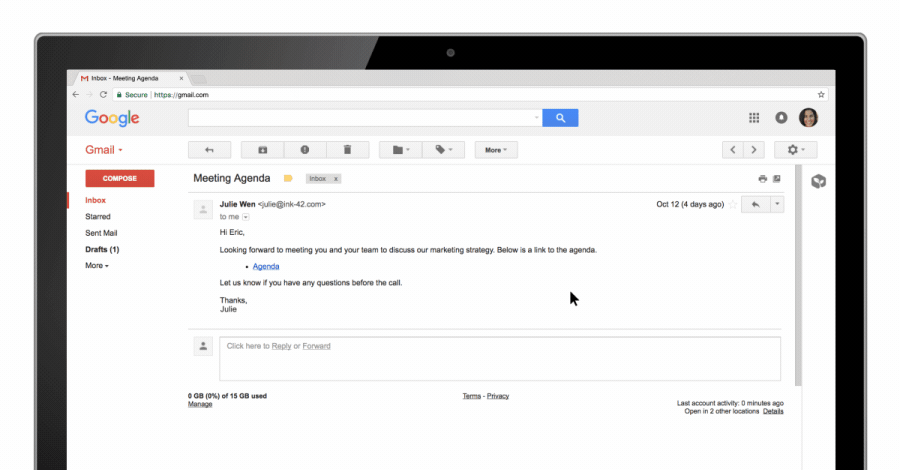 For example, if you are going to add a file or folder from Box, Dropbox or Egnyte, you need to authorize the app and then go to the "compose" option in Gmail. This will enable you to access the service and take the file directly from these cloud services without leaving the "compose" tab in Gmail.
While this feature doesn't look like a big deal, it's nonetheless impressive and innovative. The Gmail add-ons help reduce keystrokes and switching between apps to download files and then add them to Gmail attachments. It's easier to just compose a message and access the file you want directly from Gmail.
The new Gmail add-ons were first mentioned at the Google Cloud Next conference in July. The feature is now rolling out and available to G Suite subscribers.