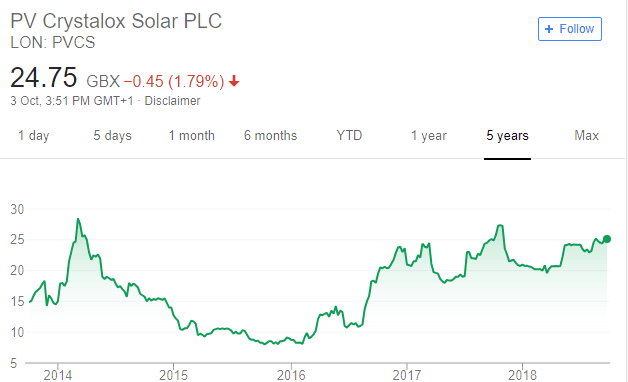 The research surrounding net nets provides a certain vantage point with loss making net current asset value stocks. It suggests that baskets of loss making net current asset value stocks can outperform both the markets and net current asset value stocks which are profitable. While Ben Graham has advocated that the selection of net current asset value stocks be made in conjunction with a positive earnings and a dividend paid by the firm, numerous studies have pointed out that loss making companies that are currently net nets can provide positive risk adjusted return. Henry Oppenheimer's research sheds light on this matter in his paper : Ben Graham's Net Current Asset Values: A Performance Update. The paper states clearly that:
Choosing only firms that have earnings and pay a dividend does not help the investor.
Of course, the statement above should be tempered with a caveat. An investor's purchase of loss making stocks which exhibit little chance of profitability eventually sees and erosion of the margin of safety in such stocks. This can happen in industries with a high cash burn and are highly competitive. One example perhaps is that of PV Crystalox.
Exclusive: Third Point is diving into the private and SPAC markets [In-Depth]
Dan Loeb's Third Point returned 11% in its flagship Offshore Fund and 13.2% in its Ultra Fund for the first quarter. For April, the Offshore Fund was up 1.7%, while the Ultra Fund gained 2.3%. The S&P 500 was up 6.2% for the first quarter, while the MSCI World Index gained 5%. Q1 2021 hedge Read More
Q3 hedge fund letters, conference, scoops etc
PV Crystalox
PV Crystalox is a solar manufacturer which encountered several years of losses with no end in sight. In FY 2014 and FY 2015 respectively, after tax profits amounted to -£5 million and -£14 million respectively.
China was their greatest competitor and was dumping solar wafers at prices which were below the company's price to purchase the raw material. It traded to such a low price as the markets were reluctant to put a higher value on it. At one point, the company traded at a price of 9 p while the net current asset value per share was 17 p. Were the low prices justifiable? Yes it was in my opinion. But to investors who spoke to the managers of the company, liquidation was in fact on the cards if it was ever necessary.
Unexpectedly, the company won an arbitration which was valued at £30 million. Soon enough, the company's price went up to 25 p. This is a classic example of a company, which probably had one last or maybe a couple of puffs left to it. But the more astute investors have sold out, netting an annualized gain that is fairly respectable. Who said that ugly had to be bad? In the world of investing, ugly can be one's treasure.
Source : Google Finance
I shall not bore you with the details of PV Crystalox. You can find in depth case studies of it on ValueWalk itself and other sites.
Creative Technology Ltd
Closer to home for me in Singapore, a company called Creative Technology, hits highs not seen since 2009. Once a market darling and a competitor to Apple's products, the company has been in the doldrums, producing year after year of losses. In 2016, at one point, the net current asset value of SGD$1.64 and its price was SGD$1. Today, the company's price is SGD$6.40. That is a decent 6 bagger in a short span of time.
Apparently, the company is embarking on a comeback with a slew of audio products which promise to "turn ordinary headphones into a full surround-sound setup by customising audio to each user's unique physical profile …..".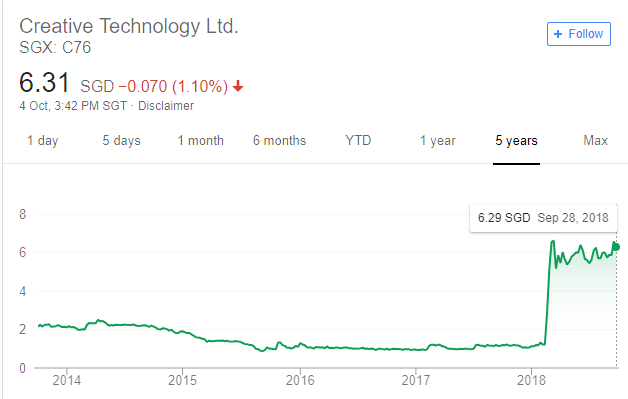 Source : Google Finance
Examples like these are anecdotal but it tells a story of investors, sometimes overlooking loss making companies that can turn out to be portfolio winners. Some of these stocks can be hugely asymmetric to the upside.
How I Like To Buy Loss Making Netnets
The way I like to practice buying loss making companies is to look at companies which have a long operating history. Some of these companies have long histories of more than 5 decades. And at times these companies operations produce losses. But if you were to average out its earning power, you may find yourself buying at really cheap prices relative to the company's assets or average earning power. So in cases like that, I know that there is a high probability that the firm will return to profitability.
Law Of Large Numbers
Of course, buying into such loss making firms can prove to be an emotional roller coaster of a ride. In short, an one needs fortitude. Companies are likely to be in cash burn mode. But I have experienced and seen one too many times that the markets tend to underestimate the ability of the firm to find new ground in its business.
One way of looking at such companies is that since there is an inherent uncertainty about them and it is always good to use the law of large numbers approach when buying into such companies. You want a large enough sample size such that the results move to a mean which is similar to the back tests and research performed around loss making net current asset value stocks.
So, diversification is key for you never know with any certainty what will happen to a company. But if uncertainty can be embraced, combined with the right knowledge, one is likely to do well in the world of investing.
Books Written By Kingsley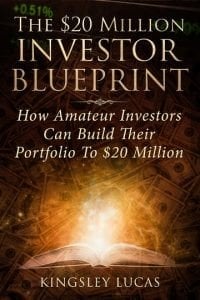 The $20 Million Investor Blueprint: How Amateur Investors Can Build Their Portfolio To $20 Million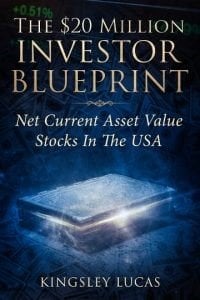 The $20 Million Investor Blueprint: Net Current Asset Value Stocks In The USA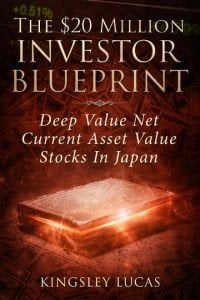 The $20 Million Investor Blueprint: Deep Value Net Current Asset Value Stocks In Japan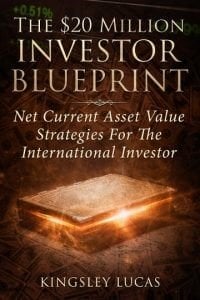 The $20 Million Investor Blueprint: Net Current Asset Value Strategies For The International Investor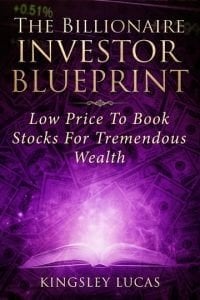 The Billionaire Investor Blueprint: Low Price To Book Stocks For Tremendous Wealth
---
Dear friends, I hope this article finds you well.
The books here are net current asset value themed. It talks about taking the deep dive into the quantitative approach as advocated by Ben Graham over the his investing life. On a behavioural finance perspective, it is very important to avoid groupthink and the herd mentality. If you are an investor who frequents Facebook and other bulletin boards and other forums for investment ideas and if your investment results when tracked have not outperformed a suitable benchmark, chances are that you are part of the herd. Ben Graham's net current asset value approach naturally puts you in the contrarian zone where you will find many disagreeing with you. And sometimes, you might even look foolish temporarily. But by and large, if the companies have survivor like qualities, your portfolio is going to do well. And in the books we have written, we have given numerous case studies that show you that one's investment results need no longer be mediocre.
The books here while net current asset value themed are further separated out into other categories such as an international focus, a Japan focus and a USA focus. If you wish to know more, you can find more of my articles on www.theholyfinancier.com . For now, you can find these books on Amazon Kindle.
All the very best in your investing life. May you be blessed with prosperity, health and happiness!