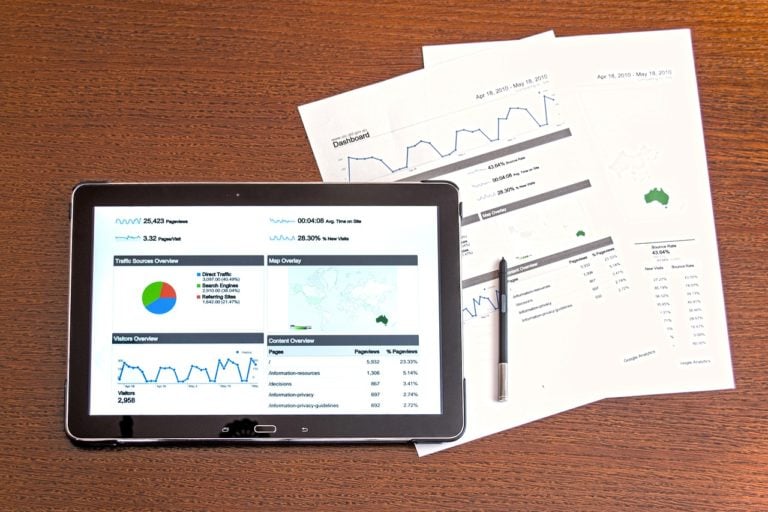 Equity volumes and volatility dropped back down to near more recent norms in the second quarter, as the average monthly VIX slid from its recent peak of 22.5 in February to 12.5 in June. Amid the slowdown, Nasdaq added market share at the expense of NYSE. Larry Tabb highlights the top market metrics from TABB Group's exclusive Q2-2018 Equity Digest.

Equity volumes and volatility dropped back down to near more recent norms in the second quarter, as the average monthly VIX declined from its recent peak of 22.5 in February 2018 to 18.3 in April, and to 12.5 in June. Volumes drifted down as well, from an ADV of 8.3 billion shares in February to 6.1 billion shares in August. Off-exchange volumes moved back toward the high end of our 12-year time-series range, to 37.7% of flow in August 2018, up from a yearly low of 34.8% in June.
In exchange news, Nasdaq added share from May 2018 through August, gaining 1.6 percentage points. This came at the expense of NYSE, which lost 2.1 percentage points through August from a 4-year high of 14.4% in June 2018. NYSE consummated the acquisition of CHX on July 18, giving it control of its fifth US Equity exchange (NYSE, NYSE Arca, NYSE American, NYSE National and CHX), and IEX secured its first listing, Interactive Brokers, which it converted from Nasdaq.
Morningstar Investment Conference: Fund Manager Highlights Personalized Medicine, Energy Security
Hedge fund managers go about finding investment ideas in a variety of different ways. Some target stocks with low multiples, while others look for growth names, and still others combine growth and value when looking for ideas. Some active fund managers use themes to look for ideas, and Owen Fitzpatrick of Aristotle Atlantic Partners is Read More
Q3 hedge fund letters, conference, scoops etc
Two new ATSs also went live during the past few months: Magma and Intelligent Cross. Magma is operated by TOR Trading and works not only as an ATS but also as a router of liquidity to market makers; Intelligent Cross (Imperative Execution) uses machine learning to create a flexible speed bump per security that helps clients lessen the market impact of trading.
Block prints increased throughout the quarter, as share blocks (>10k shares) increased from 11.1% of the market in March 2018 to 12.4% of the market in June. Nominal blocks (>$200k nominal) increased from 12.7% of trades in March 2018 to 14.1% of trades in June.
Bulge-bracket OTC trades increased, from 22.2% of OTC shares traded to 23.4% in June 2018, as electronic retail wholesalers' share of OTC trading declined, from 66.0% to 64.3% of all OTC shares traded during the same period. Goldman continued to dominate the other large brokers in OTC trading, with a 37% share of bulge-bracket OTC trades, extending its lead over the next largest bulge bracket, Morgan Stanley, whose share declined from 20.9% in March 2018 to only 15% in June 2018.
Citadel's share of the retail wholesaler market hit an all-time high in March 2018, at 40.5%, but declined over the quarter, to 39.5%. While Citadel's market share declined, it still dominated its competition. Of Citadel's competition, Virtu saw the biggest increase in market share, jumping from 24.1% in March to 27% in June. GX1 also increased its market share during the period, from 19.6% to 21%. TwoSigma faltered during the quarter, dropping 7.7% market share in March to 6.0% in June.
Price improvement improved during the quarter, from an E/Q of 32.3 to an all-time low of 27.4, as investors' price improvement increased by 15% throughout the quarter. GX1 throughout the year has bettered its price improvement statistics, putting pressure on Citadel, the long-time leader, as GX1 E/Q improved from 30.3 in February to 24.5 in July, an improvement of 19.1%. This was still slightly eclipsed by Citadel, which ended the period with an E/Q of 23.2.
Hand in hand with better price improvement statistics, GX1 gained order flow share across the major retail brokers, according to firms' 606 reporting, registering increases in broker allocations from E*Trade, Schwab, TD Ameritrade, Robinhood and Pershing, while Citadel lost ground with Fidelity, Schwab, TD Ameritrade Clearing, and Robinhood.
The payment for order flow values captured by retail brokers this quarter were shaken up as Robinhood changed the calculation method in which it is compensated by the wholesalers. Traditionally, PFOF is calculated as cents per share. This quarter Robinhood changed its calculation to represent a percentage of notional value. While it is impossible to back into the total paid by any wholesaler to any broker, on an apples-to-apples basis, this calculation change would theoretically increase the PFOF to Robinhood by a multiple of 5. That said, that is most likely not correct, as it would be very odd that one broker's order flow could be worth five times as much one quarter to the next. This change could mean that Robinhoods' average share price per trade was much lower than its competitors', as it would be the only way payments would be more equal.
SIP market data costs remained constant, at an approximate $388 million per year, and SIP revenues were split fairly evenly among Nasdaq, Cboe, and the NYSE. The average SIP revenue per share traded decreased on an annualized basis from $0.024/share traded during 2017 to $0.0215/share traded as annualized volume increased from 1.6 trillion shares to 1.81 trillion shares due to heighted volatility and trading volume.
Major exchange revenues (net of rebates) for ICE, Cboe, and Nasdaq dropped 4.6% during the quarter, from $2,366 million to $2,257 million, as share volumes declined over the quarter. Transaction revenue fell 5.2%, while exchange market data and connectivity revenue declined 6.7%. The only improvement in quarter-to-quarter revenues emanated from listings, which increased 1%, as non-exchange market data declined 3.2%.
For a comprehensive breakdown of US equity volume and exchange market data revenues for details on the Q2-2018 Equity Digest, which combines data from the SEC market structure website, SEC Rule 605 and Rule 606 disclosures, FINRA Rule 4552, self-reported Single-Dealer Platforms, exchange order type information, and the SIP – and to follow up with Larry, please contact me directly, as always, at mrabkin@martinrabkinink.com.
Updated on