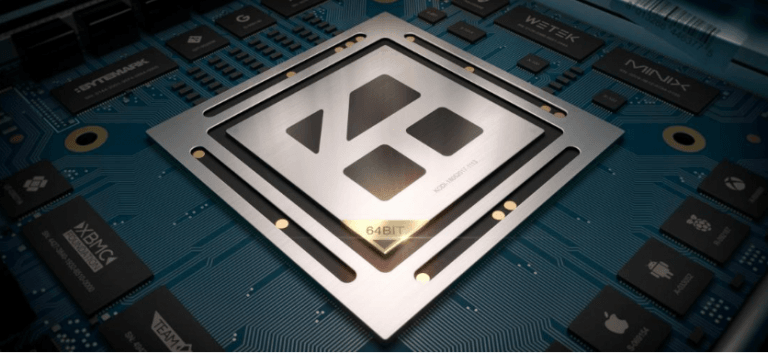 Developers behind the popular media center app Kodi have promised to release the final build of Kodi v18 'Leia' by the end of this year. But people who don't want to wait until the final release can download the latest beta right now to check out the new features. Kodi developers have rolled out the Kodi 18 beta 4 for Android, macOS, Windows, and iOS platforms. The timely release of Kodi 18 beta 4 suggests that the development process is running smoothly.
'Impossible' to list all the changes in Kodi 18 beta 4
In a blog post, the Kodi team sheds light on the important changes we can expect to see in the fourth beta. It has proved to be a solid release. Though beta versions of any software could be unstable and buggy, the Kodi 18 beta 4 appears to be safe and stable in its current form. But if you are thinking of trying it out, don't forget to take a backup because no matter how stable it is, it's still beta software.
Important Kodi v18 notice: You need to install any PVR, Screensaver, Visualisation, Image decoder or even certain file systems that you used before from the Binary repo like any other addon.
Read here:https://t.co/ctL4MxWnZ1 pic.twitter.com/3mEhv0cQOu

Ray Dalio At Robin Hood 2021: The Market Is Not In A Bubble

At this year's annual Robin Hood conference, which was held virtually, the founder of the world's largest hedge fund, Ray Dalio, talked about asset bubbles and how investors could detect as well as deal with bubbles in the marketplace. Q1 2021 hedge fund letters, conferences and more Dalio believes that by studying past market cycles Read More

— Kodi (@KodiTV) October 24, 2018
With beta 4, the development team has focused on performance and stability. People who have been running the earlier beta versions of Kodi 18 have said the software runs without any major problems. The development team said it was "almost impossible" to create a full changelog for Kodi 18 beta 4, indicating that they are working on a lot of things. They did share some of the most notable changes in the fourth beta.
The beta 4 has finally implemented a binary repository for Android, macOS, and Windows. It has also improved controller handling, and fixed playback of files in playlists that have a mix of audio and video content. The developers have also fixed a bug that caused the app to crash on exit. The Kodi 18 beta 4 has also bumped the NFS library to 3.0. There are tons of other cleanups and code improvements in the beta 4.
The fourth beta has removed pre-installed binary Kodi add-ons from the install package, making it much easier for people to download Kodi software. It will dramatically reduce the file size. The binary add-ons – stuff like visualizations, PVRs, and screensavers – will now be part of a repository that you can download and install separately.
It means the Kodi software that you download on your device will just be the bare basics. The new binary repository is available only for Windows, macOS, and Android. The iOS version of the software still has pre-installed binary add-ons due to "platform limitations." You can download Kodi 18 beta 4 for your device directly from their website.
What to look forward to?
The final release of Kodi 18 Leia is on the horizon. The developers haven't mentioned a specific release date for the final build, but have promised to launch it by the end of this year. The public release would largely depend on the stability as more people have started using the Kodi 18 builds.
The developers plan to eventually integrate Python 3 with Kodi. Python 3 support won't come with Kodi 18, but with Kodi 19. The development team is using Python 2.7 to run binary add-ons. Since Python 3 isn't backward-compatible, it doesn't support the previous version. It's going to take some time to add Python 3 support. The developers will have plenty of time to develop Python 3 add-ons after the Kodi 18 Leia release.
Though Kodi itself is a legal and incredibly useful media center software, sometimes third-party developers create add-ons that let users access illegal and pirated content, which has been a headache for the original content creators. Recently, a popular Kodi add-on developer site called Team Illuminati was shut down after warnings from copyright holders. The original content creators and government agencies have been targeting illegal add-ons. Team Illuminati was shut down after a warning from the Alliance for Creativity and Entertainment (ACE), which counts Netflix, HBO, Amazon, and BBC among its members.