Jacob Wohl could be under investigation, again.
The 19-year-old self-described "hedge fund guru," prominently featured in numerous media reports, has graduated. No, he didn't graduate from college where a degree might put him to work in a productive society. Wohl has graduated from being charged with investment fraud by multiple regulators to allegedly trying to frame  Robert Mueller.
Former FBI Director  Mueller is currently leading The Office of the Special Counsel investigating  Russian activity in the 2016 elections. The Special Counsel referred the latest matter to the Federal Bureau of Investigation for further investigation.
Odey's Special Situations Fund highlights Formula One and Shaw
The Odey Special Situations Fund was down 0.27% for April, compared to its benchmark, the MSCI World USD Index, which was up 4.65%. For the first four months of the year, the fund is up 8.4%, while its benchmark returned 9.8%. Q1 2021 hedge fund letters, conferences and more The Odey Special Situations Fund is Read More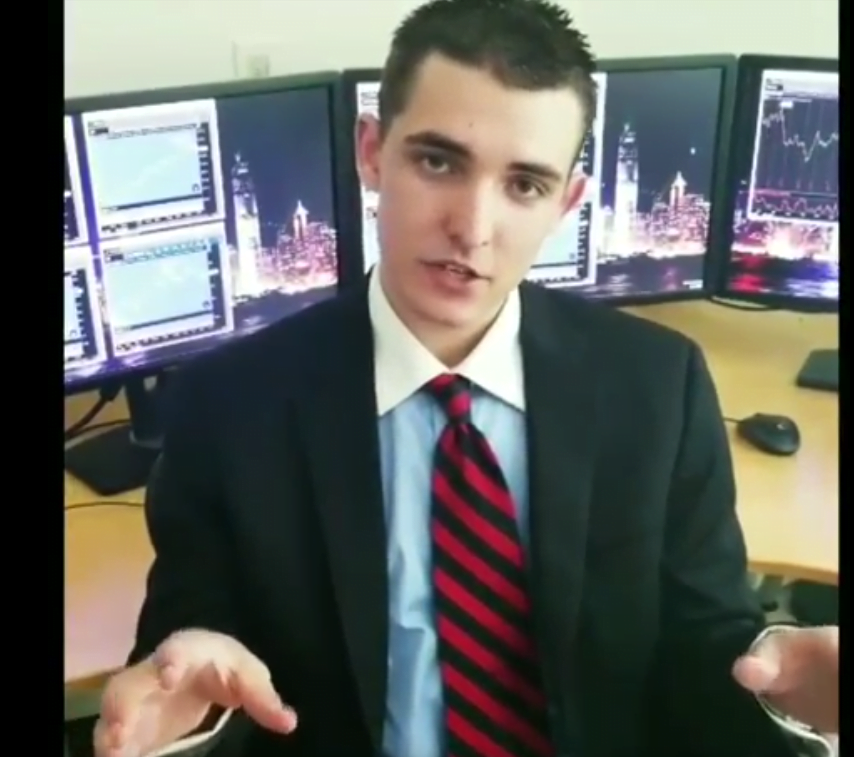 Wohl's name is cropping up alongside conservative activist Jack Burkman, both of whom are pointing to sexual assault victim(s) who might come forward to point the finger at Mueller. At present, however, the only one pointing finger is a woman claiming she was offered money to accuse Mueller falsely.

Office of Special Counsel brings issue allegedly involving Wohl public
Behind the scenes, rumors popped to the surface Tuesday when Peter Carr, a spokesperson for the Office of the Special Counsel, released a statement acknowledging the issue. "When we learned last week of allegations that women were offered money to make false claims about the Special Counsel, we immediately referred the matter to the FBI for investigation," they told the media.
Burkman has scheduled a high noon press conference for Thursday, November 1, where he will allegedly reveal "the first of Special Counsel Robert Mueller's sex assault victims."
The last time Burkman called a press conference under such circumstances was to accuse a sitting US Congressman of sexual assault. But there was one problem. The accuser failed to materialize.
Fast forward to the Mueller sexual assault charges, and before the press conference, several reporters received contact from a woman claiming to have been offered tens of thousands of dollars to "make accusations of sexual misconduct and workplace harassment against Robert Mueller" and to "sign an affidavit to that effect." The woman's identity could not be confirmed.
Burkman was reported to have familiarity with "Surefire Intelligence" and Jacob Wohl, who was said to run the firm and was involved in an "operation" regarding the Mueller sexual assault claims for which Wohl allegedly invoiced Burkman $4,000.

Birds of a feather?
Both Burkman and Wohl have colorful backgrounds as they enter a distinctly new level for their respective careers. That now involves misconduct acquisitions against a former FBI director, someone who has undergone several regular background checks.
Burkman alleged the US government killed Seth Rich and introduced legislation to ban gay football players from the NFL. In each of these instances, the claims would fall apart, and efforts to advance a cause failed.
Wohl, likewise, has a colorful background. As covered in ValueWalk, he was banned for life by the National Futures Association (NFA) after it found wrongdoing in a fraud investigation involving missing customer segregated funds. In a separate incident, Wohl would pay a fine to settle separate fraud charges leveled by Arizona securities regulators.  Wohl's father David, a lawyer and conservative pundit, had called the NFA "thugs" for their aggressive moves to protect customer segregated funds. On Twitter he, likewise, hinted at knowledge of the Mueller scheme, saying "Uh oh. The Witch Hunt is in jeopardy!"
Wohl's involvement in the Mueller scheme, as in his previous adventures, centers around a shadowy company, Surefire Intelligence.  Wohl is accused of investment fraud using shell companies for the sale of investments. Many of the products were unregulated, and some included marketing campaigns carrying promises of involvement with women; one of whom even bore the title of "director of fun" to entertain clients.
Evidence tying Wohl to Surefire
Wohl denied involvement in the firm, but analysis of internet records links him to the firm's website. The official phone number for Surefire Intelligence, for instance, redirects to Wohl's mother's voicemail, NBC reported. Researcher Aric Toler noted the firm's website appears to use stock photography of models, claiming they are employees.
Surefire's LA private investigator is British model/photographer Nick Hopper. Additionally, the "Tel Aviv Station Chief" is a picture of an Israeli supermodel.
The misadventures of Jacob Wohl appear to continue unabated. The question for those familiar with his past remains: when will he go too far and land in jail?
This article first appeared on ValueWalkPremium