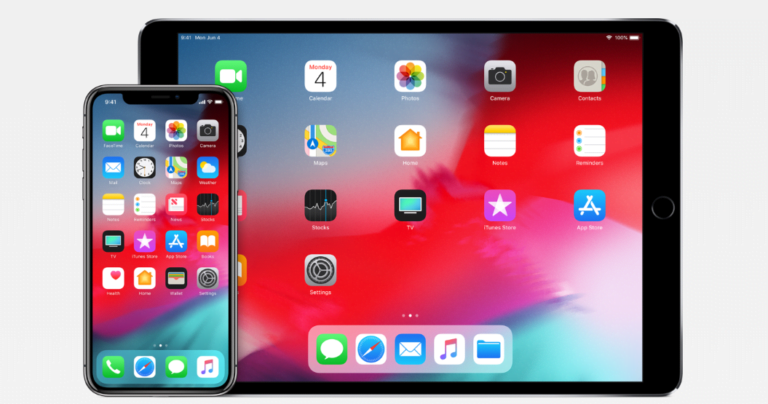 Apple released iOS 12.0.1 earlier this week. The much-anticipated OS update included fixes for some major issues, including so-called "Chargegate." No one expected performance improvements with the new update, yet one user conducted a speed test to see if iOS 12.0.1 is faster than iOS 12.
Is iOS 12.0.1 faster than iOS 12?
The YouTube channel iAppleBytes compared the performance of iOS 12 and iOS 12.0.1 using older iPhones, including the iPhone 5s, iPhone 6, iPhone 6s and iPhone 7. The results of the speed test were mostly as expected.
Some of the older devices did show marginal improvements in startup times, although the overall performance was the same on both OS versions. Though the speed test results were as expected, the fact that nothing has slowed down is also a good thing.
Macro Hedge Funds Earn Huge Profits In Volatile Macro Environment
With the S&P 500 falling a double-digit percentage in the first half, most equity hedge fund managers struggled to keep their heads above water. The performance of the equity hedge fund sector stands in stark contrast to macro hedge funds, which are enjoying one of the best runs of good performance since the financial crisis. Read More
Apple touted iOS 12 as a boon for older iPhones when it comes to performance improvements, and the latest speed test proves Apple is still committed to that promise in the new version. The company will soon release iOS 12.1, which it is currently testing with developers. Apple has already released the third beta for it, and when it comes out publicly, it will be interesting to see what it offers in terms of performance improvements.
In the meantime, iOS 12.0.1 fixes a major issue reported by iPhone XS users. Prior to the fix, the handset would only charge with the Lightning cable when the display was turned on. The issue is fixed in iOS 12.0.1, so the iPhone should charge properly now.
Along with "Chargegate," the latest OS update also fixes a couple of other issues. An issue with the Wi-Fi, which caused the iPhone XS to connect to a 2.4GHz Wi-Fi instead of a 5GHz band, is now fixed. The positioning of the ".?123" key on the iPad has also been switched back with the update. iOS 12 swapped the positions of these keys, which annoyed users.
iOS 12.0.1 also addressed the issue which kept subtitles from appearing in some video apps. The Bluetooth unavailability issue is also claimed to be fixed. Overall, the iOS 12.0.1 file size is 100 MB.
Performance improvements with iOS 12
Apple's iOS 12.0.1 did not improve upon the performance of iOS 12, which did bring substantial performance improvements for previous generations of iOS devices. Apple first discussed the new iOS 12 features at WWDC in June. It was finally released on Sept. 17.
In terms of performance improvements for the previous generations of iOS devices, iOS 12 leads to a 70% faster swipe to the camera and about 50% faster to the keyboard display. App launches are about two times faster under a heavy workload. Further, animations are now smoother, and swiping is also more responsive when multitasking.
"Whether you're using your iPhone or iPad, iOS has been enhanced for a faster and more responsive experience all around… These enhancements improve performance on all supported devices, going all the way back to iPhone 5s and iPad Air," Apple said.
Several speed tests have more or less confirmed Apple's performance improvement claims.
New features in iOS 12
The most exciting of the new features added in iOS 12 is certainly Group FaceTime. The feature is expected later this fall, and it allows audio or video FaceTime calls with up to 32 people. Apple has also added photo suggestions to the Messages app. The feature suggests images based on what or who you are talking to or messaging with.
Another exciting feature is the Memoji, which allow you to customize your own Animoji. Four new Animoji have also been added: T. Rex, ghost, koala and tiger.
"Go ahead and wink or even stick out your tongue, because Animoji are also more expressive than ever," Apple said.
Apple has also updated Voice Memos, Books, Stocks, and News apps on iOS 12. Many security and privacy-focused features have been added as well. The new ARKit 2 platform has also been introduced with iOS 12. The new AR platform includes 3D object detection, face tracking and realistic rendering.
Further, Apple introduced Shortcuts for Siri. The feature allows you to customize your own shortcuts for Siri. For example, you could make a shortcut that automatically asks Siri to turn off the lights when you step out of your home. Siri also now supports Find My iPhone, flashlight controls, motorsports stats, nutritional information and celebrity facts.
Updated on