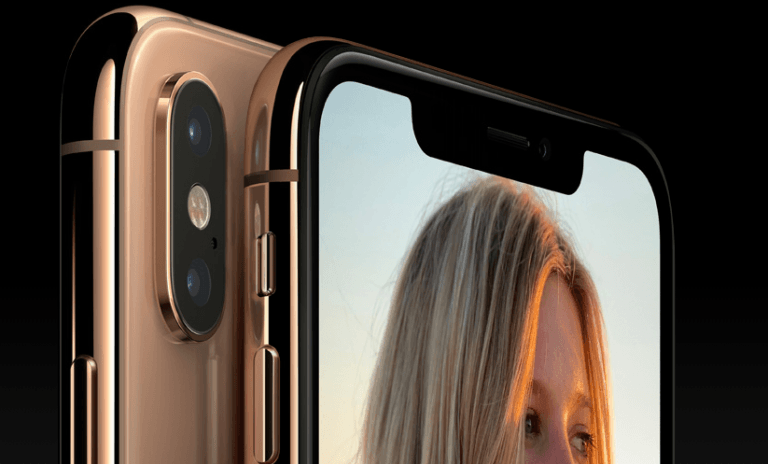 Many Apple fans have been reporting iPhone XS LTE issues since they got their hands on the new handsets. Earlier, it was reported that Apple was looking into the issue and could release a fix with  iOS 12.0.1. However, affected users claim the issue continues even after updating to  iOS 12.0.1, which was released earlier this week.
What's causing the iPhone XS LTE issues?
The iPhone XS LTE issues are causing slower cellular reception on this year's new models compared to older models like the iPhone 8 or X. Users say they are experiencing the issue both while using LTE and being connected to Wi-Fi. Although the iPhone XS LTE issues aren't affecting all users, Apple's forums and other social media platforms are flooded with complaints.
"Prior to obtaining the iPhone max, I had the iPhone X. I always had 3 to 4 bars of signal strength. It wasn't until I got the Max that I noticed my connectivity was lacking," one user complained on Apple's online forums.
Alluvial Fund May 2021 Performance Update
Alluvial Fund performance update for the month ended May 2021. Q1 2021 hedge fund letters, conferences and more Dear Partners and Colleagues, Alluvial Fund, LP returned 5.4% in May, compared to 0.2% for the Russell 2000 and 1.0% for the MSCI World Small+MicroCap . . . SORRY! This content is exclusively for paying members. SIGN UP Read More
Apple hasn't issued any statement as to when it will fix the problem, leaving users frustrated. Since there is no official word from Apple, users have come up with their own theories as to what is causing the iPhone XS LTE issues. Many affected users believe the fault is with the new modem in the iPhone XS and XS Max.
Apple no longer uses Qualcomm components because of its legal battle with the chip maker over royalty disputes and alleged patent infringement. Earlier iPhones used a mix of Qualcomm and Intel modems. The iPhone 8 and X sold by AT&T used Intel modems, while the Verizon models used  modems from Qualcomm. However, Apple is now only using Intel modems, and this seems to be causing the issue.
"People who went from Qualcomm to Intel may see worsening in fringe areas while those who went from Intel to Intel may see an improvement," one user wrote on MacRumors' forum.
Many of the early complaints came from Verizon users, suggesting it could either be a carrier firmware issue or something related to the modem.
No fix with iOS 12.0.1
Apple is well aware of the iPhone XS LTE issues. Many affected users say Apple contacted them and asked them to install a baseband logger to track their cellular connection. Many users also claim that they were asked to provide their device logs to engineers.
Following these claims, there were reports that Apple updated the modem firmware for the iPhone in the second iOS 12.1 beta. Modem firmware updates are standard changes for major OS releases, so it is not clear if the change will address the iPhone XS LTE issues. Many users had been expecting a fix with iOS 12.0.1, which is already out, but to their disappointment, the issue persists even after updating to the latest version. Affected users on the Apple Community forums confirm they are still experiencing the issue.
"iOS 2.0.1 fixed the WiFi (and charging) issues, but did nothing to fix the more important LTE issue," one user wrote.
Others posted their complaints on Twitter:
@AppleSupport ok so iOS 12.0.1 fixed the charging and WiFi on my xs max but the cellular (lte) doesn't even come close to my X where is the fix for that?

— chuck anthoine (@Chuckanthoine) October 8, 2018
Apple Support still doesn't have positive news about the LTE issue. One user claimed Apple Support contacted him to find out if he is experiencing the Wi-Fi issue after updating to iOS 12.0.1.
"I asked about the status of the LTE analysis and was given a 'the engineers have the logs, I don't have any update,'" the user said.
This might fix the LTE issues
If you don't think you can live with these iPhone XS LTE issues, there are some workarounds that you can try until Apple officially comes up with a fix.
AT&T suggests users check to see if their device is locked to one Wi-Fi network and is accessing the web with different browsers.
You can also try fixing the LTE issue by deleting the iOS Profile, which might be locked into the old settings. To delete the profile, go to the Settings apps, then open the General menu, and scroll to Profile. Next, you need the select the profile you wish to delete. It must be noted that deleting a profile will require you to reset your Wi-Fi settings, email inbox and other accounts connected with your iPhone.
Verizon is asking users to turn off the Wi-Fi connectivity and enable all cellular settings. Users then need to reboot their iPhone and ensure all apps are updated.
If these workarounds don't work, the only other option you have is to wait for the official fix from Apple.