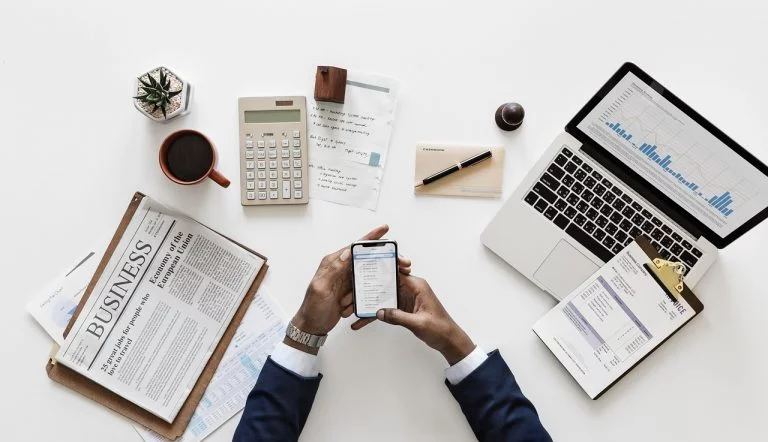 When Dyson unveiled its new hair-dryer in 2016, it was described as a 'shock move' into the beauty industry. In 2017, Dyson's value grew by 40% from 2016, delivering £195 million in dividends to shareholders of Dyson's parent company Weybourne Group. The new product had been kept a secret, and those involved in the £50 million project were banned from speaking to friends and family about the company's new venture into hair-drying.
The part that had the competition and market analysts kicking themselves is that looking at Dyson's publicly filed patent applications, you will find a patent (US20150089828A1) for a "hand held appliance" all the way back in 2013 – with accompanying images that bear remarkable resemblance to what is now the company's popular high-end Supersonic hairdryer.
Q3 hedge fund letters, conference, scoops etc
Here's what Charlie Munger had to say at the Daily Journal meeting
Charlie Munger spoke at the Daily Journal Corporation's Annual Meeting of Shareholders today. Although Warren Buffett is the more well-known Berkshire Hathaway chief, Munger has been at his side through much of his investing career. Q4 2020 hedge fund letters, conferences and more Charlie Munger's speech at the Daily Journal meeting was live-streamed on Yahoo Read More
Companies will often do their best to keep their new projects and innovations shielded from the public (and competitors) in order to maintain their competitive advantage. It is this type of information that often keeps the investor community guessing when and where the next big move is going to come from.
Intelligent, informed investment must be driven by data and analysis. But when every investment company is using the same sources of data to make decisions, it becomes increasingly difficult to generate 'alpha' – excess returns on investments when compared to the overall market. This is why investors are increasingly looking to alternative or unconventional data to inform their investment decisions.
In a recent study of investment managers by Greenwich Associates, 70% of respondents said they are currently using alternative data sources, or plan to within the next 12 months. The global alternative data industry is projected to reach US$350m by 2020.
Credit card transactions, geolocation data, websites and social media are now being harvested for signals that could highlight under or over-priced assets – but separating the signal from the noise is a multi-million dollar problem.
According to an Ocean Tomo study, over the past 40+ years, intangible assets have gone from making up less than 20% of the S&P 500's worth, to over 80%. It is more important than ever that investors and financial services get a grip on where the value of these companies truly lies – in their patents, trademarks, copyright, design rights and trade secrets.
The true value of intangible assets is shown in the case of Nortel Networks. When Nortel Networks filed for bankruptcy in 2009, one of the main reasons was because it was unable to secure enough cash to continue its operations. Two years later, a consortium including Apple, Microsoft, Sony and RIM won a bid to acquire around 6,000 of Nortel's patents for a sum of about $4.5 billion. One can only imagine that if Nortel really knew the value of its intangible assets, it could potentially have staved off bankruptcy by the financing of its Intellectual Property.
When Nutanix had its IPO in 2016, it set a record for the year, raising $238 million and taking its share price from $16 to $39 on its opening day. What could the Intellectual Property activity from the company tell us about the lead-up to the IPO? The company's patenting activity ramped up in 2015, and the graph of its granted patents was beginning to look like the much sought-after hockey stick shape that you'd expect from an up-and-coming, successful company looking to go public.
On one day in 2015, Nutanix applied for 22 trademarks – which represented a significant increase in activity and a clear investment in the future of the brand and its assets. On top of all this – the company provided a very strong indication of its intent to IPO when it received a $75 million loan from Goldman Sachs in April 2016 – as a result, a large number of Nutanix' patents were reassigned to Goldman Sachs Specialty Lending Group as asset security, on the basis that repayment would be made when the company staged its IPO.
At a time when investors are looking into alternative data for their competitive edge, it bewilders that Intellectual Property data is by-and-large overlooked. The aforementioned Greenwich Associates report found that web-scraped data, expert networks data and search trends make up 94% of the alternative data sets currently being used by chief investment officers, portfolio managers and investment analysts.
The single biggest mistake people make when investing - when intangible assets make up almost all of the value of the world's largest organisations – is refusing to track Intellectual Property data. Those that fail to do so will be the ones that miss out on the critical trends and insights that can indicate the projected path of an organisation, and potentially millions in ROI.
Authored by Laurence Painell, head of product at PatSnap