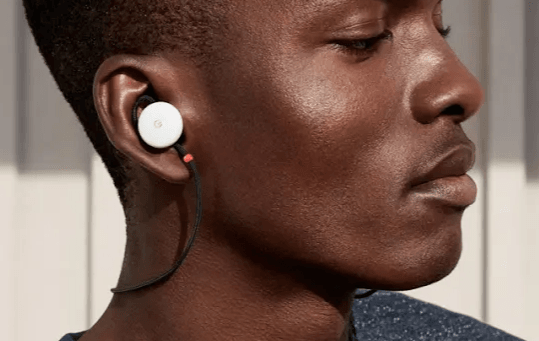 Google launched the Pixel Buds, a pair of wireless earphones, last year. Though the Pixel Buds failed to live up to expectations, what caught our attention was the exclusive Pixel Buds feature called Google Translate. Now it appears the search giant is making this revolutionary feature available on all Google Assistant-enabled headphones.
Exclusive Pixel Buds feature open to all
Google's Pixel Buds didn't get great reviews, thanks to their unimpressive sound quality, battery life and overall design. The most compelling reason to buy these overpriced wireless earphones was Google Translate, but the company appears to be removing that reason as well. Google updated its Pixel Buds support page over the weekend, and Android news blog Droid Life first spotted the change.
The updated support page states, "Google Translate is available on all Assistant-optimized headphones and Android phones… The Google Assistant on Google Pixel Buds is only available on Android and requires an Assistant-optimized Android device and data connection."
ADW Capital's 2020 letter: Long CDON, the future Amazon of the Nordics
ADW Capital Partners was up 119.2% for 2020, compared to a 13.77% gain for the S&P 500, an 11.17% increase for the Russell 2000, and an 8.62% return for the Russell 2000 Value Index. The fund reports an annualized return of 24.63% since its inception in 2005. Q4 2020 hedge fund letters, conferences and more Read More
There are still quite a few limitations, but now the translate feature will be available to more Android users. Google's real-time translation feature will now work with the Bose QuietComfort 35 Wireless Noise Cancelling headphones, Jabra Elite 65e wireless earbuds, Jabra Elite 65e wireless earbuds, JBL Everest 110GA earbuds, Sony WI-1000X noise-canceling earbuds, Sony's WH1000XM2 headphones, and many others.
All you need now to use Google Translate is one of the supported headphones, a phone that supports Google Assistant, and the latest version of the Google app.
Google Translate is a revolutionary feature
Google's decision to make the Translate feature more widely available seems logical. The USB-C buds that come with the Pixel 3 and Pixel 3 XL support real-time translations. The latest LG Tone SE neckbuds support Translate as well.
By making Translate available to all, Google also re-asserts its position as a software company. Google makes plenty of hardware, including the Pixel, tablets, mesh Wi-Fi systems, home hubs, laptop computers, home security cameras, smart speakers, smart thermostats and plenty more. However, it is predominantly a software and solutions company.
Its ability to innovate in terms of services is what has made it the behemoth it is today, and Google Translate is just one brilliant example of this. It helps remove the language barrier. Google Translate is capable of translating languages at the press of a button. The feature supports 40 different languages and is pretty useful. It allows two people who speak different languages to talk to each other in real time.
External microphone support coming to Pixel
In other Google news, the company is adding external microphone support to the camera app on its Pixel phones. Google's Pixel phones are best known for their camera, including the video capture. However, Google didn't allow Pixel users to use a superior hard-wired microphone to capture the video experience, and they have never been happy about it.
For more than two years, many users complained about the need for external microphone support. Google, which has been "keeping an eye" on the forums, has now finally given in to those demands by adding external microphone support for the Pixel 3. Older Pixel handsets will get the update on Oct. 18, the same day the Pixel 3 will formally be available. Google's Pixel Camera engineering team has already confirmed support for external microphones in a forum post on the Pixel User Community.
"At the same time as Pixel 3 launch (October 18th), we will introduce support for Android-compatible plugged-in external microphones in the default camera app for all Pixels. I hope you all enjoy the update," read a post from a member of Google's Pixel Camera engineering team with the username IsaacOnCamera.
Another new Google Camera update spotted recently is the option to enable or disable support for the external microphone on Pixel devices.
With support for external microphones, the Pixel phones will be able to capture videos in a professional way. The Pixel 3 handsets support full-HD (1080p) video recording at 120fps, 60fps and 30fps. They also support 4K footage at 30fps or super slow motion at 240fps. The front camera on the Pixel 3 supports video recording up to full-HD (1080p) at 30 fps.