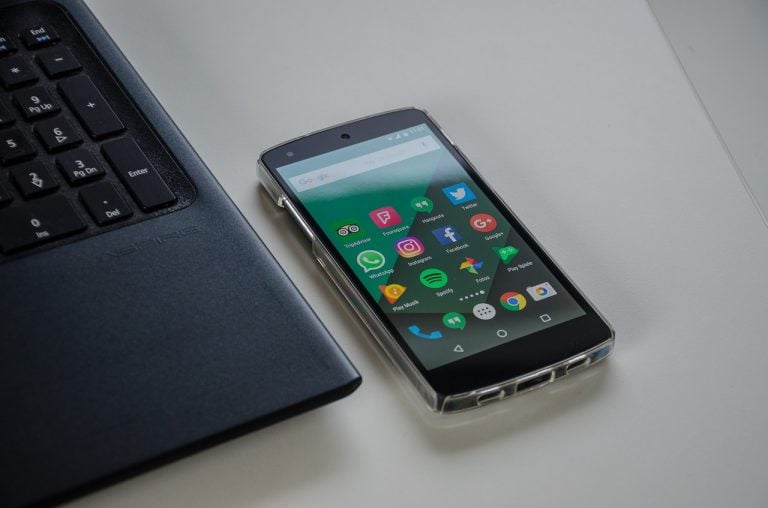 Google is changing the way it bundles its suite of apps in Europe. The search giant will now charge Android phone makers that want to pre-install its apps like Gmail, Maps and YouTube in the EU. The decision from Google to charge phone makers comes in response to the European Union's $5 billion antitrust ruling in July.
Google to charge phone makers in EU
On Tuesday, Google announced its intentions to charge a licensing fee for the suite of apps, which were available for free before. The company made the decision to comply with the EU's July ruling, which declared that the U.S. firm was abusing its Android dominance to throttle the competition. According to the EU ruling, Google was forcing Android phone makers to install its apps.
The search giant argues that its free open-source operating system results in lower costs for smartphone makers, enabling more competition for rival Apple. However, Google said in a blog post that it will have to start charging Android phone makers to compensate for the revenue lost due to the EU's ruling.
This mining and metals fund is having a strong year so far
The Delbrook Resources Opportunities Master Fund was up 9.2% for May, bringing its year-to-date return to 33%. Q1 2021 hedge fund letters, conferences and more Dellbrook is an equity long/ short fund that focuses exclusively on the metals and mining sector. It invests mainly in public companies focused on precious, base, energy and industrial metals Read More
"Since the pre-installation of Google Search and Chrome together with our other apps helped us fund the development and free distribution of Android, we will introduce a new paid licensing agreement for smartphones and tablets shipped into the EEA," Google SVP for Platforms and Ecosystem Hiroshi Lockheimer said.
The new changes will be introduced by the end of the October to meet the deadline stipulated in the EU ruling. Though the search giant has appealed the decision, that process could take years. The decision from Google to charge phone makers will apply to the European Economic Area, which includes 28 EU countries plus Iceland, Liechtenstein and Norway.
What has changed with the decision from Google to charge phone makers?
Google currently bundles a suite of 11 apps which phone makers had to pre-install if they want to license the Play Store. However, in July, the EU termed this practice as anti-competitive because it weakens rival app makers. However, the EU only asked Google to separate Chrome and Search from the Play Store.
Google said on Tuesday that it will now offer separate licenses for Search, Chrome and its suite of apps like Maps, Gmail and Docs. Now to pre-install those apps, phone makers will need to pay a fee. Google has not revealed how much it will charge phone makers.
It must be noted that Google doesn't generate any revenue from Android directly. Instead, it makes money from the ads it serves through Search, Chrome, Maps and Gmail. It also serves ads within those apps and earns revenue from the data it collects from users to better target its ads.
Google's latest decision implies that Android remains free; the Play Store and many of Google's apps like Gmail, Google Maps, and YouTube now come under a paid licensing agreement; and the Chrome and Search apps can be licensed separately for free.
Will the change affect Google's revenue?
The EU's latest ruling opens the way for Android phone makers to select browsers and other apps from rivals like Microsoft, Mozilla, Opera and others, but analysts believe it won't have any impact on Google's mobile business.
"The new arrangement simply changes the implicit exchange of value — access to the Play store in return for pre-installing Google Search and Chrome — into an explicit one," Atlantic Equities analyst James Cordwell said, according to FirstPost.
Many believe Europeans prefer devices with Google apps but that recent privacy breaches have forced many to look for alternatives. It is expected that Android phone makers could turn to lesser-known alternatives like Qwant and DuckDuckGo, which tout strict privacy policies. Both search engines claim Google's restrictions prevented them from signing a deal with smartphone vendors.
Moreover, even Google's hardware partners are now free to choose rival operating systems like Amazon's Fire OS. However, such devices won't have access to the Play Store, Search or Chrome. More than 80% of smartphones globally run on Android.
As of now, there are no comments from Samsung, Huawei or Amazon. The EU notes that Google is free to decide how it wants to comply with the ruling but added that it would be closely monitoring the changes. Further, the objective of its ruling was to allow other browsers and search engines to compete with Google "on merits."