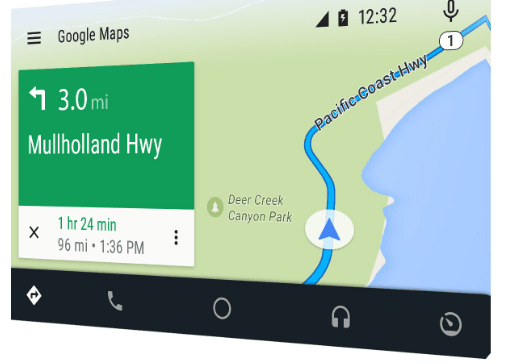 Two Android-based products have been troubling users with various issues, and now there are reports that when these two products are used together, it causes some other serious issues. The two products I am talking about here are the Samsung Galaxy Note 9 and Android Auto.
Galaxy Note 9 and Android Auto together brings more issues
Both products have recently been in the news for a plethora of problems. Following the Android Pie update, Android Auto users have reported multiple issues, including a black screen randomly appearing, app restarting and more.
Galaxy Note 9 users are also complaining of several problems. Some of these issues are normal and can easily be fixed, but others need immediate attention from Samsung's engineers. Galaxy Note 9 issues like problems with the Bluetooth have long been troubling users. Users are even concerned about the fragile nature of the S Pen.
How Warren Buffett Went From Hating To Loving Banks
Since the financial crisis, Warren Buffett's Berkshire Hathaway has had significant exposure to financial stocks in its portfolio. Q1 2021 hedge fund letters, conferences and more At the end of March this year, Bank of America accounted for nearly 15% of the conglomerate's vast equity portfolio. Until very recently, Wells Fargo was also a prominent Read More
Lately, users have also started to complain about problems they are facing when using Google's in-car infotainment system with Samsung's flagship phone. Though there is no surprise abut the issues with the two products, the level of the problems users are reporting is definitely a concern, both for Google and Samsung.
According to Galaxy Note 9 users, part of the head unit screen becomes unresponsive after they connect their handset via USB. Users complain that the navigation buttons freeze before eventually disappearing. Some users are also complaining that they are unable to receive texts to Android Auto when connected.
"Nav bar/buttons freezing and becoming unresponsive. Renders app unable to switch screens using the controls. Started a few days ago. Have uninstalled and reinstalled and done a bunch of troubleshooting," one user said on the Android Auto user community.
Google is aware, but further updates needed
It's clear that many Galaxy Note 9 users are facing issues with Android Auto. As of now, it is not clear which product is to blame for the issue: the Galaxy Note 9 or Android Auto. However, many speculate that the issues with Android Auto could have something to do with Google Play Services because even downgrading to the earlier Android Auto version is not helping.
Google is aware of the issues with Android Auto. A member of the Android Auto team has assured that the team is looking into the problem. However, so far, there are no updates on the issues with Android Auto faced by Note 9 users.
Other issues with Android Auto
As far as the other issues with Android Auto, many users have reported that app notifications are causing problems with the volume control updating to Android Pie. Users complain that the head unit knob is not returning to the volume or audio level it was at before the notification was received.
"If I'm listening to the radio and I get a notification on my phone the notification sound will play through the speakers and turn down the radio so I can hear the notification. However once the notification is over it won't turn the volume back up on the radio," one user said.
For now the only workaround is to unplug the phone from the USB cable. Restarting the head unit also appeared to have worked for some affected users. The good news is that the issue has been fixed internally, one Google employee stated on an official Issue Tracker website. However, there is no information on when the fix will be publicly available. Until the fix arrives, you can use the above-mentioned workarounds.
Other issues with Android Auto users have reported previously include a buzzing sound during calls made over Bluetooth. The issue was most-often reported by users of Sony-branded headsets. Affected users complained about a loud buzzing/humming noise during phone calls (both made and received). Google fixed the issue last month, but not before it frustrated users for more than a month.
One other issue many users complained after updating to Android Pie was being unable to connect the head unit. Many users (mostly Pioneer) complained that they are unable to connect their phone to Android Auto after installing the Pie update. The issue made Android Auto useless for affected users, but it appears to have been fixed as well.