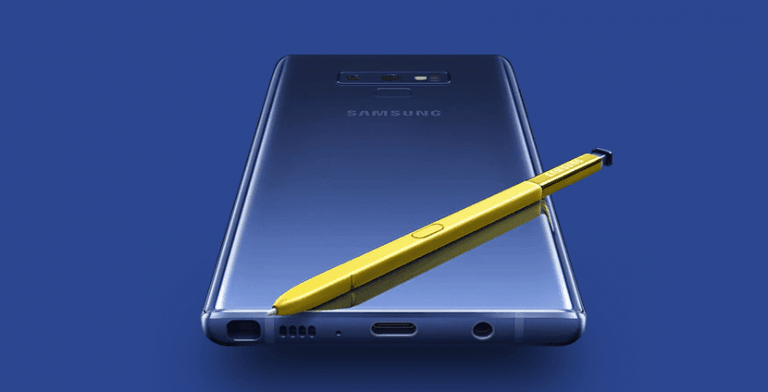 Issues with Bluetooth connectivity have long been a problem for Samsung phones. The issue came up in November 2017 after the launch of the Galaxy Note 8. Now the issue has come back into the spotlight yet again as many users are complaining about Galaxy Note 9 Bluetooth issues.
Galaxy Note 9 Bluetooth issues: what's happening?
Most of the users experiencing Galaxy Note 9 Bluetooth issues are complaining about connectivity problems. Many users say they are facing problems connecting their phone to their smartwatch or headphones. However, most of the complaints are about connectivity problems with cars. Samsung's community forums are flooded with complaints about the Galaxy Note 9 Bluetooth issues.
"My Note 9 is having problem pairing with my car (Prius) bluetooth [sic]. Once paired, it is connected for call audio but media audio. I tried reconnecting and the same issue comes up," said one affected user not long after the phone was released.
Macro Hedge Funds Earn Huge Profits In Volatile Macro Environment
With the S&P 500 falling a double-digit percentage in the first half, most equity hedge fund managers struggled to keep their heads above water. The performance of the equity hedge fund sector stands in stark contrast to macro hedge funds, which are enjoying one of the best runs of good performance since the financial crisis. Read More
Samsung is aware of the issue as a Samsung Moderator has been assisting affected users. Some users have also been asked to share specific information related to the issue. However, there is still no fix yet. The latest update on the Galaxy Note 9 Bluetooth issues is that Samsung is looking into the matter and has nothing to share for now.
Problems with new devices are very common, but this Bluetooth issue has long been troubling Samsung phone users. It's a shame Samsung hasn't yet fixed it permanently. It is good to offer a state-of-the-art device, but if you fail to addresses long-standing issues, it blemishes your reputation as a smartphone maker.
Issues you can fix yourself
Apart from the Galaxy Note 9 Bluetooth issues, users have been reporting several other problems as well. Some are common problems with the Note 9 which can be fixed easily without waiting for an update.
One such problem is with the freezing and unresponsive software-based navigation keys. Many users have reported this issue. Affected users say the issue is temporary and things return to normal after a while, but it can take up to 10 or 20 taps to unfreeze the keys. Some also say the issue won't go away unless the phone is rebooted.
The issue seems to be only with devices using the Samsung Experience launcher. Many users also claim they started experiencing the issue after a recent update to Samsung Pay. To address the issue, at least temporarily, you must restart your phone. One user even claimed changing the Note 9's theme through the Samsung Themes app fixed the issue.
If you want a permanent fix, try setting up Samsung Pay properly as the issue is probably linked to the digital payment service. It may be that an invisible box is blocking the keys, so setting Samsung Pay up properly should help. If you don't want to set up Samsung Pay, you can wait for Samsung to come up with a permanent fix.
Problems with no workarounds
Another issue many Note 9 users are facing is with the camera, which sometimes lags or freezes for a few seconds. Users are reporting the issue both with images and video. Some have even reported getting "Camera failed" errors. Samsung is aware of the issue as one moderator on the official Samsung forums noted the company is working to address the issue. For now, there is no workaround or solution for the problem, but if it's really bothering you, it is best to reach out to Samsung and request a replacement unit.
One more issue reported by many Note 9 users is the volume being lowered during media playback. According to the complaints about it, video volumes are lowering several minutes into media playback. The problem is across all video apps, including YouTube and Samsung's own video app. Users are reporting the issue even in safe mode, suggesting the problem is not caused by any third-party app.
It is not clear if a software update can fix the issue, as one of Samsung's official moderators recommended replacing the handset. One user claimed a Samsung technician suggested a software update could fix the issue. For now, the only viable solution is to contact Samsung and request a replacement unit.
Updated on