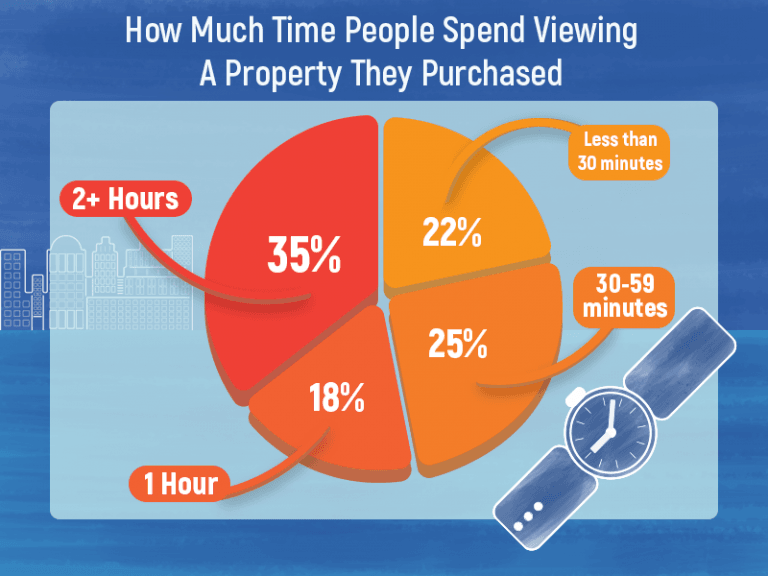 Homeownership has collapsed for first-time buyer young adults in the past two decades. Being a young adult with a medium income, it can be extremely difficult get to on the property ladder.
With the costs incurred in as a first-time buyer, and the lengths of saving and determination it takes to reach a deposit and become a first-time buyer, its now more important than ever that every single detail is considered and all expenses are calculated for, so why is this not happening?
Terrys Fabrics conducted a survey of 1,000 people to find out exactly how much Brits know before putting in an offer on their home.
Why The Term 'Value Investing' Is Redundant
What does value investing really mean? Q1 2021 hedge fund letters, conferences and more Some investors might argue value investing means buying stocks trading at a discount to net asset value or book value. This is the sort of value investing Benjamin Graham pioneered in the early 1920s and 1930s. Other investors might argue value Read More
[REITs]
Q3 hedge fund letters, conference, scoops etc
22% Of Brits Spent Less Than 30 Minutes Viewing Their Home
It appears that although this is one of the biggest purchases most people will make in a life time, only 35% of respondents are viewing their home for 2 hours or longer. It's surprising to see a large proportion of first-time buyer Brits spent a mere 30 minutes or less visiting their property. That's shorter than the UK's average commute to work.
Over Half Of Brits Spend More Time Selecting A Holiday Than A Home
Whilst we might be rushing into home decisions, it appears that something we like to take our time selecting is our time away in the sun. The average holiday cost for a family of four is £4,792, which is merely nothing compared to £243,639 – the average property price in England. Yet, more than 50% of homeowners spent longer deciding on their holiday destination than viewing their property before buying, according to this new data.
Our Reserved Nature Is Costing Us Thousands
So what do we actually get to know in this short time that we are viewing our properties? It appears not everything we would have liked.
We asked the survey what they hoped they could have asked or checked with the estate agents and home sellers before putting in an offer.
"Can I use the bathroom?" – It's a question reserved first-time buyer Brits will never dream of asking when entering a stranger's home, and it seems that this stands when viewing a property. But, over 23% of homeowners wish they could have had a bath or used the toilet to check if their new home had plumbing issues. And with 12% of you said it was plumbing, leaks or mould.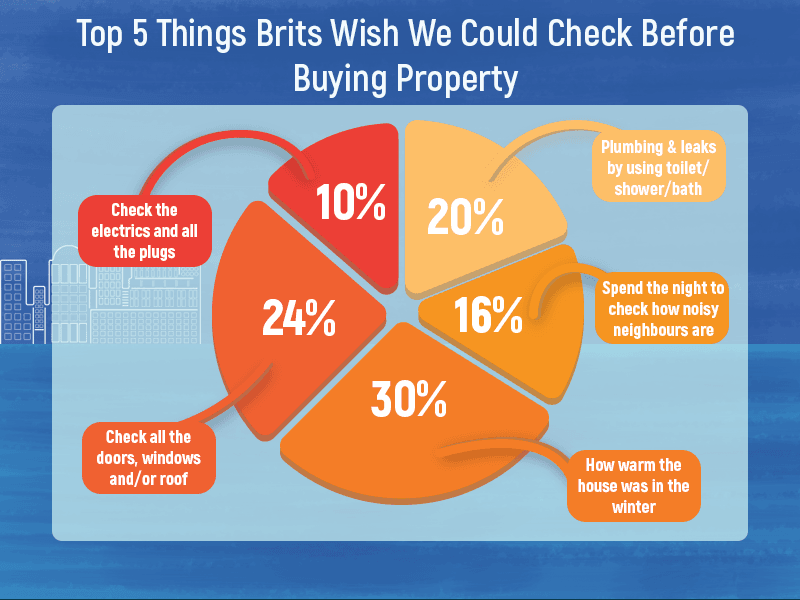 So, what keeps us from asking or checking these things? Is it like we say, a nation of reserved people, or simply the property system doesn't allow us to do what we desire.
Seemingly, the reason we aren't asking these questions is down to a combination of Brit's reserved nation and the property system doesn't allow for some checks that we would like to make. Over 16% of the survey felt that they would appear rude for asking certain questions.
But, shockingly the majority of these respondents wished they could have checked all the doors, windows and/ or roof. Something that is well within our rights as potential property buyers. There was also a strong wish to spend the night to check for noisy neighbours, from these respondents. This, however, is not something an average estate agent or home seller would allow.
Over Half Of The first-time buyer UK Residents Were Not Aware Of Their Property's Issues Before Buying
But, if we asked about matters we cannot check ourselves would those involved answer honestly? Clearly, Brits think not. 12% of the survey felt they wouldn't get a truthful answer if they asked. Astonishingly, when we asked the British public about issues in their property, a whopping 60% were not aware of their house problems before buying. Therefore weren't able to budget for these issues, or adjust their offer price to account for the costs of repairs.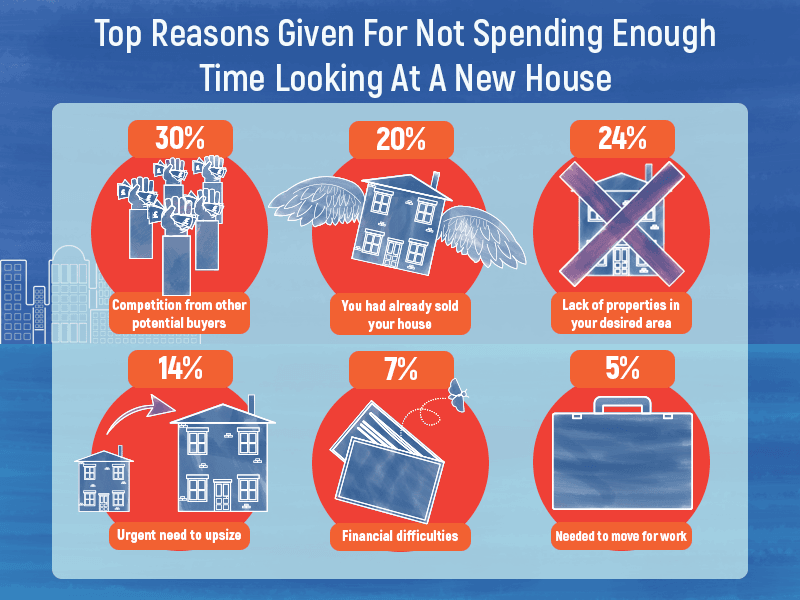 30% Of Britons Put An Offer On A House Because Of Other Buyers
Buying a property could be the biggest decision of your life and one of the costliest. The biggest pressures British people felt was competition from other buyers. Shortage of other homes in the preferred area was also a main burden for the UK. Which is not too surprising but cements the fact the UK is in the midst of a housing crisis. Research from earlier this year found England needs to build 4 million new homes to accommodate the UK population, unfortunately the number of people sleeping rough in England has more than doubled since 2010.